With a population of under 10,000 living in this wonderful Town of Slave Lake, Alberta will surprise you with its activities in such a small town.
With varieties from Asia, Middle-eastern along with authentic Canadian cuisines, as well as many indoor as well as outdoor activities, the town offers a lot.
Flourishing businesses with absolutely wonderful services work properly for Slave Lake and its residents along with the tourists. Many tourists who visited Slave lake town started promoting and got advertisers to run advertisements to improve the tourism scale.
This town acts as a center for the close areas and a place where the Sawridge First Nation is located which acts as an administrative office. With a few old businesses that still provide services to date, the town holds a lot of historical importance as well.
The Town of Slave Lake was first visited by an English man named David Thompson after which there were many fur trading centers around Slave lake.
When exploring Alberta, Canada it is a must to visit this town and enjoy its many attractions as well as activities.
Few Fun Activities the Town of Slave Lake Offers
Even with a small population, the town still prevails at providing fresh food and new delightful activities to keep the customers coming.
The executive director of Lesser Slave Lake Regional Tourism has made sure to keep these places well equipped with its required gear and basic amenities.
1. Water Sports
You will have easy access to most water sports such as fishing, boating, kayaking, canoeing, paddle boarding, water skiing, and swimming as well. You can launch your boat from the free municipal boat launch to the Lesser Slave lake.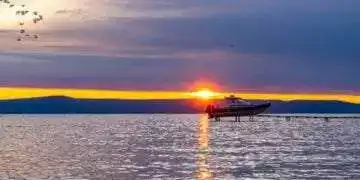 2. Winter Activities
Varieties of winter activities to enjoy in the Town of Slave Lake might turn into a fantastic Facebook post for you.
2.1. Cross-Country Skiing
More than 10 km of trails have been plowed in the Nine Mile Point recreation area near Wagner with beautiful sights on the whole way.
2.2. Ice Fishing
A fun leisurely activity to spend with your family, hole fishing will change the way you fish as you enjoy the calm and silence of nature while patiently waiting for fish to get on the hook.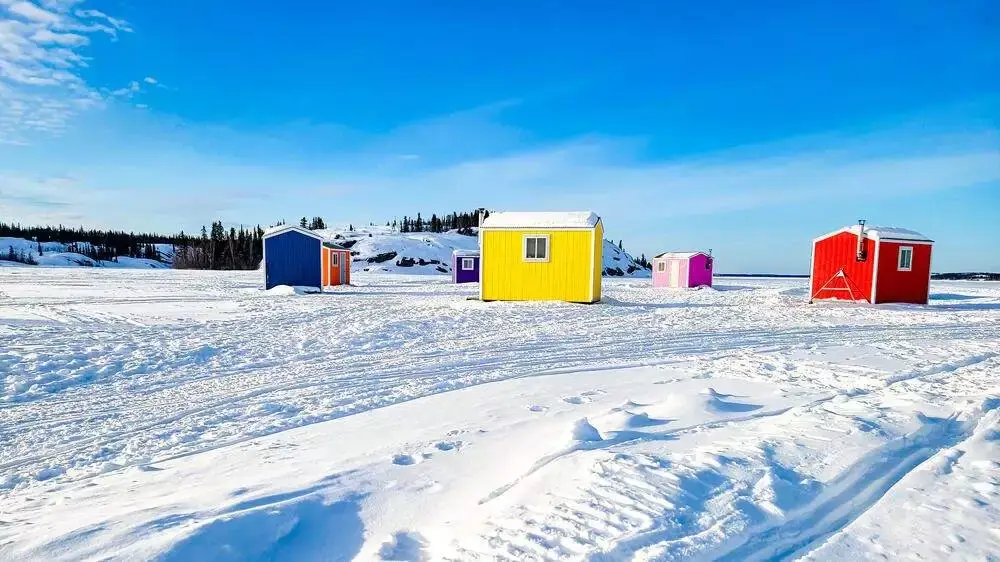 2.3. Snowshoeing
Witness one of the best snowshoeing experiences in the globe at Boreal Center offers a 27 km stretch that will amaze you with its snowy fresh views.
2.4. Skating
You will have access to 3 wonderful skating rinks in the Town of Slave Lake which are maintained by the locals and town staff of the Slave lake.
2.5. Snowmobile
ATV and snowmobile services will make you agree to have an adventurous time.
3. Hiking
Canada is already known for the endless hiking route tours it offers. Slave Lake won't disappoint you with its hiking trails as they are adventurous but at the same time not very risky.

4. Hunting
Fulfilling the will of hunting enthusiasts as well, Slave Lake offers you a local hunting area where you can hunt moose, whitetail deer, mule deer, elk, black bear, cougar, grouse, goose, and ducks if you are one with a hunting taste.
Every person going for the hunt has to have a legitimate authorized hunting license.
5. Golfing
Gilwood Gold Club offers an 18-hole oasis with a restaurant, a fully equipped pro shop as well as motels that offer stay-and-play facilities.
6. Beaches
Devonshire Beach is one of the best beaches which stretches over 1.5 km in distance and displays its natural beauty in the Town of Slave Lake.
7. Indoor activities
The business in the Town of Slave Lake is flourishing and offers many indoor facilities at Northern Lakes Aquatics Centre which is situated close to the lesser Slave lake.
Conclusion
Slave Lake is a perfect vacation destination even during the summer of July. Many reviewers accept the quality of activities it offers in this town along with the friendly locals who are so warm and welcoming to the tourists.
Apply for the visas and go ahead and stop by the Town of Slave Lake. Sign in to the luxurious gold club and hotels to enjoy the fun activities in and around this wonderful town.
Check these out if you plan on visiting this little town with great beauty.
9 Wondrous Restaurants Campbell River offer and the Top 8 Best Restaurants in Saskatoon: Vegan Options