The art gallery in Whistler is admirable and has exceptional artistic talent. Though, there is not just one famous art gallery. Whistler is full of artistic talents and has many splendid art galleries.
These famous art galleries are full of Canadian landscapes and wildlife. Art connects you to your imagination, which is beyond reality, and when it combines with a proper talent, it gives an amazing view of nature, life, and its beauty. Whistler is the center of numerous famous art galleries.
1. Top 9 Famous Art Gallery in Whistler
Whistler is famous for its astonishing art galleries, but choosing one famous art gallery in Whistler will be complex. Though Audain Art Museum is the most famous art gallery in Whistler. So, let's talk about the top 9, famous art galleries in Whistler.
1.1. Audain Art Museum
The Audain Art Museum is a famous art gallery in Whistler. It is situated in Whistler, British Columbia. It covers the private art collection of Michael Audain. It was
opened to the public in 2016 and designed by Patkau Architects. This site is centered in the forest, and to preserve the site's ecology, only a single tree was removed during initial construction.
It organizes its art to be accessible to all and facilitates with 'touch tour' for the public with visual impairment and 'wheelchairs' for the public with less mobility. It is integrated under the Canada Non-For-Profit Corporations Act.
1.2. Fathom Stone Art Gallery
Fathom Stone Art Gallery is the leading stone carving art gallery in Whistler and is dedicated to its artist's work. In this gallery, you will find British Columbia's top-notch stone artist's creations and the finest stone kinds. South-east Alaska and British Columbia carry unique, colorful, and beautiful stone types, like serpentine, quartz, jade, limestone, brucite, barite, soapstone, granite, marble, and many amazing stones.
Each stone is carved, polished, and handpicked. It has a wonderful collection of sculptures, pieces of jewelry, and carvings. The founding sculptor, Jon Geoffrey Fathom, carves the most famous grizzlies.
1.3. Mountain Galleries at Fairmont Chateau Whistler
Mountain Galleries at Fairmont is located in Chateau, Whistler. It was established in Jasper, Alberta, by the filmmaker/artist Wendy Wacko in 1992. It is one of the vast monetary galleries with locations in Jasper, Whistler Resort, and Banff in Western Canada.
The collections at this art gallery in Whistler represent mid- and major-career artists. Promoting and supporting Canadian artists is the goal of this gallery. Ms. Wacko delivers her working experience of forty years in the arts of this collection, and she gathers a staff of young, well-educated professionals who respect and acknowledge the main aim of the gallery.
1.4. Black Tusk Gallery
The Black Tusk Gallery is located in the heart of Whistler Village. It is collaborative, which is established to showcase primitive and original artwork. It has a lot of native artwork for sale. If you want to make a totem describing your family or family history, you can commission an artist and get your work done.
This gallery supports raising teenagers and young artists in British Columbia. Commercial items for sale here include traditional totem poles, masks, jewelry, bowls, and paddles. The jewelry and art pieces will fascinate you to take a walk into the entire gallery.
1.5. Squamish Lil'wat Cultural Centre
Squamish Lil'wat Cultural Center is the first of its kind, an enormous center located in Whistler. The two nations came together to enjoy, celebrate, and share their traditions and cultures. It has many tourist attractions, like museums, tour events, a community center, and an outstanding art gallery.
It is the visitor's center of attraction in Whistler. The art pieces in the gallery represent the rich traditions and cultures of both the nations, the Squamish and Lil'wat. It features awesome art exhibitions and also has a gift shop.
1.6. Whistler Contemporary Gallery
The Whistler Contemporary Art Gallery is devoted to the encouragement of exclusive Canadian and International Contemporary Art. It sources its work from top-notch international art exhibitions and fairs, for instance, Toronto International Art Fair, Art Expo New York, Art-Miami, etc.
It represents mid-career, established, and emerging artists, encompassing diverse styles, including abstract, landscape, and symbolic paintings and remarkable sculpture, multi-media, and glass work. The gallery has been in the art business since 1992 and collaborates with experienced and first-time buyers to forge their art collections.
1.7. Adele Campbell Fine Art Gallery
Adele Campbell Fine Art Gallery was established in 1993. The art gallery in Whistler is obligated to represent the best of contemporary Canadian artworks. It is located in the heart of Whistler and at the base of the most famous Whistler mountains. Here, you will see various original and primitive paintings, wood and bronze sculpture, stone, and exceptional jewelry pieces.
Its director and owner are Elizabeth Harris, and she has a team of experienced advisors who manages and curates a diverse collection of creative and established Canadian artists. The Adele Campbell Fine Arts show the artist's creativity and passion for their pretty surroundings. 
1.8. Plaza Galleries
The Plaza Galleries has an extensive selection of fine art from international and Canadian artists. It is also a Whistler-based fine art gallery. It is recognized as the most famous and largest art gallery in Whistler. This fine art gallery offers glass-blown works, sculptures, and paintings.
Illustrating a range of subjects, it includes wildlife, cityscapes, nature, and other contemporary subjects. It holds performances and exhibitions by famous artists throughout the year.
1.9. Mark Richards Gallery
The Mark Richards Gallery is situated inside the Hilton Whistler Resort. This art gallery was established by Mark Richards in 2006. It represents beautiful dramatic landscapes developed by a combination of painting and photography. His pieces feature British Columbia's West Coast in stunning and scouting locations, from coastline to alpine.
It is the best art gallery in Whistler for anyone who appreciates and wants to celebrate the beauty of the West Coast. The combination of photography and painting creates the most colorful and authentic landscapes, with a view of light that makes you breathless.
2. Things To Know about Whistler and Its Art
The Whistler is a beautiful town in Canada, which is an excellent place for tourism. It has many attractions, including its art. People come here to enjoy its natural beauty, which comes from its beautiful view of mountains, rivers, and urban area view.
The attractions here include world-famous art galleries. The art galleries here have amazing and exceptional artworks of young, talented, and emerging artists. There are various types of art galleries, like stone art galleries, fine art galleries, exhibition art galleries, commercial art galleries, and jewelry & sculpture art galleries.
The art here is inspired by the beauty from the North-West coast to the South-West coast. The inspiration came from its natural diversity. The landscapes in art galleries are influenced by its valley, which is surrounded by coastal glaciers and mountains. But the beauty in landscapes that lure you to know more about its culture and tradition through art does not stop with these mountains.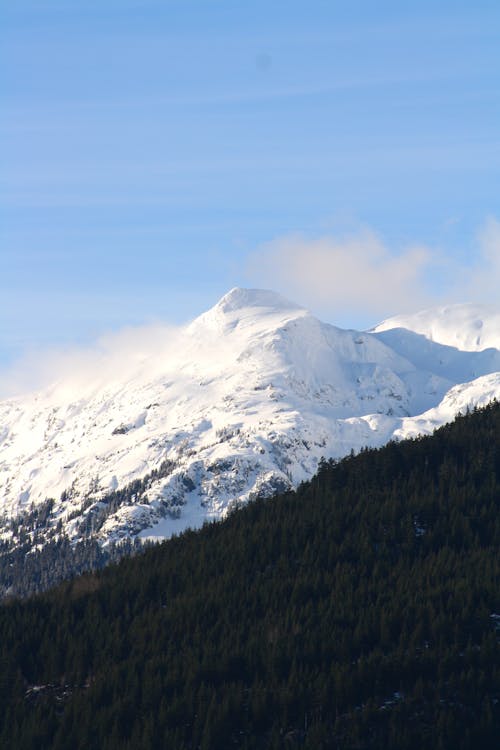 Whistler is one of the few places in the world that shows the spectrum of seasons. In summer, it bursts with delightful wildflowers, giving a dazzling view of each hue of green and blue. Portraying this kind of beauty in fine art pieces is quite something unique and relaxing to look at. Its Sea to Sky coastline is also a popular view for landscape designers. You will find a different view of its nature in different art galleries by various amazing and experienced artists.
The art galleries here are famous for their rich collection of public art. However, it also has a private art collection and organizes art fairs and exhibitions for art lovers and tourists. The Public Art Program was founded in the year 1996, and today it includes around fifty-five pieces of private and public artworks represented throughout the community.
3. Featured Art in Whistler
Following are a few renowned feature artworks in Whistler:
3.1. Quartz-Chromatic
Quartz-Chromatic is a featured art by a Whistler-based artist Mr. Dave Petko. It is a large-scale and multi-coloured panorama illustrated in the public washroom at Whistler Olympic Plaza in 2021.
The art is created based on the idea of light dispersion and refraction from quartz. Quartz is a mineral that is found in the Sea to Sky corridor.
3.2. Thunderbird
Thunderbird is a public art piece that was stimulated by Sinamkin – Jody Broomfield, a Squamish nation-based artist. He constructed the Thunderbird with the help of high-grade, durable aluminum. It is a sculpture that sits on the top of a 3-meter-high cylinder and illuminates at night.
3.3. A Timeless Circle
 Timeless Circle is a featured art made by a globally renowned artist Susan Point and was disclosed in March 2016 in Whistler Village. It is a multifarious bronze sculpture, and it was awarded by the community of the Public Art Committee through a public competition to celebrate Whistler's participation in the Winter Games 2010.
4. Conclusion
Whistler is mainly famous for its natural beauty; it has an amazing collection of artworks of many nationally and internationally renowned young and experienced artists.
The art galleries here describe their beauty, tradition, culture, etc. It is truly overwhelming to see such a beautiful and peaceful place that fascinates you with the vision of the West Coast. It can be said that it is such an artistic place to find inspiration for your art pieces.