Central Ontario's best-kept secret is Presquile Provincial Park, a well-liked tourist site in Canada. In favor of better-known regional parks in Ontario such as Bon Echo and Sandbanks Provincial Park, Presquile Provincial Park is typically overlooked.
Presquile Park's a fantastic destination for weekend getaways for families and visiting couples. Presquile Park is a well-liked picnic area near Lake Ontario.
The park has two visitor centres, Ontario's second-oldest active lighthouse, a 2.5-kilometer long beach, a 16-kilometer trail arrangement, a boardwalk through a marsh, and a nature centre. A popular destination for birdwatchers is Presquile.
There have been reports of 330 distinct bird species inside the park, dubbing it a prime spot for spring bird migration. The park is a prime destination for springtime bird migration, with over 330 species of birds having been recorded there.
These are some things you might want to be aware of before making your trip arrangements if you ever plan to visit Presquile Bay or one of the park's expansive beaches.
1. Get to Know Presquile Provincial Park
Located in Presquile, Quebec, Presquile Provincial Park originates from the French word 'Presquile', meaning "almost an island." Passing around this peninsula's L shape also explains its name.
The Park is connected to the mainland by a thin strip of land. The area that now completely encircles the park was created thousands of years ago as a result of sand being swept down the crest by Lake Ontario's currents.
Where the beaches were over the course of years is easy to spot while walking around Presquile Provincial Park. Some beaches have sheltered the overgrowth of lush vegetation. Others are nothing more than dunes of sand with sporadic vegetation and tiny trees.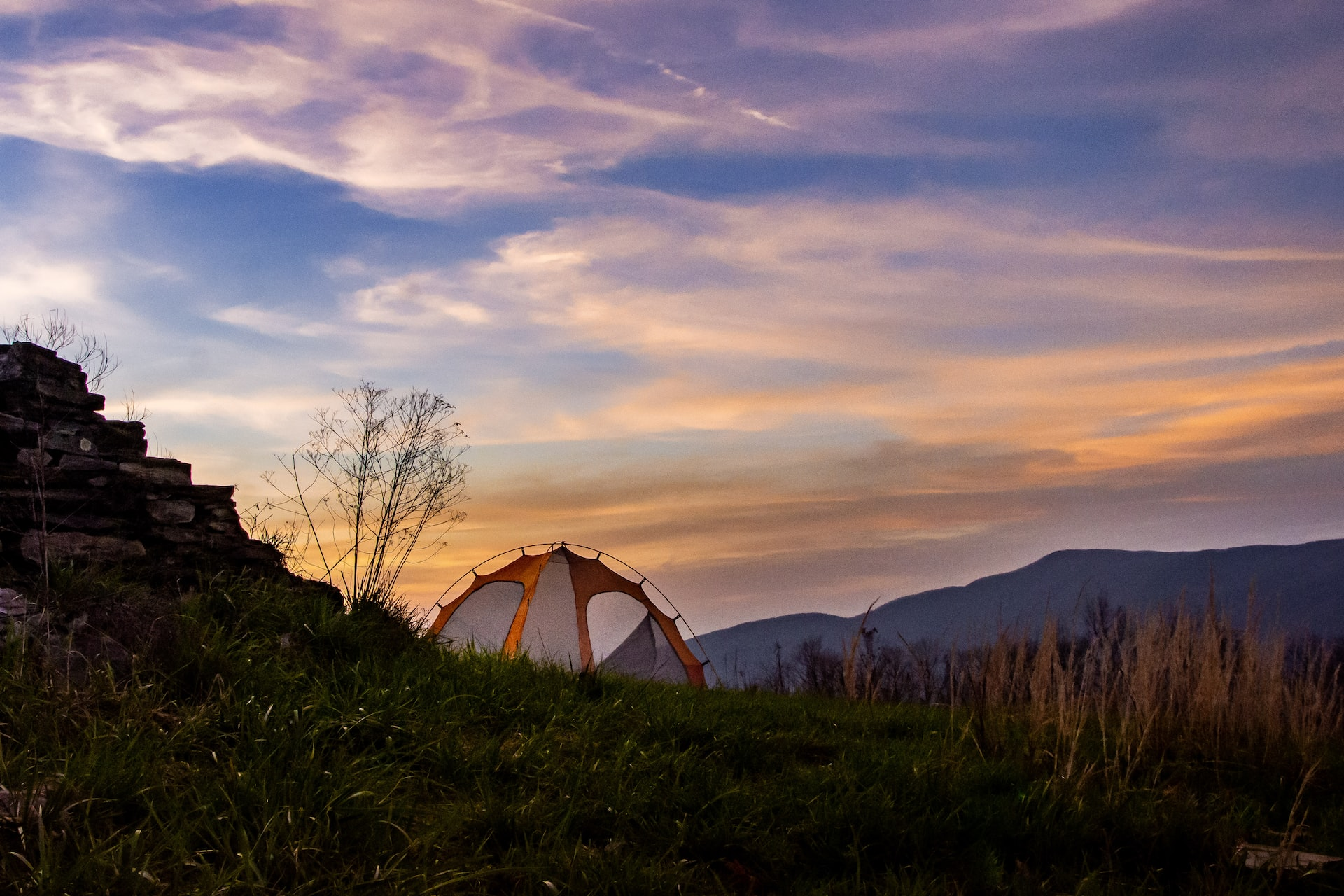 With an abundance of at least 300 camping sites, you have the choice to either sit beside a river or in the lush forests. Either way, you'll find a place to rest in and sightsee. Presqu'ile Provincial Park is beautiful and unique in that it is a natural setting.
Presquile Park presents a diversity of hiking alternatives. Each of the 16-kilometer-long paths can be explored in a single day.
The location of Presquile Park on the northern shore of Lake Ontario makes it an ideal spot. You can hike all day and then wash away the grime and fatigue at the beach.
Additionally, camping is very popular near Presqu'ile!
2. How to Reach Presquile Provincial Park's Location
Presquile Park is situated about 150 kilometres to the east direction of Toronto, Canada. You might find it on Highway 401, a little to the west. Due to its site on the northern coast of Lake Ontario and close proximity to Toronto, it makes for an ideal beach retreat.
Highway 401 East is the route you should take to arrive at Presquile Park. Finding the exit of Highway 401 is not difficult. Watch for the huge red apple near the Colborne exit on Highway 25.
The Big Apple is infamous for its delicious pies. A great spot to stop for food and gifts, and obviously a pie before taking your leave to the Presquile beach.
You can take Highway 25 towards south to Highway 2 and then turn your left. You will arrive at Lakeshore Road after turning your right on Union Road.
After leaving Lakeshore Road, turn left onto Bayshore Road. The entrance to the park is visible on your right.
3. Sandy Beaches, Swimming, and Sand Dunes near Lake Ontario
If you arrive at the golden sandy beaches of Presquile, you'll know that they extend to at least 2.5 kilometres. The park's beaches are lengthy and broad with three distinct entrances. Enter from wherever you want you!
If you want to access these beaches all winter long, you can only access Beach 2 and Beach 3. Beach 1, because of its closeness to several bird breeding areas, is often closed.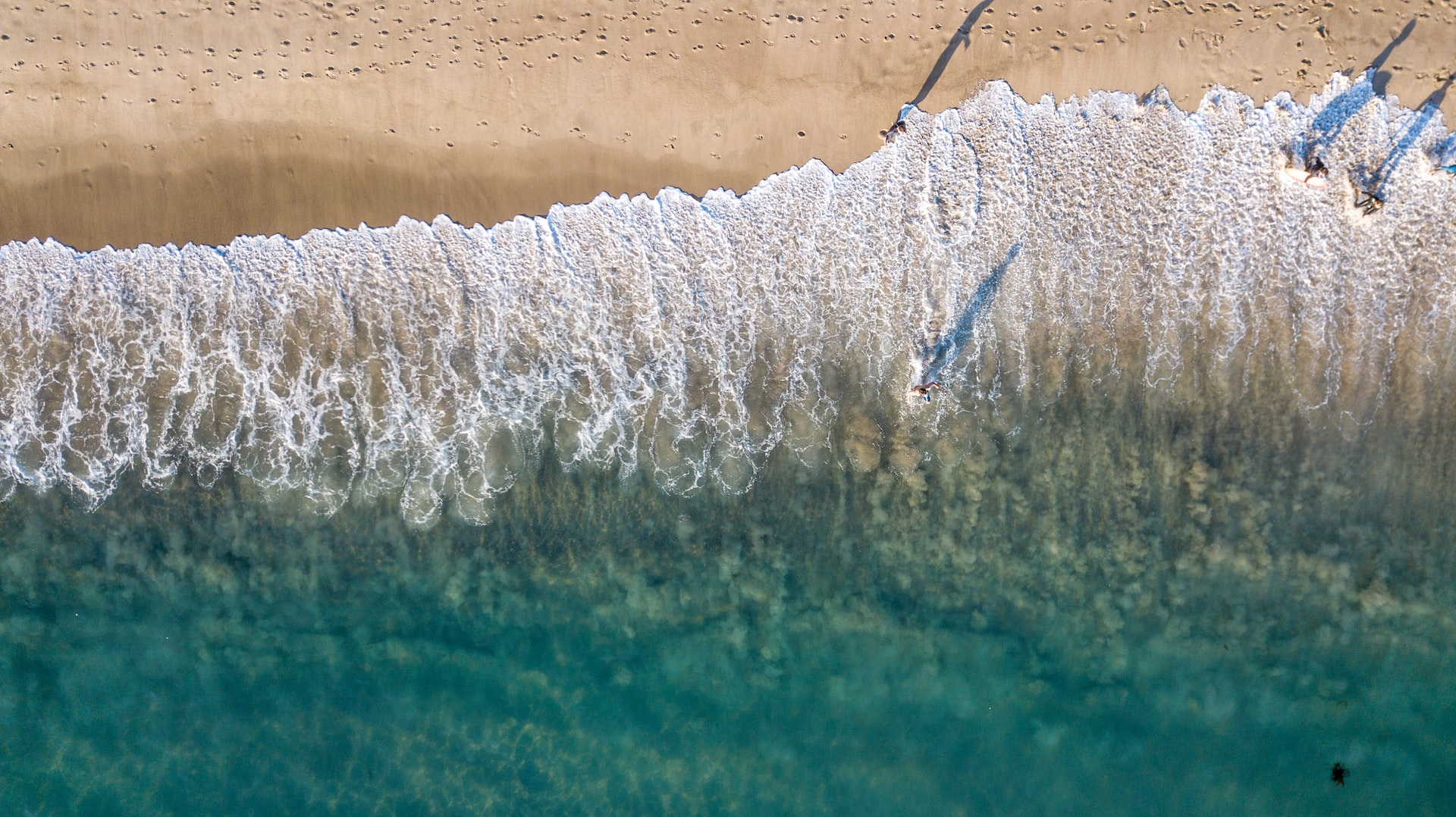 But do not worry! Visitors that come here instead of Sandbanks Provincial Park will have more than enough to do on the remaining portions of Presqu'ile Beach.
Presquile's modest beaches feature little inclination. Families with young children can therefore thoroughly enjoy it. Summertime water temperatures are usually around 20℃.
Summer, while early, is cold compared to late July and September(early) and October(early), which are the hottest swimming months in Presquile.
4. Hike Up the Trails at Presquile Parks
In Presqu'ile, there are roughly 16 kilometers of trails and walkways. Hiking and nature routes allow visitors to travel across the park's coastlines, woodland areas, and meadows. Presqu'ile's pathways are rather even and easy to move through with children.
Wear lengthy pants, socks to cover up your feet and ankles, and shoes. Wash your garments right after a hike, and be aware that poison ivy is common in the park near the end of the summer.
Marsh Boardwalk Trail
The park's Marsh Boardwalk trail stretches to a 1.2 kilometre with the boardwalk being 800 meters.
This wilderness walk trail directs you to the largest marsh protected on the north side of Lake Ontario. It provides a similar experience to the magnificent boardwalks in Point Pelee National Park in the  Southern Ontario.
There are two platforms that provide wide-ranging marsh views. The history of the Presquile Marsh along with its evolution, and bio-diversity is also covered in other panels that are located throughout the walk. The Marsh Boardwalk Trail is available from any location.
Near the hike's end, you can sightsee some of the strange chair trees that wind, and storms have created on a wooded area available en route. Wheelchairs and strollers find it difficult to maneuver on this trail because of the roots and likely mud.
Owen Point Trail
One of the well-liked camping and hiking trails nearby is the Owen Point Trail. This trail has numerous lookout locations despite being primarily inland or protected from the lake by extensive, dense grass and trees.
The track's remoteness is meant to keep migratory birds from being troubled, especially when they are breeding. A breathtaking view of the Gull and High Bluff Islands may be found at the trail's terminus. Access to these islands is restricted from March 1 to September 10, although during other periods, it is still possible to get there from somewhere else.
Jobes Woods Trail
An amazing in-land trail, Jobes Wood Trail is a forest walk where you can come across some of Presqu'ile Park's oldest trees. In 1835, Thomas and Ezekial Jobes established a farm in this region.
The Jobes trail uses both a trail and a dirt road. It's perfect for those who wish to spend a long weekend getting away from everything and taking in the hums of nature.
Lighthouse Foot Path
This trail directs you to a rocky coast next to the Presquile Park Lighthouse. You will then arrive at the Lighthouse Keepers Cottage just before reaching the interpretive centre.
Despite not being among the most gorgeous in Canada, the lighthouse is counted among the oldest.
Its double-curved roof is unique to Canadian lighthouses and was constructed from lime stone in 1840. On the Toronto Islands, it is the second-oldest functioning lighthouse currently in use after the lighthouse at Gibraltar.
5. Sightsee the Lighthouse and Visit Nature Centres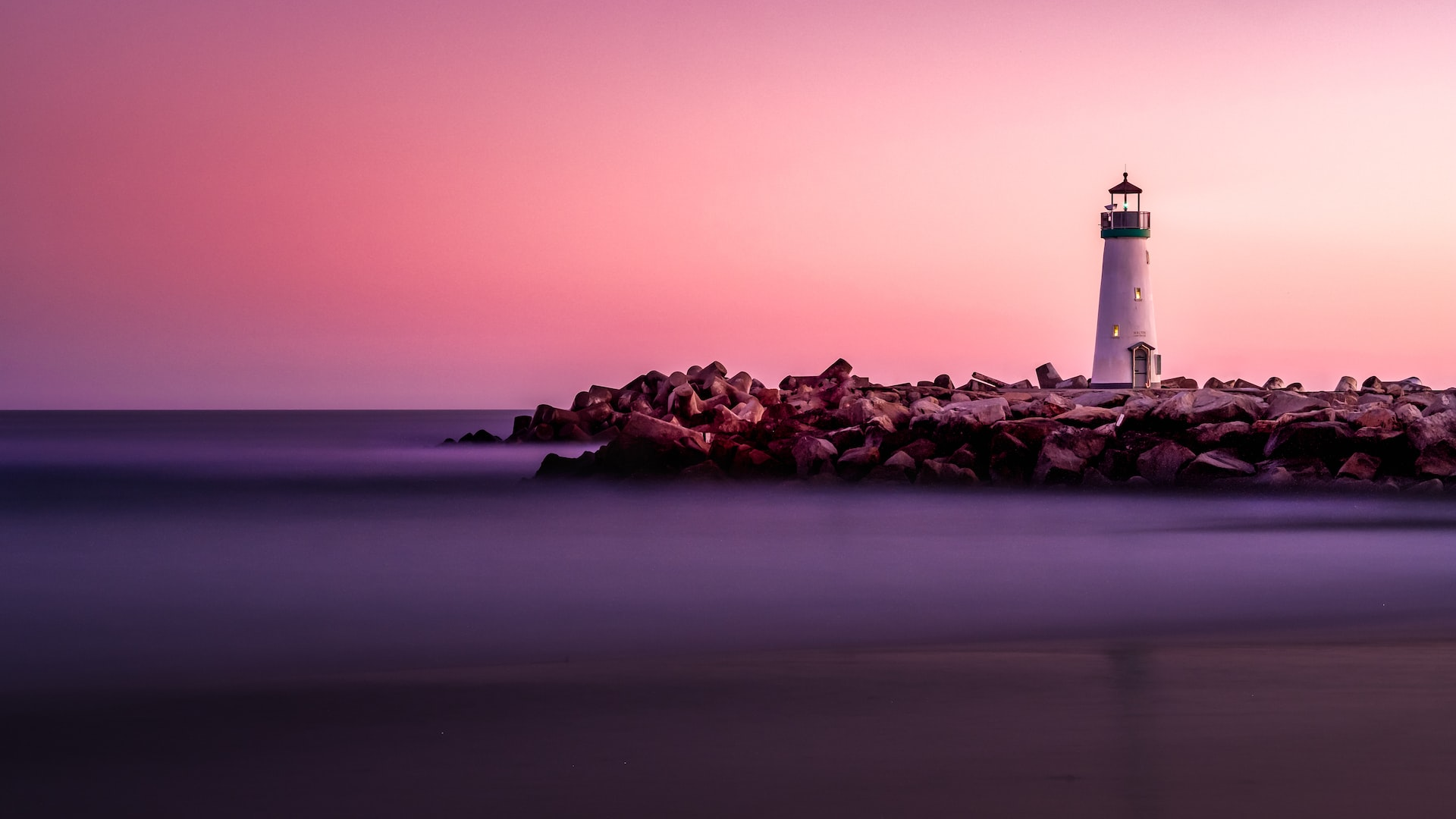 Two tourist hotspots may be found in Presqu'ile Park. The Nature Centre is publicly accessible every day in the summer.
The Nature Centre is a unique highlight for kids. The Presquile Nature Centre has a number of exhibit areas that can be toured by kids, where live fish, frogs, and various snakes are exhibited in glass cases.
Every day during the summer and during weekends during the spring and fall season, the Presquile Lighthouse Centre is accessible. The park's history and the various ships that perished horribly near the peninsula are both well displayed there. The centre is conveniently situated not far from the Presqu'ile lighthouse.
6. Bird Watching at Presquile Park
Gull and High Bluff islands, which are near the fifth viewpoint on the Owen Trail, are home to tern, gull, heron, and cormorant nesting areas. Entry is prohibited during the summer as it approaches the islands by 200 meters.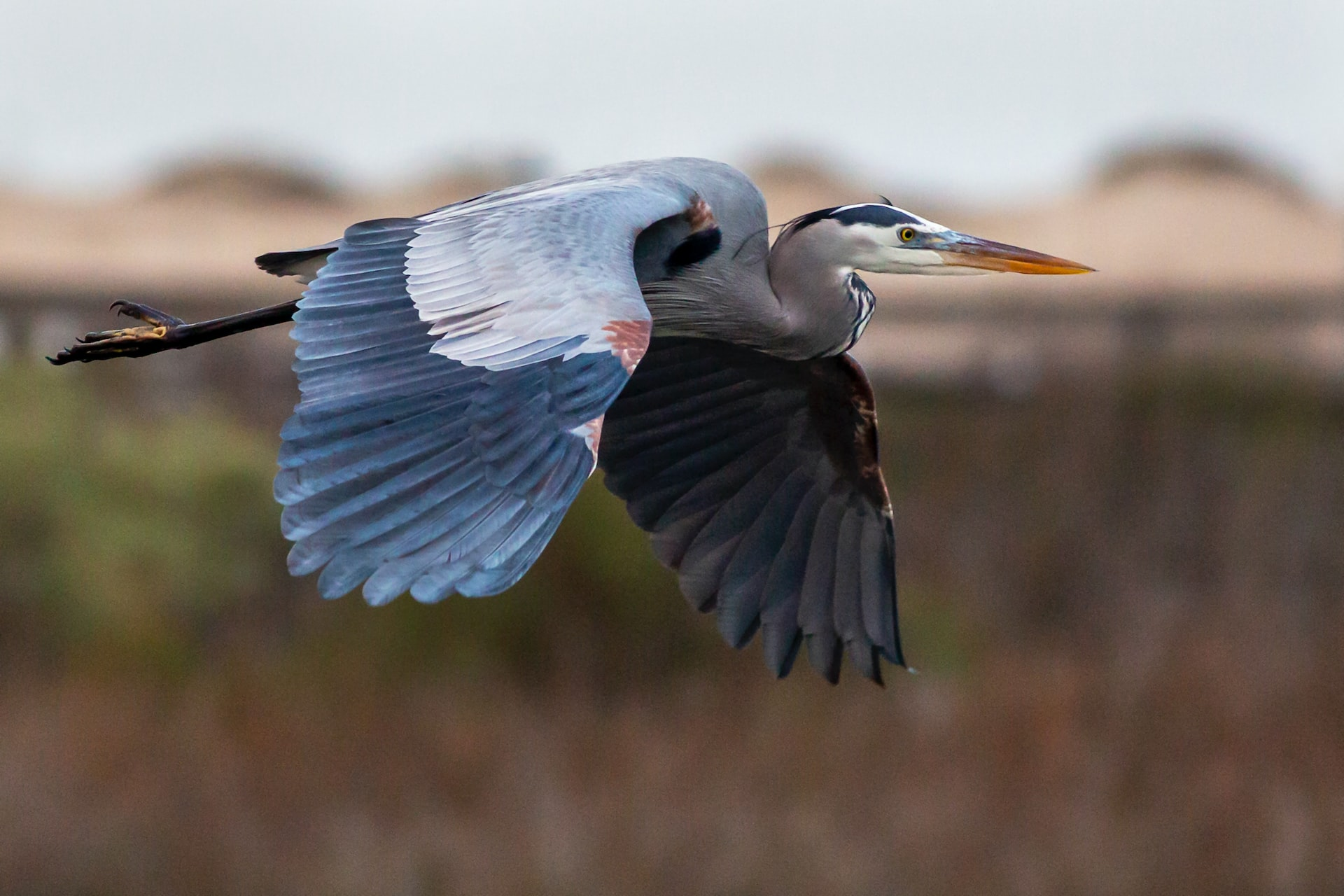 From March 10 until September 10, the ban is in effect. However, if you come equipped with a decent pair of binoculars, you won't have any trouble spotting the other wetland birds swarming about the limestone islands.
7. Stop and Stay a Little: Picnic in Brighton, Ontario
Lighthouse Lane in Presquile Provincial Park is one of the finest spots for an outdoor picnic. Better, it directs you to the visitor's centre of the Lighthouse in case you need any information.
In reality, Lighthouse Lane is a key area for eating, sunbathing, and swimming around in the park. The open, green picnic areas allow users plenty of exercise. If you need rest stops, you can walk along the inside part of the route.
You are warmly welcomed at Lighthouse Lane!
8. Indulge in Some Winter Activities in Presquile
Presquile Park offers a wide range of activities. The winter camping season at Presqu'ile, Ontario, Canada, lasts from the end of April to the weekend before Thanksgiving.
During the winter, only day visitors can access Presquile Park. If you want to cross-country ski and snowshoe during winter in Presquile Park, Jobes Wood Trail, Newcastle Trail and, Pioneer Trail offer these winter sports.
Let's Go Camping at Presquile Provincial Park
A fine spot to camp, Presquile Park offers at least eight campgrounds: Craig's, Elmvale, Hidden Valley, High Bluff, Lakeside, Maples, Pines, and Trail's End. Approximately 394 spots are available in the park that can be rented, 160 of which are endowed with electricity.
If you want to find the best waterfront access, the most plausible campsites are in the High Bluff Campground. Similarly, Elmvale, Lakeside, Pines, and Trail's End all have access to a few of the campsites. If you want a place a distance away from Ontario Lake, yet the most tranquil one, you can find them in Craig's, Hidden Valley, and Maples.
An Exploration Tent, a test site for the Minka brand, and the Denson Cottage are three options for roofed lodging in the park. However, even though the camp is publicly accessible throughout the year, the roofed lodging is only available during the summers.
9. Trips and Attractions from Presquile Provincial Park
If you have a weekend vacation to Presquile or a longer stay, you can keep yourself busy with so many activities that are at a distance of an hour's drive.
Brighton, Ontario, Canada
After exploring the Presquile campsites, after a ten-minute journey, you can enter the lovely Brighton town. This tranquil town is perfect for your window shopping when you don't have enough money in your pockets. Sometimes, it's enough to appease your eyes!
You can enjoy a delicious lunch or go out for a scrumptious dinner, or bring some antiques back as a souvenir.
In September or the first few days of October, visit the Cricklewood Farms and select some delectable apples for you to munch upon.
For children, the Memory Junction Railway Museum's a fantastic spot. If you fancy a different face of nature you've never been privy to in Presquile, go visit Goodrich-Loomis Conservation Area.
Prince Edward County
If you enjoy cheese, craft beer, and leisurely drives alongside Ontario's finest undulating water-fronts, take a 40-minute drive from Presquile and arrive at Prince Edward County.
If camping in Presquile isn't what ruffles your feathers, then try glamping at its Fronterra farms.
Located in the Canadian jurisdiction of Ontario, Ferris Provincial Park is a 45-minute drive inland from Presquile Park. You can view the splendid suspension bridge that crosses the Trent River Gorge. If you want to sightsee some magnificent views of Ranney Falls, this place is just for you.
Tyendinaga Cave, Ontario, Canada
Ontario's underground reserve, Tyendinaga Caves can be reached 45 minutes from HWY 401. Over the course of hundreds of years, graffiti has been added to this intriguing Ontario Cave by intrepid visitors.
Wrapping Up
One of our much-loved destinations for fast vacations and family weekends is Presquile Park. Presquile is easy to manage due to its compact size.
The summer's worth of events and regular informational programs keeps children interested in the natural world, the history of humans, and Ontario's attraction sites. Presqu'ile makes it simple and enjoyable to bring the kids because it has one of the finest options of outdoor activities that are family-friendly in Central Ontario.
You may find the ideal hiking trail in Presqu'ile Provincial Park, as well as numerous nesting colonies to visit and a lovely setting for your upcoming family vacation.
Purchase your tickets, then head to Presqu'ile Park!