Wondering about the delicious food or good restaurants while traveling to Elora? There are a few of the most fabulous Elora Ontario restaurants to discover. Starting from fine dining restaurants to full bar restaurants, Elora Ontario restaurants has got you covered.
Even though the list of the best restaurants in Elora could be precise and short, the great service and good food in each one of them are worth the visit to Elora. These restaurants in Elora have absolutely delicious food along with fresh lunch and dinner menus.
Whether you're craving good eat with fries and pizza or fish, chicken grill, and bar cocktails, these best Elora Ontario restaurants have some of the best menus and amazing Canadian flavors to offer.
Expect a delish meal in Elora at an affordable price with your friends and family in Canada. So, without further ado, let's discover a few of the best Elora Ontario restaurants where you'll never be disappointed.
1. Best Elora Ontario Restaurants
1.1 Cellar Pub & Grill
Renowned for its gorgeous outdoor patio that overlooks the Grand River, Cellar Pub & Grill is certainly among the best Elora Ontario restaurants in Canada. With top-notch service and delicious meat and food, this incredible restaurant is a beloved one in Elora.
Cellar Pub has a comforting and warm ambiance with dim lighting, packed with coziness and wonderful food and services, this place is truly a valuable addition to the Elora Ontario restaurants chain in Canada. With a classic cocktail menu and specialty food, customers are bound to be pleased with their attentive staff and ambiance.
Their Caesar Salad is a famous one among the salads in Cellar Pub, so remember to give this authentic Canadian salad a try whenever you visit this lovely restaurant in Elora. They have open tables on their patio facing the stunning beauty of the river, where you can enjoy a great time with good food and a drink.
This classic old restaurant is owned by an infamous Chef called Chef Kevin. This restaurant aims to provide the most authentic Canadian meals at an affordable price from the freshest ingredients collected from local farmers and the best ones.
They even provide gluten-free food options for anyone who has dietary concerns about their eating pattern. Along with that, they have a full bar and wine menu with alcohol for sipping on a good drink, anytime.
A few of the best food for placing on your table could be – Caesar Salad, English Style Fish & Chips, Grilled Vegetable Wrap, Grilled Shrimp, Pork Schnitzel, and Prime Rib, for the specialty days of Cellar Pub. For the exquisite cocktails, the best ones are – Orange Whiskey, Valpolicella, Shirley Temple, Purple Daze, and Whitley Collins.
This amazing restaurant in Elora has a lot to offer with its cozy vibes and exotic food, so make sure to put this place on your list, when you're touring across Elora in Canada. It is an ideal restaurant to stop by during the fanciest events like birthdays, anniversaries, or romantic dates.
1.2 Friendly Society
Situated on Mill St, this is a fun and outstanding restaurant amidst the bustling village of Elora in Canada. Renowned for its top-notch hospitality and delicious fresh food, this restaurant is indeed among the top-rated Elora Ontario restaurants.
They have a seasonal food and bar menu, which changes as per the local ingredients of each season, so expect something new and quirkily delicious each time you visit this great place. With an intimate and rustic atmosphere, the staff is welcoming and helpful.
No wonder the name is Friendly Society! This restaurant also has a great patio with nearly forty open tables with a fantastic outdoor view to witness. Apart from that, their interior space is wide and spacious enough to accommodate up to sixty customers in one sitting.
The reviews of this excellent restaurant are always positive with great service and food mentions, so be assured about their food quality and cooperation since they know how to do their job as a successful restaurant in Elora.
A few of the best food and drinks are crowd favorites, here. So, if you're confused about what to order, we've got you covered. For a delicious meal, you can order – Goat Cheese Toast, Salad Soup, Cheesy Fries, House Burger, Dragon Bowl, Seared Salmon Fillet, and Roasted Half-Chicken.
For a yummy brunch menu, there are – Smoked Salmon, Avocado Toast, Truffle Fries, Lebanese Fried Egg, and Cheese Omelette. For sweet desserts, there are – Fruit Waffle and French Toast Pudding. After naming this many mouth-watering dishes, it is no joke when we put Friendly Society in the top-rated Elora Ontario restaurants list.
Whether it is about the food, the full bar, or the stunning patio from the Grand River, Friendly Society is a great restaurant choice, which is packed with flavors, when it comes to eating lunch, dinner, and even brunch, with your kids, family, or even friends.
1.3 Elora Mill Restaurant
Another one of the best Elora Ontario restaurants, where you can eat, dine, live, and even enjoy a fantastic spa amidst the villages of Elora, Ontario. With a fine dining system on top-notch customer service, this place is the most luxurious and deluxe one in the bunch.
With a vast stunning view of the Grand River, this outstanding restaurant is rich in hospitality and great customer service, with an exotic menu and drinks. It has floor-to-ceiling windows, this lovely restaurant is situated at Mill St, as well.
From breakfast to dinner, they serve all three meals with a seasonal menu using the best ingredients from their local farmers of the best quality. It is also a great inspiration for other emerging Elora Ontario restaurants in Canada.
With knowledgeable waiters and staff, who pay attention to your needs and orders, make your dining experiences even smoother. Whether you're spending a romantic dinner night with your beloved or hopping from a cafe to a restaurant with friends, Elora Mill restaurant is like a hidden gem at your service.
With so many delicious contemporary food items, it must be confusing as well as breathtaking to be puzzled while ordering during your visit. But for that, we can help you with a few great suggestions from the restaurant's crowd favorites.
A few of the best breakfast food is – Mushrooms Omelette, Croque Monsieur, Farm Caesar, Cheddar Scones, and Coffee. For the Lunch, there is – Goat Cheese Gnudi & Heirloom Beets, Grass-fed Beef Burger, Soybean Hummus, and Butternut Squash Soup. Finally, for the dinner, there is – Daily Cut of Beef, Roasted Lamb Sirloin, East Coast Lobster, and White Fish Tempura.
Since this restaurant is such a massive hit, don't forget to visit this place and enjoy its authentic top-notch delish meals whenever you hit the road with your map, to the Elora Ontario zone of Canada.
1.4 Box Social
One of the best Elora Ontario restaurants where great food with deliciousness and satisfaction is the top priority. If you're up for a thick greasy time, then head straight to the Box Social to have the best heavy meat food in Elora Ontario.
With excellent reviews, this bustling food cafe is indeed one of the best additions to the Elora Ontario restaurant line, with exotic food and a great establishment in downtown Ontario. With a warm and cozy ambiance, this amazing place is packed with great flavors and tastes.
For the food meals, they offer breakfast, brunch, and lunch, even though dinner is excluded. When it comes to their contemporary cuisine, they have expertise in Canadia-American Cuisine, with vegan and gluten-free options as well. So, it is a very healthy-diet-concerned restaurant in Elora.
If you're stuck in ordering from the mouth-watering menu of Box Social, there are a few suggestions. A few of the crowd favorites here are – Creamy Cauliflower Soup, Breakfast Poutine, Classic, Bacon & Eggs.
With aesthetically presented food that has every mind-blowing flavor in there, this little cafe is indeed hidden among the other Elora Ontario restaurants. The staff are friendly and helpful, the atmosphere is welcoming and chill, it is inevitable to say that it is such a quality restaurant.
Starting from bread to chicken, this awesome place will fulfill each of your cravings smoothly along with your appetite. So, whenever traveling to Elora, do not hesitate to try out this little cafe restaurant in the country of Canada.
1.5 Mill Street Bistro
Situated on Mill St, this amazing restaurant is one of the best Elora Ontario restaurants in town, with the most gorgeous views of the Grand River Bank. If you're a fan of greasy food like Barbecue, Brewed Wine, and Burgers, this place is a great choice.
With elegant cocktails, with American-Canadian Cuisine, this place has an open brick patio with a wonderful view from the River Banks. This place is ideal for booking special occasions like anniversaries, birthdays, reunions, and even weddings.
Their food quality is top-rated since they practice farm-to-table concepts for getting the best and high-quality ingredients for the food they serve. They brew their own wine and cocktails, which is also a very big thing to attract the crowd.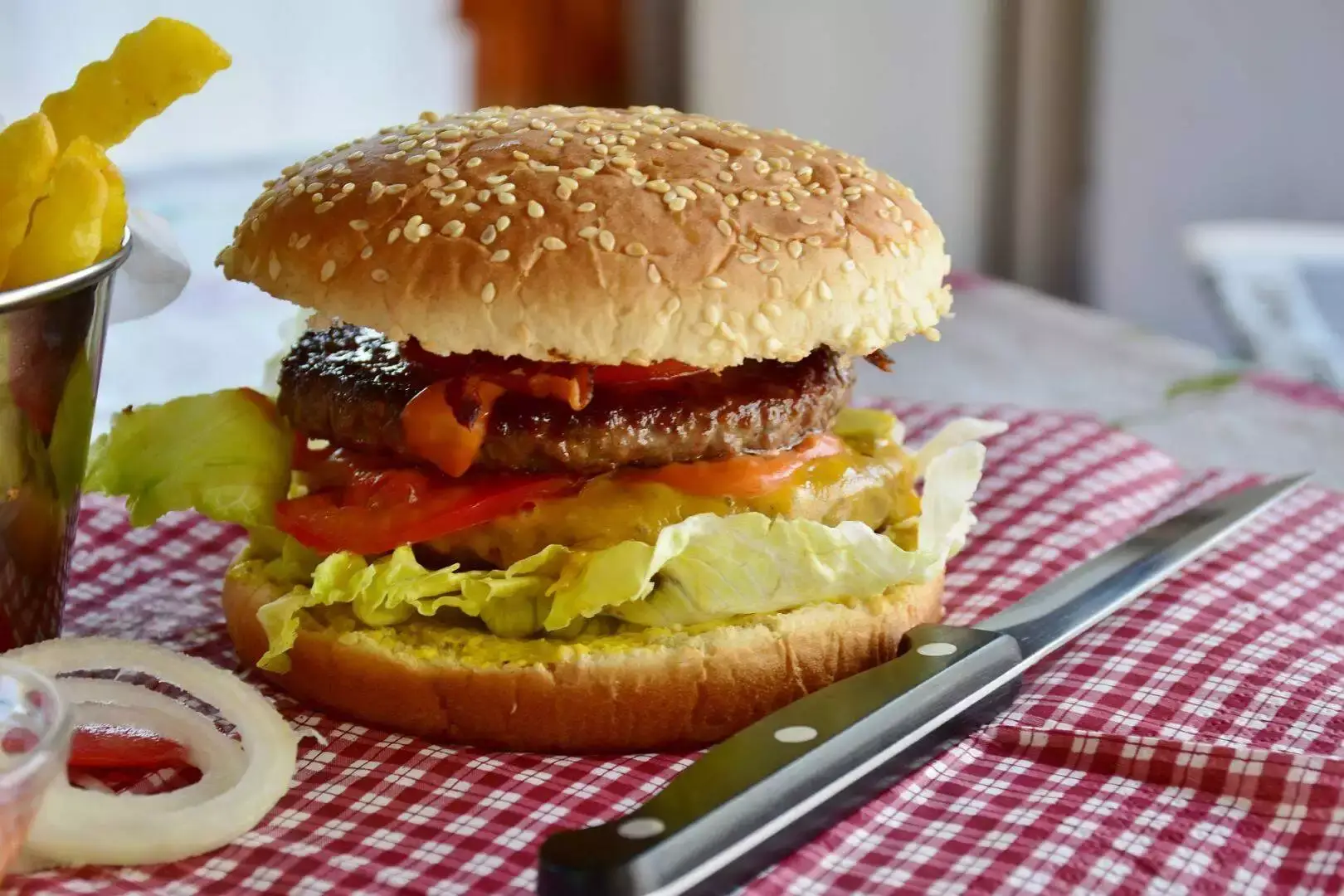 They have a vast collection of Niagara and Ontario craft beer and wines, which is not something easy to find in the Elora Ontario restaurants in there. A few of the specials can be Sea Cobb Salad, Chicken Caesar Salad, and House-smoked meat which is originally served with the drinks.
The restaurant also has a gluten-free menu option, with American cuisine and Canadian as well. A great place for Chicken wings, pizza, fried fish, and other greasy food and it is always open every day for lunch and dinner time, which is really convenient as well.
With positive happy reviews from customers, this place certainly stands in being one of the best Elora Ontario restaurants at this time. Do not forget to visit this awesome place of fine dining in Elora to satisfy your groaning appetite any time of the day.
1.6 Shepherd's Pub
Popularly famous for its pub grub, this remarkable restaurant, and the pub is undeniably among the best Elora Ontario restaurants on the list, for a reason. With a cutely painted aesthetic at the exterior, this place is quirky and highly top-rated when it comes to food and drinks.
Situated at Mill St, this incredible place calls itself the smallest patio in Elora. Even though it is smaller than a lot of the other Elora Ontario restaurants, the stunning views and the enjoyable food and cocktails will certainly make your day and your tummy.
Shepherd's pub has a fine menu of the best food items, including even some of the most renowned Indian cuisine-inspired items. With a great dining system and an exotic balance of food and drinks, this place shines in being the smallest yet the most favorite place for local Elora dwellers.
Apart from the food, even the customer service and the staff of the restaurant is polite and friendly, always willing to help you out with anything. They also have a completely vegan food menu with delicious food, packed only for vegans.
With such a delicious menu at hand, it may be puzzling to order the most favorite one in this restaurant. So, a few of the best suggestions can be – Currywurst, Basket of Fries, Shawarma Salad, Pulled Pork Sandwich, Mushroom Swiss Burger, Shepherd's Pub Pie, and Oktober Fest Spider Dog for Kid's Menu.
For delicious cocktails, a few of the crowd-favorite ones are – Ontario Craft Pint, Two Oceans, Dark & Stormy, Weekly Feature, Black Velvet, The Lifesaver, and Guinness Stout. For the Vegan-based menu, a few of the great choices can be – Garden Salad, Beyond Classic Burger, Vegetable Samosas, and Crispy Cauliflower.
With so many exquisite options from meat to vegan, from sweets to drinks, The Shepherd's Pub is among the top-rated Elora Ontario restaurants in Canada, for a very good reason. From lunch to dinner, this small patio restaurant is truly a valuable addition to the Elora restaurants.
2. Conclusion
Elora Ontario is an enriching destination in Canada with the best Elora Ontario restaurants nearby. While you're on a tour in the Canadian Rockies or anywhere, it is a great idea to stop by and fill up your tummy with this outstanding list of top-quality restaurants in Elora.
Check Out: The 10 Famous Waterfront Restaurants in Halifax
Have you ever visited Elora? Which one of these restaurants has been your favorite since then? Let us know in the comments about your food experience in Elora! We would love to hear from you.