A region separated by the mystic Georgian Bay and the Ottawa river that is situated in Ontario, Canada. The Algonquin provincial park is surrounded by five major rivers with copious amounts of flora and fauna with its vast bountiful nature that was first proposed to be a provincial park by Alexander Kirkwood to the crown lands. The astoundingly popular activities along with the amazing views of this provincial park provides will amaze the tourists without a doubt.
Visitors come from all over the world to explore the park's natural beauty, hike through its forests, and camp under its starry skies. The park offers a wide range of facilities and activities, making it an ideal retreat for outdoor enthusiasts of all ages and abilities. The network of fire detection towers of Ottawa was later named Grand Trunk Railway which now provides excellent eateries, cottages, and camps which makes the stay at this provincial park  a pleasure ground.
Algonquin provincial park located in Canada offers you luxurious hotels and lodges with hotel-class amenities. Visitors can hike or canoe to one of the park's many remote campsites, where they can spend the night in a tent or a wilderness cabin. Visitors can choose from a variety of camping experiences, including rustic tent camping, car camping, and even luxury camping in one of the park's yurts and even a ski chalet.
Fun Activities at Algonquin Provincial Park
Algonquin provincial park is home to a wide variety of fish, including lake trout, brook trout, and smallmouth bass. Algonquin park offers many such activities that you and your friends can enjoy that cannot be facilitated by many other provincial parks. Algonquin provincial park also displays its historical heritage, precisely built buildings, its museum, and hotels.
1. Hiking
Although the scenic views are amazing and picturesque, the bountiful trails throughout the park offers a wide range of difficult levels. Make sure to keep your foot in the right spot as there are many challenging hikes along the way to this Algonquin provincial park  offers. Hiking around the wonderous nature of Algonquin national and provincial parks will make you visit it every summer without a doubt.
Enjoy the Whisky Rapid trails, Peck lake trails, and many other trails that are offered by this Algonquin provincial park. Hiking enthusiasts in Ontario don't mind hitting the highway to  trek on these adventurous trails and go camping whenever possible.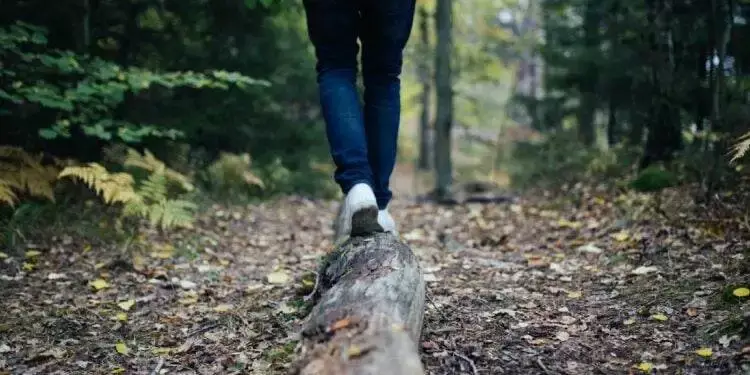 Explore while hiking in Algonquin provincial park during the summer while you can also rest at the campsites which is a mind-bending experience in Ontario. With over 1500 lakes in Algonquin provincial park , you'll find unlimited trails close to the lakes that also display amazing views. These are a few of the hiking trails that should be noted.
2. Canoeing and Kayaking
Algonquin is home to over 1500 lakes and 2100 km of streams and rivers, making it a popular destination for canoeing and kayaking. Using a canoe in Canada for a leisurely spent day or even a weekend is quite usual but for the ones who visit for the first time it is a life-changing experience.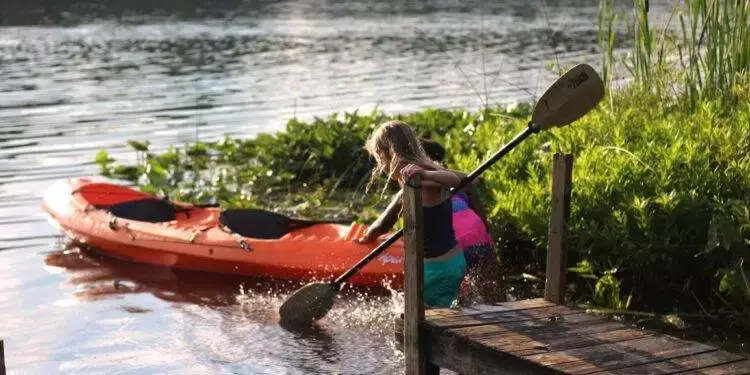 Some guides can be found displaying the canoe routes in and around the Algonquin provincial park. Row in a canoe and you can enjoy the sights of the province and its rivers in Ontario, Canada at Algonquin provincial park.
3. Fishing
The park is home to a wide variety of fish, including lake trout, brook trout, and smallmouth bass. Algonquin also offers ice fishing which is available during the winter. Many fishing tours are organized by the Algonquin provincial park management which even allows you to learn fishing.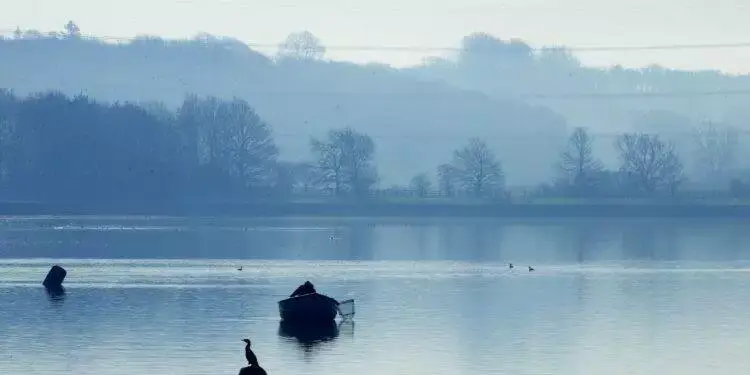 4. Wildlife Viewing
Algonquin is home to a wide variety of wildlife, including moose, black bears, wolves, and beaver dams along with many beavers in the open nature. Over 260 species of birds and many wild animals in its exotic wilderness will surprise any photographer.
Also make sure to bring your binoculars, as many species of birds and animals maintain a huge distance from humans and can be seen through the binoculars. These splendid sights in provincial park Algonquin will make you awe in delight as you witness the vast diversity of mother nature in Canada.
5. Camping
Bountiful number of campgrounds can be located throughout the park offering both front-country and backcountry camping options. Campsites in the wilderness with proper acquisitions to keep you fed and safe under all circumstances are readily available along with emergency kits.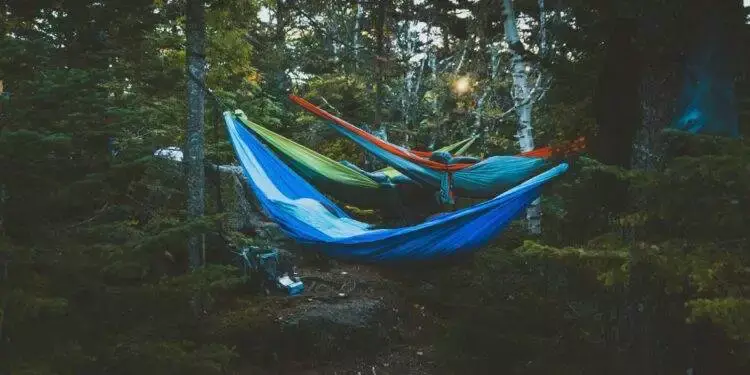 Campsites with all the facilities of warmth are kept as in Canada it can get pretty cold during the winter. You can also rent yurts in many of the camping sites and campgrounds to get a feeling of roofed accommodations. These yurts have the basic amenities that you would need in the harsh cold weather.
6. Winter Activities
In the winter, this province provides varieties of winter activities that make it a health resort for snow lovers who love skiing, snowshoeing, and many other fun snowy activities.
6.1. Cross-country skiing
Algonquin park management has made it accessible for skiing enthusiasts to enjoy the best of the views while doing one of many cross-country skiing routes or trails. Amazing lodges with proper service in the campsites make the tiring skiing journey worth it.
6.2. Snowshoeing
Enjoy snowshoeing in the 110 kilometers of vast trails, but make sure you do not snowshoe on the groomed trails. Get back to the hotels and buildings after a session of snowshoeing to warm up and come back again to it.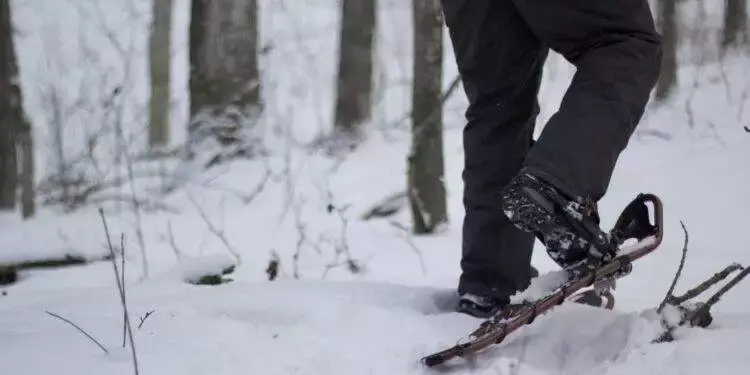 6.3. Ice fishing
During the winters in the Algonquin provincial park, management make arrangements for ice fishing for the people who have come to visit to display a unique and patient way of fishing.
7. Interpretive Programs
Park staff offers guided walks, talks, and other interpretive programs throughout the park. Many special events and occasional educational walks are organized in the parks which is a relaxing therapy for the mind of any working person.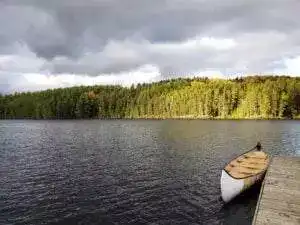 Algonquin Park offers a designated opportunity for nature photography enthusiasts, with its diverse wildlife, landscape, and wilderness. Photographers would also love taking the hiking trail as they offer varieties views of forests and conservation.
9. Biking
The park has a huge number of adventurous bicycle trails to explore for professional as well as amateur riding enthusiasts. The Algonquin provincial park will display many wonderful sights as you are going through the soothing lakes and fauna. Make sure to always wear a helmet and grab a guide map that is available almost in every shop in the provincial park.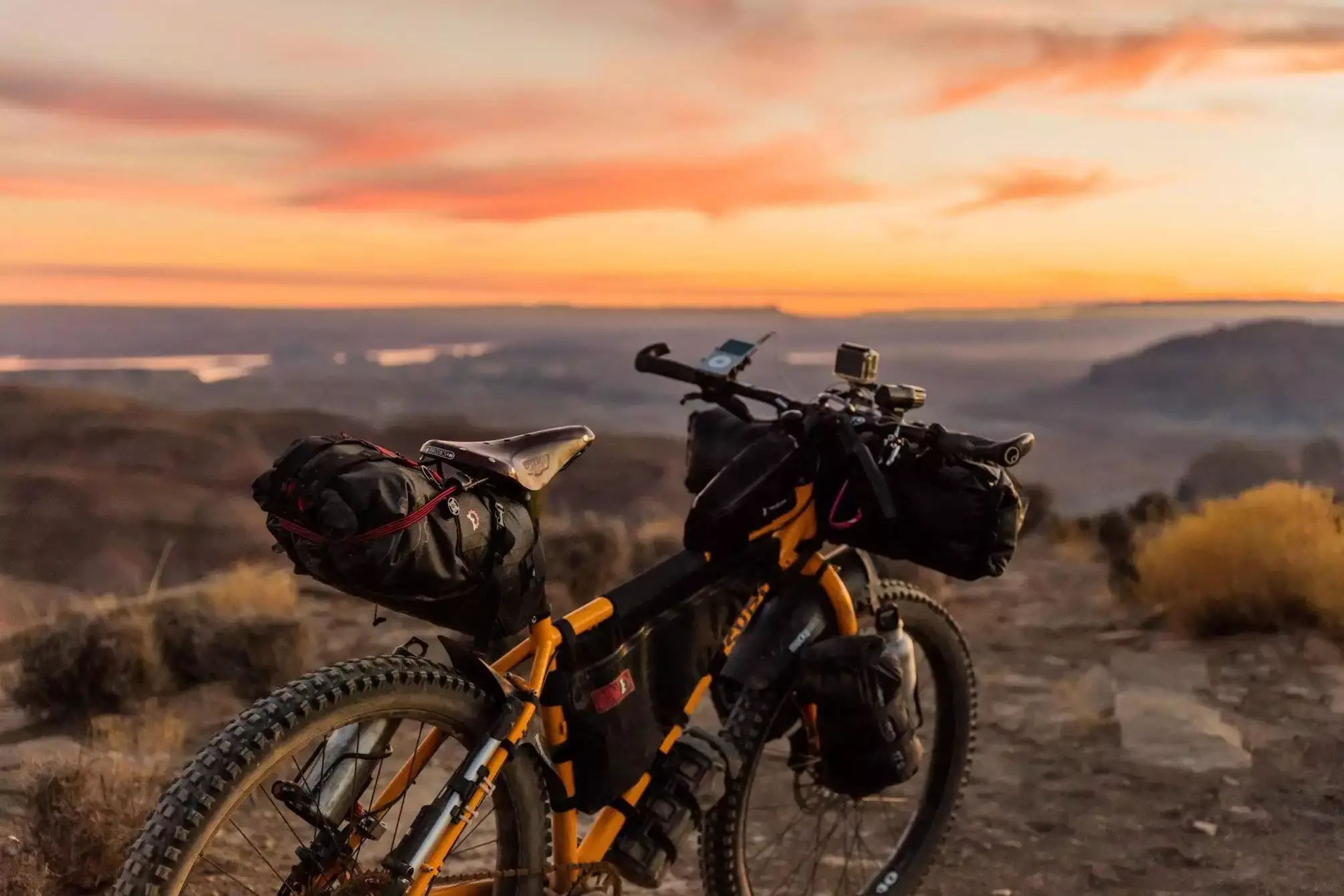 10. Group Wolf Howling
Canadians are already familiar with the sounds of wolves howling but for tourists, it is a thrilling experience in Algonquin provincial park. Deep forests get dark very soon as the night starts to take its tide, but this is the experience many desire around the world and is a famous attraction. This national historic site holds many wild animals that can be threatening to humans, hence it is always the best decision to stay on the marked path.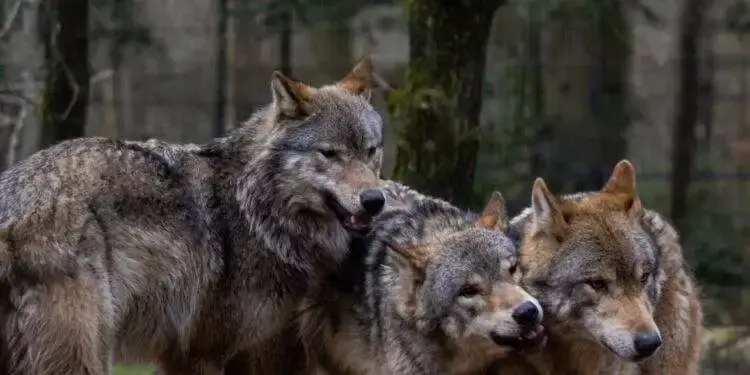 11. Dog Sledding
You will find many strong local dogs which provide the service of sledding through the snowshoeing routes where the sled catches a speed up to 30 km/h which is pretty fast for a sled being pulled by dogs. It is a highly addictive activity that attracts many newcomers every season.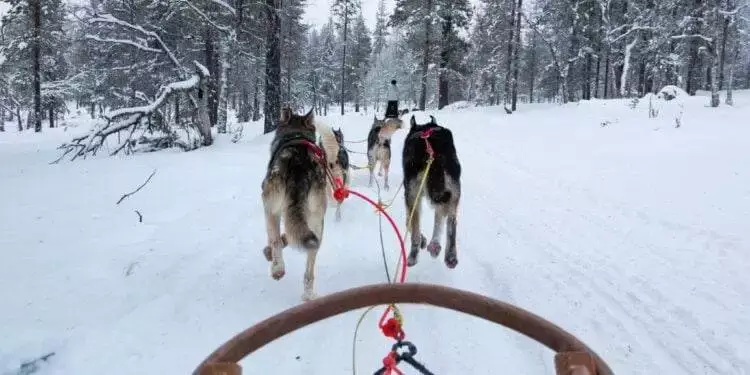 12. Stargazing
With breathtaking views of the aurora borealis along with the telescopic views is one of the best radio observatories in Toronto. If the weather is in your favor you might have the chance of witnessing one of the finest stargazing experience. Algonquin provincial park does not disappoint with its views, as in every weather it has its unique looks.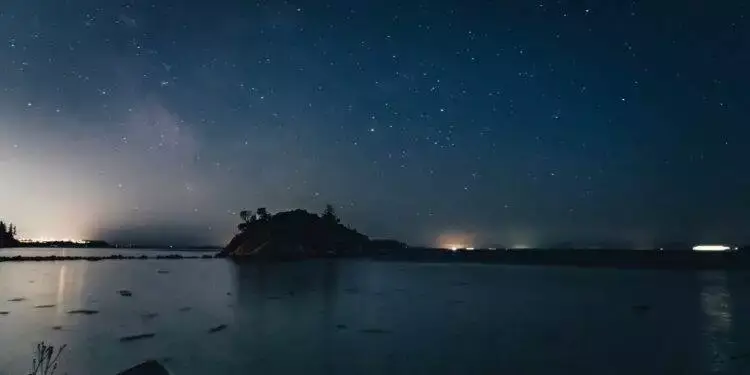 13. Hunting
With a registered hunting license as well as a permit, you can go for a nice session in the designated grounds for hunting, although is prohibited in many parts of this Algonquin provincial park. People interested in hunting have to pay a visit to the Ministry of the Natural Resources office to get affirmed about hunting.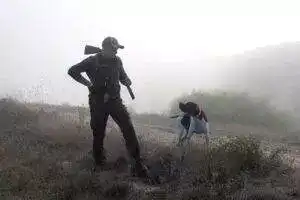 14. Boating
Boating is allowed but every lake has its policies as per the power and capacity of the boat as per safety regulations. You can find plenty of boating services as well as rides that are set to surprise you at Algonquin. The provincial park has many different boats which provide different services at varied prices.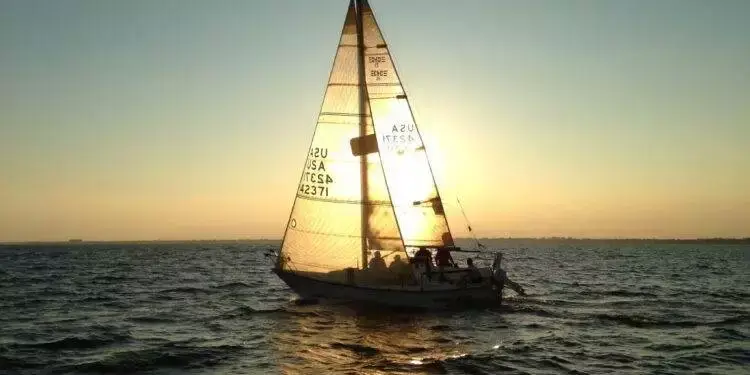 Conclusion
Algonquin park management makes sure to provide the basic amenities in comfy cottages like accommodations, delicious food, and hotels that will satisfy you with its services. It also provides all of these facilities outside the park boundaries, which makes it a sweet sight after a long hike. You can find east as well as west entrance gates to enter the Algonquin provincial park Aon highway 60. The provincial park was declared a national historic site in 1992 due to its historical remnants being of high importance.
The provincial park is a winter destination that offers everyone a variety of activities to enjoy during the colder months. Whether you're looking for a challenging ski, a leisurely snowshoe hike, or a fun-filled family vacation, you'll find it all in this beautiful park. Do not hesitate to plan a visit to this provincial Park  and experience the winter wonderland that Ontario has to offer.
Make sure to go through the other articles mentioned below to plan your trip to Canada even more wisely. 8 Must-visit Charlottetown Hotels and 6 Restaurants offering fine dining in Edmonton.