Vancouver is the largest city in western Canada and is renowned for its mountains, forests and beaches.
Beaches in Vancouver are a must to visit. You can find some exciting watersports and outdoor activities at these beaches. They are the perfect place to chill, relax and enjoy your vacation.
The attractive beaches are close to some of the city's most popular tourist sites, making it possible to visit everything in one day. It is a great place to interact and learn more about the locals in the city.
Here are the 12 Best Beaches in Vancouver for you to visit this summer:
1. Jericho Beach
Photo by James Wheeler from UnlimPhotos
Jericho Beach is a magnificent beach with lots of adventures like swimming, sailing, windsurfing, skimboarding, paddle boarding, and much more. It is much less expensive and fancy than other beaches.
You can even watch the sky change into beautiful pinks and purples as the sun sets, contrasting with the glistening metropolitan skylines.
The tranquillity and the serene view attract most of the tourists and visitors to this spot. And makes it one of the Best Beaches in Vancouver. You and your family can rejuvenate themselves and enjoy the beautiful scenes at the beach.
You can go paddle boarding or renting a boat from the Jericho Sailing Centre, enjoy a casual meal at The Galley,  stroll through Jericho Beach Park picking berries and chasing bunnies, watch people fish and take pictures on the pier, or just enjoy the beach as usual.
They are also equipped with various sports like volleyball and tennis. However, you are not allowed to go fishing here, and you have to pay for the parking.
2. English Bay Beach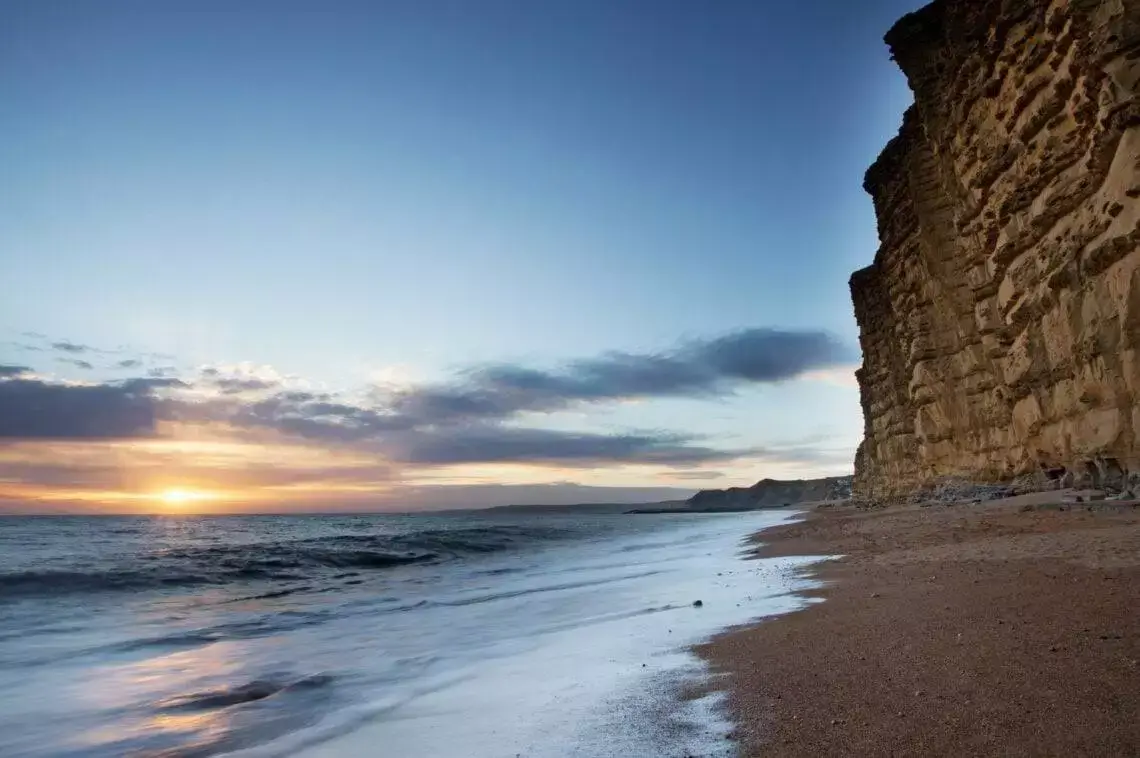 English Bay Beach is one of the most accessible beaches in Vancouver. If you are staying Downtown, you can walk to the beach or can even use public transportation. Facilities like water wheelchairs and Mobi- Mat makes the beach accessible for everyone.
You can engage in activities such as walking on the sea wall, swimming in the ocean, and sun tanning. You can dip in the warm waters or can enjoy playing volleyball in the waters.
The beach is usually crowded during the summers, which allows you to connect with the locals and make new friends. The beach offers a great food facility and is renowned for its polar bear swim and light fireworks. It is a perfect place to celebrate New Year and start your year on a happy note.
3. Third Beach
Third Beach is a beautiful and calm beach surrounded by the forests of Stanley park. It is less crowded than the second and English bay beach because it is covered with the woods of Stanley Park and is close to Downtown. The beach offers various facilities, such as changing rooms, concession stands, and barbecues.
You can relax here and enjoy the shores of the sandy beach, sun tanning, beachfront, splash parks, and outdoor teahouses. Teahouses offer brunch, lunch as well as dining facilities.
The water here is not so warm but offers a great view making it one of the Best Beaches in Vancouver. Also, make a note that fishing is not allowed on the beach.
You can find residents and professional cyclists here. The parking lot here is small and there are high chances that you do not find a place to park here. You also have to pay for parking here.
4. Kitsilano Beach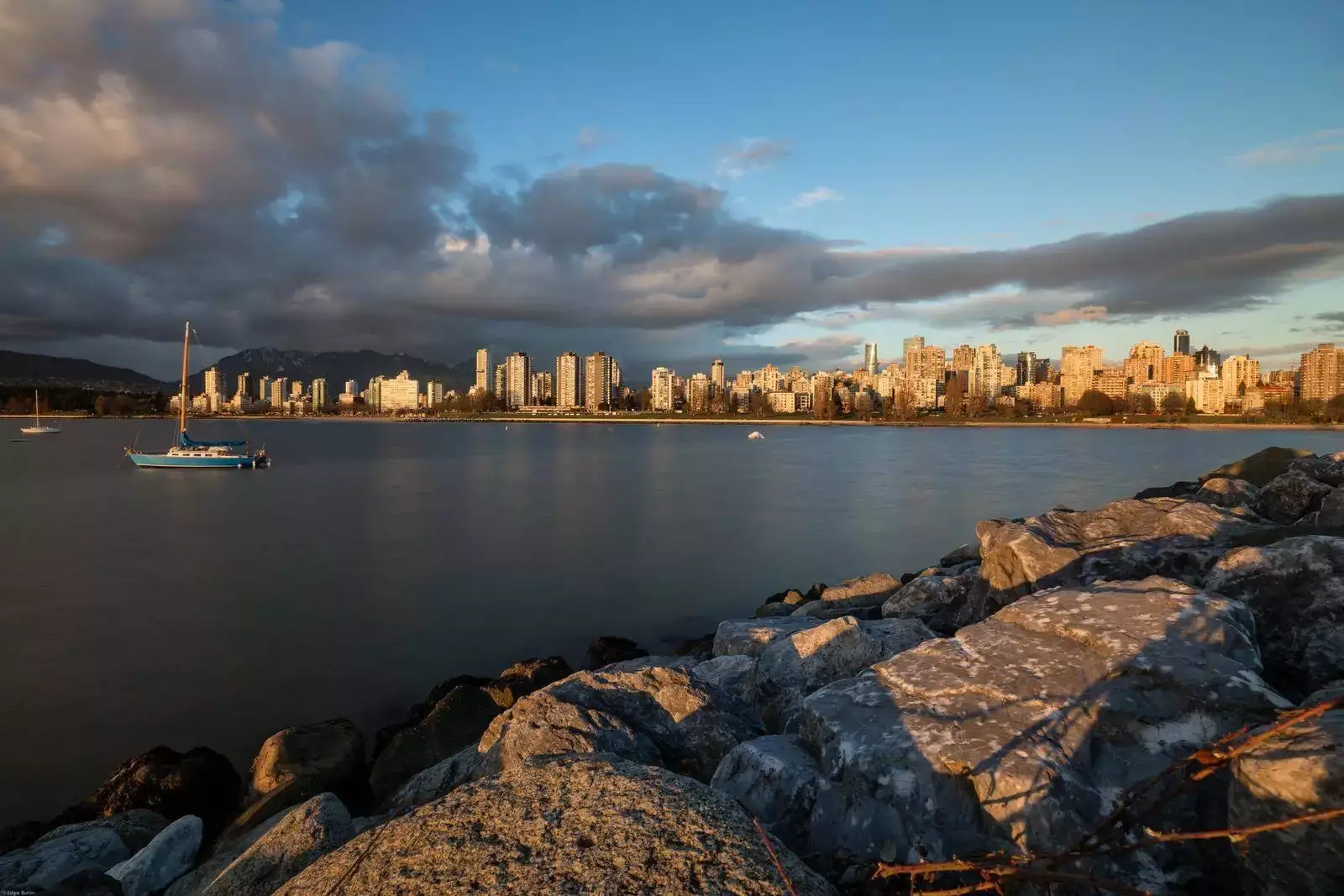 Popularly known as Kits Beach, the beach offers breathtaking views of the city, oceans, and mountains. It is the longest and the only beach that has a saltwater pool in Vancouver.
Well-equipped with sports such as volleyball and tennis, it is renowned among the locals. Our most faithful friends, dogs, are also allowed here, which makes it unique and differentiates it from other beaches.
Although it's small and mainly used by those who bring their dogs to the off-leash dog area, it has a beautiful perspective of the city. They offer various food outlets and shops where you can buy whatever you need. You might end up getting a hole in your pocket.
It has everything that an ocean lover wants. Activities such as beachfront jogging, water aerobics, kayaking, and sunbathing can also be done. Hadden Park is also located close to Downtown Vancouver and just to the northeast of Kitsilano Beach. The Shakespeare festival also takes place here, making it one of the Best Beaches in Vancouver.
5. Second Beach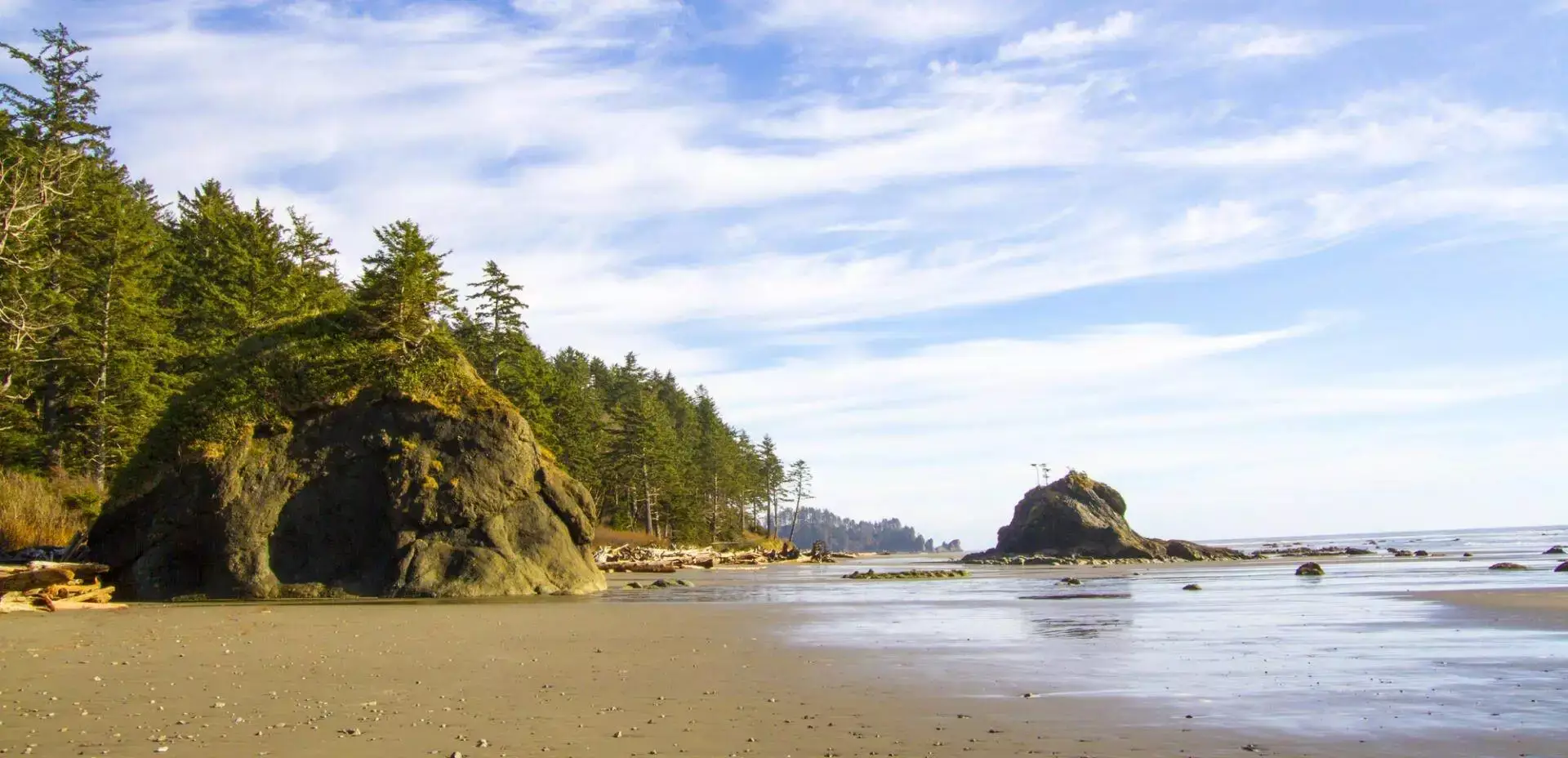 Second Beach is a beach which you can visit with your family. It is tucked away at the southernmost point of Stanley Park, with views of English Bay and the Burrard Inlet. Bordered by woods, the beach has something to offer to every visitor.
It is filled with sand castles and has playgrounds and movie theatres to enthrall you and your family. It has facilities such as washrooms and concession stands. It has lifeguards on duty, and the unique feature of this beach is that it offers free Wi-FI. The beach also offers aqua-fit classes.
The major attraction of this beach is its heated outdoor pool and slides, which are seasonally open. It is featured here as one of the Best Beaches in Vancouver because of the two playgrounds behind the park, making it a nice location for children.
Additionally,  the outdoor showers at the concession's eastern end provide warm water instead of the freezing outdoor showers at every other Vancouver beach.
6. Wreck Beach
Wreck beach, located at the University of British Columbia, is a clothing-optional place. You can completely be yourself here and need not worry about your privacy as it is not allowed to take pictures here. You should try to leave your cameras at home.
You will get to meet a lot of local travellers, artists, and singers here. You can enjoy watching their performance and can even join them. You can walk alongside the low tides and watch towers from World War 2. The Museum of Anthropology is also a short walk away from the place.
The only difficulty that you might face here is that you will cross a forest to reach the beach, and for that, you would need to walk at least five hundred steps. So, the travel tips you can follow here are to wear comfortable footwear, and sunscreen, and not take your camera to this place.
7. Spanish Banks Beach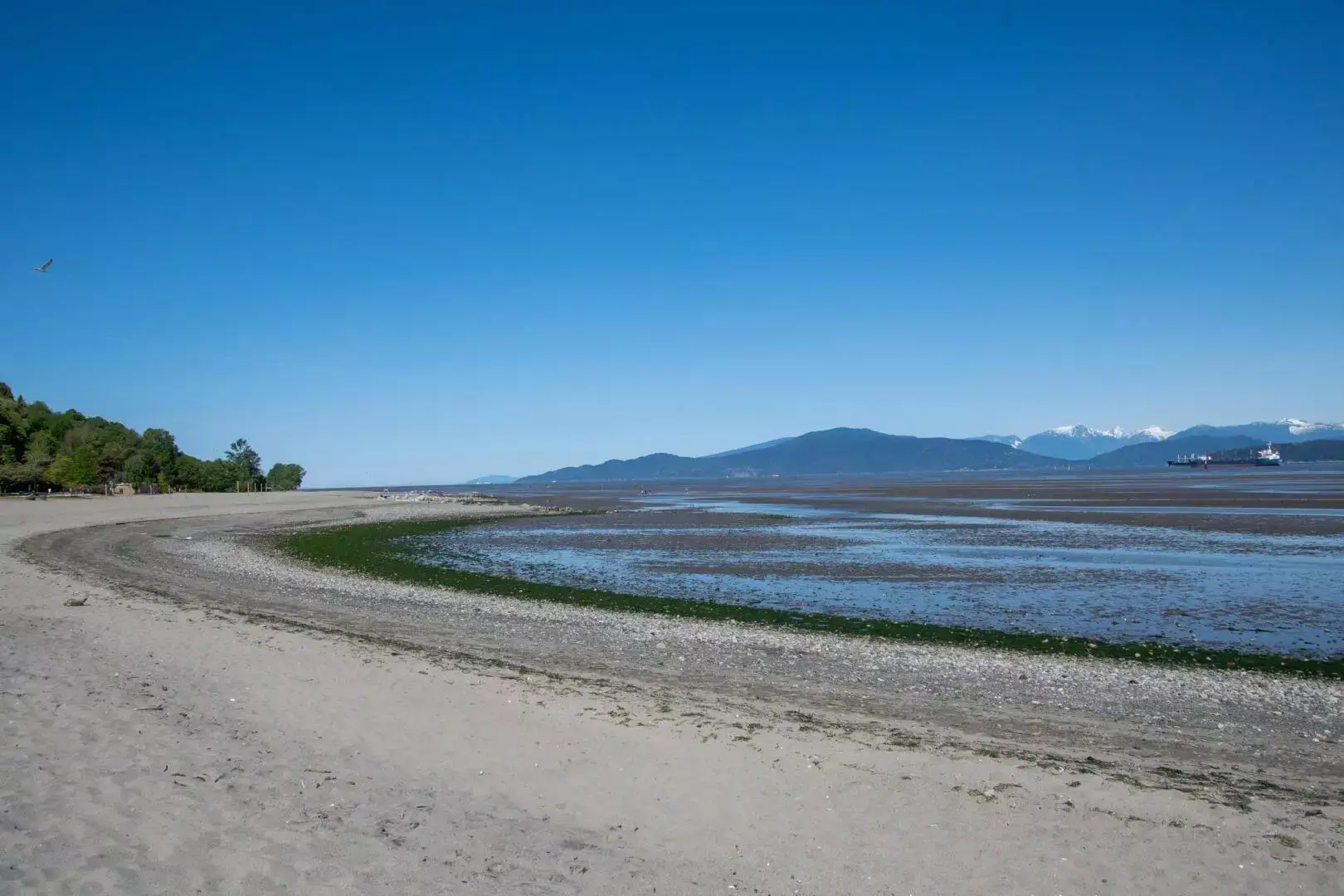 Spanish Banks is much less crowded and quieter than the Kits and Jericho beaches. This is what makes it more attractive. Open fields located behind the shore, particularly at the western end, are a favourite location for gatherings, activities, and picnics.
The tide can also extend one kilometre in front of the shore at its lowest point. At the city of Vancouver's furthest western edge, Spanish Banks extends for a mile. It has not one but two concession stands since it is so wide.
You can enjoy the sunset and view of the city while lying on the sands of this beach. The quality of water is also up to the mark. It offers eight volleyball courts and a good stroll for evening walks. It is a great place for picnic areas and barbeques and offers a dog-friendly environment. The free parking is the cherry on top.
Children can also practice kite flying at low tides. It offers various food outlets, and it is due to these reasons it is considered one of the Best Beaches in Vancouver.
8. Locarno Beach
Locarno beach is a lesser-known beach that lies between Spanish Banks Beach and Jericho Beach. Additionally, it is close to the biggest youth hostel in Vancouver. It has all the same features as Spanish Banks, but the tide doesn't flow out as far, and it's a little bit closer to the city, making it a little less remote and roomier.
This beach is considered one of the best Beaches in Vancouver as it's a quiet and calm place, perfect for long walks and naps. You can even play volleyball or a game of bocce here. It is a perfect place for you to practice kite flying.
The only thing to keep in mind is that it is a no-sound area, so you cannot carry your speakers and amplifiers. Here, you get to enjoy the natural noises of the ocean. It connects you with nature and helps calm and energize your energy. Also, they do not charge a parking fee!
9. Ambleside Beach

Ambleside Beach, which is part of the District of West Vancouver, is a bustling center that acts as the starting point for regional events and festivals. It is one of the most popular north shore parks. You can enjoy sandy beaches, walking trails, a playground, a skate park, a golf course, and tennis courts in the park.
You can even get to see tankers and boats pass by. You may also find great food outlets and concession stands here. It is considered to be one of the Best Beaches in Vancouver because of the fishing and soccer fields.
The sand on the beach, however, is not very clean. The food offered is delicious but expensive. They do not charge a parking fee, but this place is usually crowded.
Various festivals that occur over here are the Persian New Year Fire Festival, West Vancouver Community Day, the Harmony Arts Festival, Ambleside Live Rock Festival, and the Coho Festival. You can visit this beach for a fun picnic.
10. Sunset Beach

As the name itself says, this beach is popular for its sunsets. It is known to be the beach for lazy people. It is located just past the English Bay beach and is usually occupied by walkers, meditators, cyclers, and joggers. You can enjoy the view of Burrard Street bridge and Vanier Park across False Creek from here.
The sand is not so soft here, and being a distant beach, it will not be bombarded with tourists. It is located near the north shore suspension bridge. It is recognized as a quiet beach, and no amplified music can be played without a permit.
During warm months, you will find lifeguards on duty. You can find facilities such as washrooms and concession stands near the beach. A general parking facility is not available here, and fishing is not allowed. Also, it is famous for its fireworks. Events like the Pride festival, free Vancouver Symphony Orchestra performance, and 420 Cannabis protest take place here.
11. Trout lake Beach
Trout Lake Beach is an official freshwater beach filled with picnic spots, playgrounds, sporting fields, concessions, barbeques, and free parking. It is near the Saturday farmers market, and you will not find any mountain views here.
Also, the place is filled with locals so you will see the residential life of the people there. It also offers sports such as basketball, baseball, softball, soccer, and tennis. You can join teams in these sports. You can even find water wheelchairs here.
This beach is dog-friendly, so you can bring your four-legged friends here. Lifeguards are on duty from late May to early September. The only problem you might face here is that the water on this beach is relatively cold. Boats are not allowed in this place except with special permission. So you can go there for a fun visit.
12. Alouette Lake Beach
Alouette Lake Beach is one of the popular beaches in Vancouver. The lake is 7 km from the entrance of Golden Ears Provincial Park, which is located approximately an hour's drive from downtown Vancouver. It offers facilities such as swimming, canoeing, barbecues, windsurfing, water skiing, and fishing. Three large campgrounds are also there equipped with hot showers.
It is a great place to go sightseeing and watch the surrounding mountains. The beach is usually rocky and muddy near the shore. The travel tip here is to wear water shoes. Also, you need to be aware while swimming as no lifeguards are present. Also, running water is only available during certain hours of the day.
Well, these were the 12 Best Beaches in Vancouver for you to choose from! We hope you found this article useful. Feel free to share your Vancouver Beach Experience in the comments down below!