Amid the heart of British Columbia lies the beautiful Fraser valley district in Chilliwack, which is a beautiful natural recreational spot, surrounded by majestic mountains, and lakes.
If you are a foodie and nature lover who is planning to visit this beautiful city then you must plan your lunch in Canton garden Chilliwack bc which is an amazing restaurant that serves delicious menu items while you take in the pleasant weather and enjoy the scenic beauty of the place.
Canton Garden: A Warm and Inviting Restaurant in Chilliwack BC
To experience great-tasting Cantonese Chinese food you must visit the Canton Garden Chilliwack restaurant. A fairly modern entrance will lead you inside the restaurant where you will be greeted by a friendly and upbeat server who will take your order.
This Chinese restaurant recruits local talented chefs who are waiting to serve you traditional Cantonese delicacies. Canton Garden restaurant located at 45595 yale rd, Chilliwack bc, v2p 2n1, Canada, is open to serve its customers 7 days a week from 11:30 am to 9:30 pm.
Canton garden Chilliwack restaurant not only provides catering services all over Chilliwack and Fraser valley but also offers banquet facilities with private and semi-private rooms where you can arrange events and have lunch as well as a dining experience.
The rooms of Canton Garden Chilliwack can accommodate up to 150 people and serve delicious menu items. The menus are budget friendly and you can also customize your menu to fit your budget. The best part of organizing an event in canton garden Chilliwack is that it offers no additional room charges.
Ratings and reviews
Canton garden Chilliwack is a family-owned restaurant that is running its business for nearly 60 years. The place has plenty of parking space and Chicken fried rice, chicken chow mein, chicken corn soup, and wonton soup are some of its most tasty dishes.
Due to its prompt service and its delicious local food scene Canton Garden Chilliwack has earned a rating of 3.8 out of 5. Canton Garden Chilliwack offers several other benefits to its customers like accepting credit cards, delivery, takeaway, online booking, wheelchair, and parking.
Chinese Food
Canton Garden is a Chinese food place that offers you well-known traditional Cantonese and Chinese foods at the most reasonable price. The menu of the restaurant is broadly divided into 22 parts which include appetizers, beverages, chow mein (noodles), combination dinner for one, curry, foo young, fried rice, group combination dinners, hot pots, house specials, seafood, side orders, sizzling hot plates, soup, sweet and sour, vegetarian delight, vegetarian delight chop suey, vegetarian delight fried rice, vegetarian delight hot pots or plates, vegetarian delight soups and vegetarian delight sweet and sour.
All these 22 major choices in the menu are divided into a variety of sub-parts which proves that Canton Garden offers a long list of choices to its customer. Customers can choose from all these varieties of tasty dishes and find a meal that suits their taste. So, without any further delay let us discuss the best dishes that Canton Garden has for us.
1. Chop Suey
Chop suey is an American Chinese cuisine made with meat, eggs, and vegetables like bean sprouts, celery, and cabbage which are cooked with a thick starch sauce and served with stir-fried rice or noodles. Canton garden Chilliwack has more than six varieties of chop suey which include beef chop suey, chicken chop suey, beef and bok choy, Cantonese chop suey, prawns chop suey, seafood chop suey, etc.
2. Chow Mein (Noodles)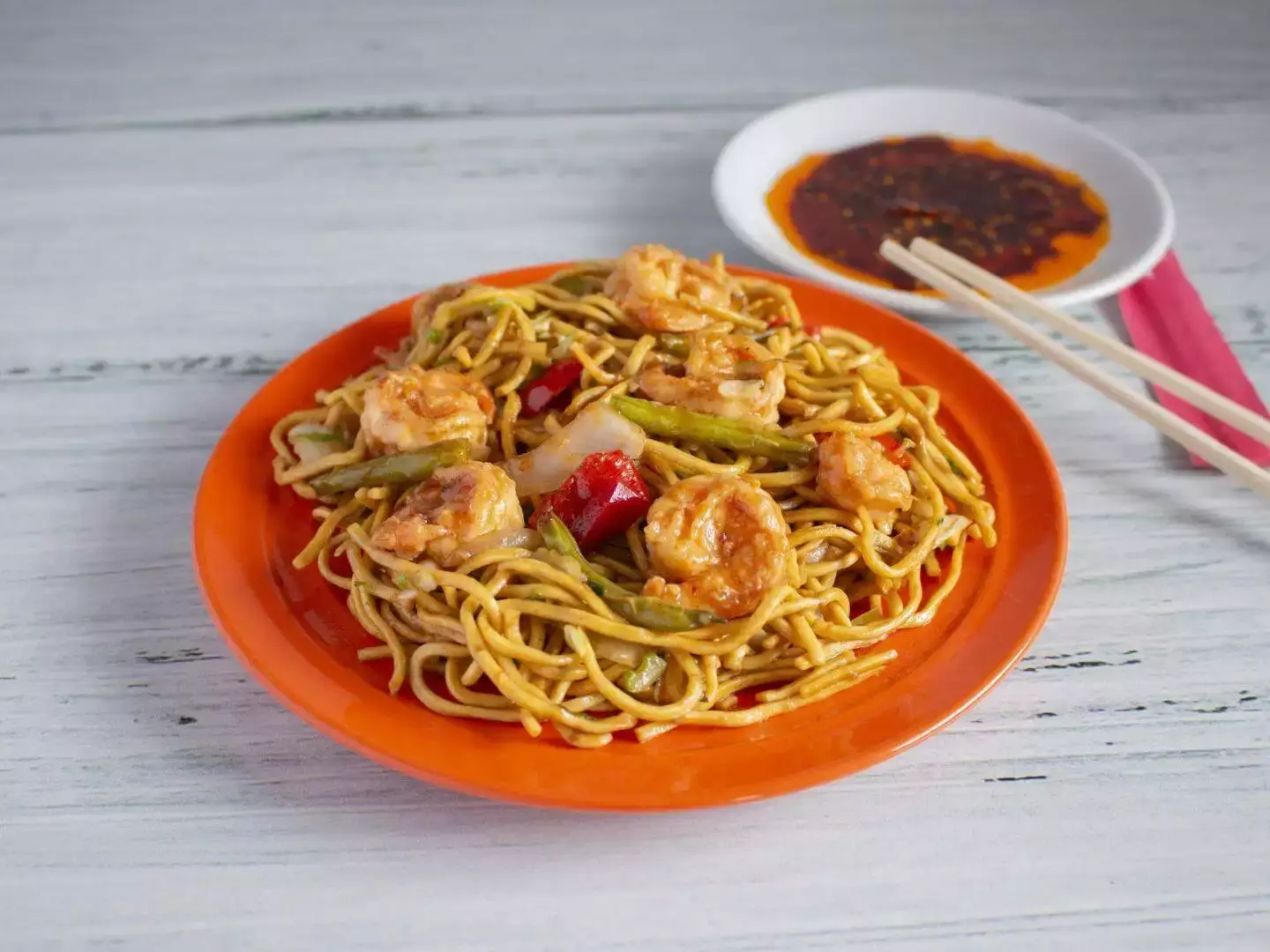 The chow mein noodles served by canton garden Chilliwack follow the traditional Cantonese style where the noodles are mixed with eggs, onions, cabbage, and bean sprouts. You can also choose your preference between thick and thin noodles.
Canton garden Chilliwack offers nine varieties of chow mein which include chicken chow mein, bbq pork chow mein, beef chow mein, shrimp chow mein, seafood chow mein, Cantonese chow mein, beef or chicken chow fun, and Singapore chow fun.
Some unique delicacies of canton garden Chilliwack are specially made with thin noodles like the shrimp chow mein and are filled will vegetables and seafood like prawns, scallops, and soles. The Cantonese chow mein consists of mixed vegetables, bbq pork, prawns, and chicken spread deliciously on a bed of thin noodles. So if you are looking for something delicious and unique you must give these dishes a try.
3. Hot Pots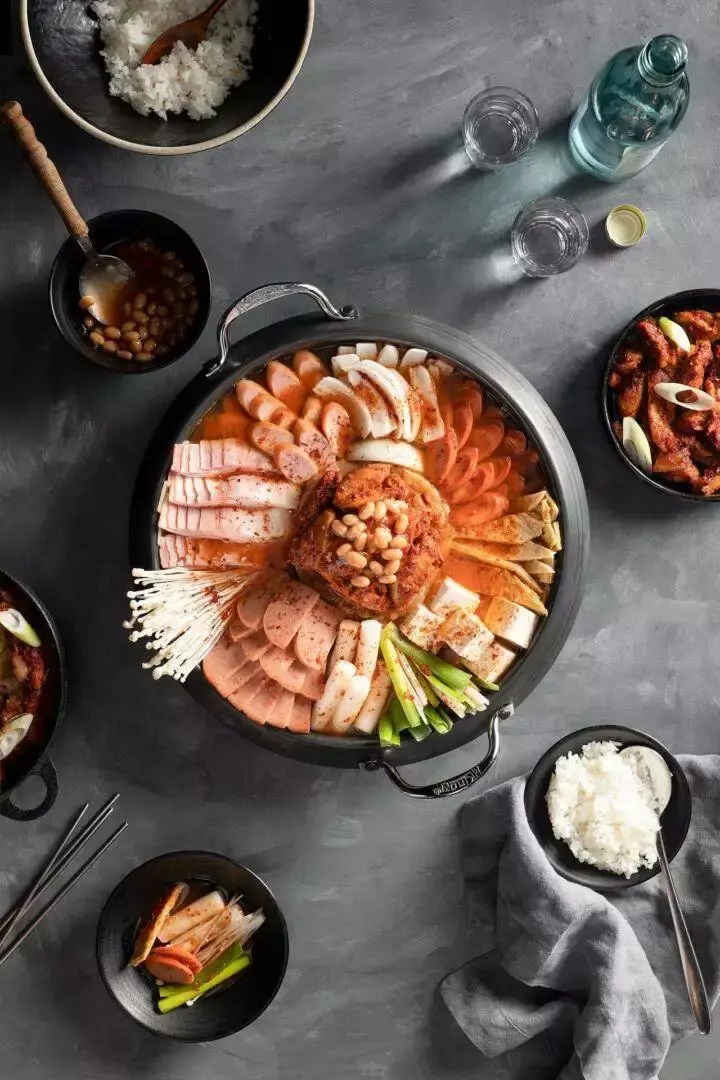 Hot pot is a traditional Chinese food where raw ingredients like meat and vegetables are cooked in a shimmering broth flavoured with several delicious sauces and spices. Hot pots have many exquisite features but one of the major facts that add to the uniqueness of this great food is, it is served as a main course meal with rice and noodles as a side dish.
Canton Garden Chilliwack offers five varieties of hot pots namely, chicken hot pot, beef hot pot, prawns hot pot, oyster hot pot, and seafood hot pot. The prawns, oysters, and seafood hot pots have some common ingredients like mushrooms, baby corn, broccoli, water chestnuts, carrots, peppers, bamboo shoots, snow peas, etc.
4. Fried Rice
Fried rice is a Chinese food that is famous throughout the world. Fried rice consists of different kinds of vegetables, meat, eggs, prawns, etc., which makes it a delicious dietary food that contains all the major nutrients like carbohydrates, cholesterol, sodium, calories, protein, and fat.
Canton Garden Chilliwack bc offers seven choices under fried rice which includes Cantonese fried rice, chicken fried rice, bbq pork fried rice, mushroom and pork fried rice, beef fried rice, shrimp fried rice, beef, and tomato fried rice.
The Cantonese fried rice of canton garden Chilliwack is a must-try as this delicious dish consists of a mixture of shrimp, pork, and chicken. The Cantonese fried rice of canton garden Chilliwack contains all the delicious proteins in one dish.
5. Sizzling Hot Plates
Sizzling hot plates are unique dish that is generally served on a special metal platter. It is made up of fish and meat and the speciality of this dish lies in the sizzling noise it makes when serve on the table. The dish comes in different varieties like beef, mutton, and prawns.
To avoid its thick smoke the waiters often request the customers to cover their noses with napkins. If you have never tried this unique dish then you can go to canton garden Chilliwack bc to taste this delicious yet odd-tasting cuisine.
In canton garden Chilliwack the dish comes in four varieties which include beef, prawns, scallops, and chicken. It is made with mixed vegetables and you can also customize your orders by choosing other items that can be added to the dish like black bean, oyster, and black pepper sauce.
6. Vegetarian Delight Hot Pots or Plates
Canton garden Chilliwack has a special dish for vegetarians. These dishes are specially made with deep-fried tofu and fresh vegetable of your choice. The vegetable delight hot pot or plates offer two choices namely, tofu hot pot and tofu sizzling hot plate.
Canton garden Chilliwack is known for the variety of choices it offers to its customers and in this dish, not only you can choose your preferred vegetables but also you can choose among three kinds of sauce namely, black pepper sauce, oyster sauce, or black bean sauce.
7. House Special
Canton garden Chilliwack has offered its customers a long list of nearly twenty items to choose from their house special list. These include chicken and beef with snow peas, sweet chilly chicken, chicken in a nest, minced beef or chicken with green beans, beef, and pepper dipped in black bean sauce, Mongolian beef, almond chicken, lemon chicken, honey garlic chicken, pepper salted prawns, etc.
8. Sweet and Sour Pork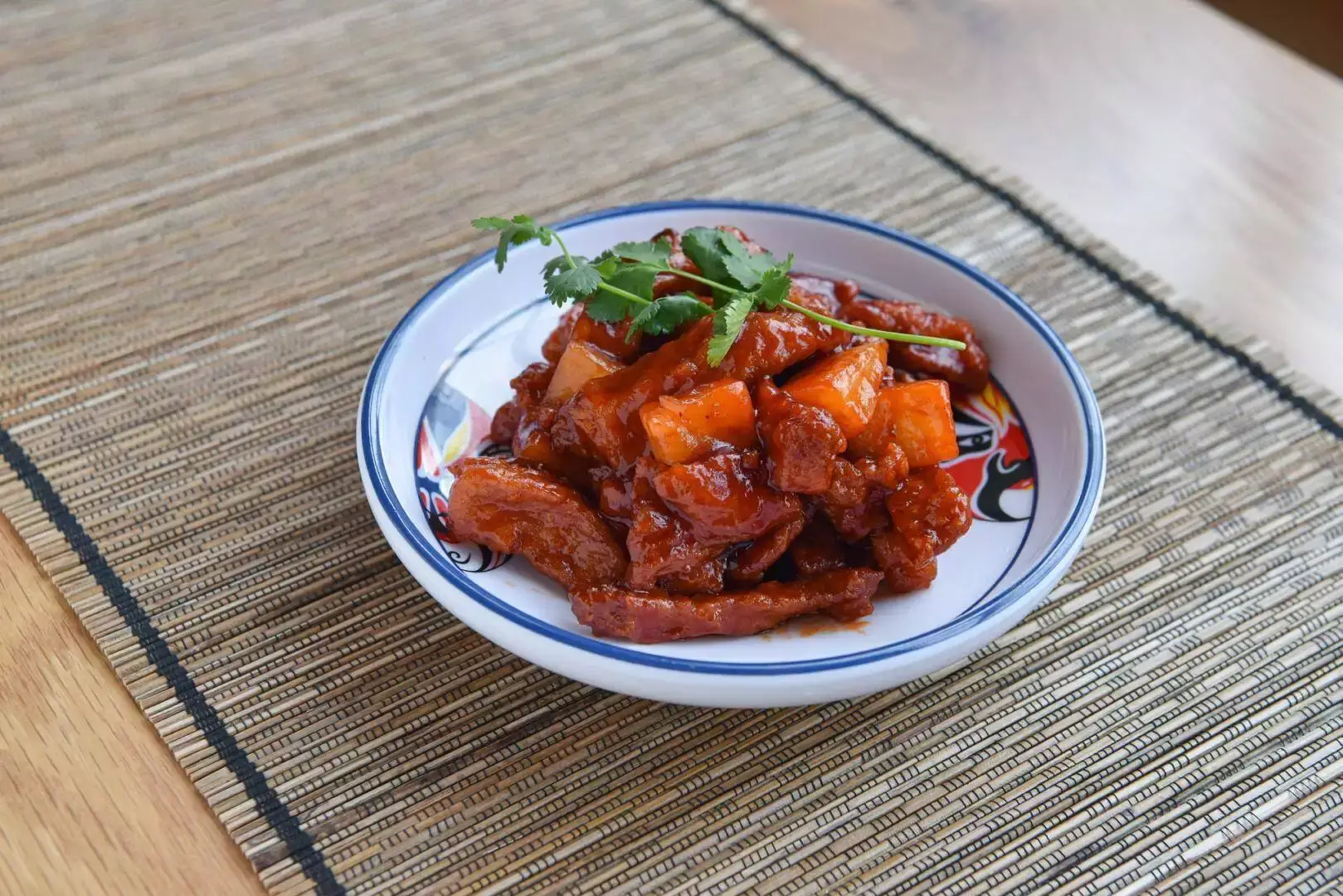 If pork is your favourite meat then Canton Garden Chilliwack brings in a variety of choices for you most of which you will find in the sweet and sour menu list. The major pork dishes in this menu list are sweet and sour pork and deep-fried pork.
Sweet and sour pork is a Chinese food that is made with soft pork tenderloin, onions, and bell pepper. These ingredients are then fried, tossed, and stirred in a sweet and tangy sauce which adds a spicy and delicious flavour to it. You can enjoy this classic dish as a snack with your whole family or you can have it as a side dish with another Chinese main course like fried rice.
See What Your Friends Are Saying about Canton Garden
So, what are you waiting for? Book your next events like birthdays, anniversaries, wedding receptions, and business meetings in Canton Garden Chilliwack, and see what your friends are saying about this warm and inviting restaurant.
This restaurant also offers a variety of catering options that you can customize according to your budget. The catering options at Canton Garden come under four categories which are listed as catering menu A, catering menu B, catering menu C and catering menu D.
Catering menu A has a minimum price of $14.75 per person and offers delicious dishes like egg rolls, fried rice, chicken chow mein and many more. So, go ahead and check the menu to experience great-tasting Cantonese delicacies only at Canton Garden Chilliwack bc.