Are you looking for a stress-free escape by gaining some insight, or do you like being engrossed in some character's world while waiting for the plot to smoothly unfold? Or do you like visiting bookstores? If so, we will help you find your perfect bookstores in Kingston!
There are many reasons why we like reading books; some of them, for instance, are: gaining new information; the relaxation we get while having a quiet time reading; connecting with spirituality; expanding our worldviews; learning from other successful people's experiences; and the list is never-ending!
Let us get to know the famous bookstores and bookstores located in Kingston, Ontario so that all of you book lovers can relax by finding your favorite bookstore. We have found you seven famous bookstores in Kingston to explore!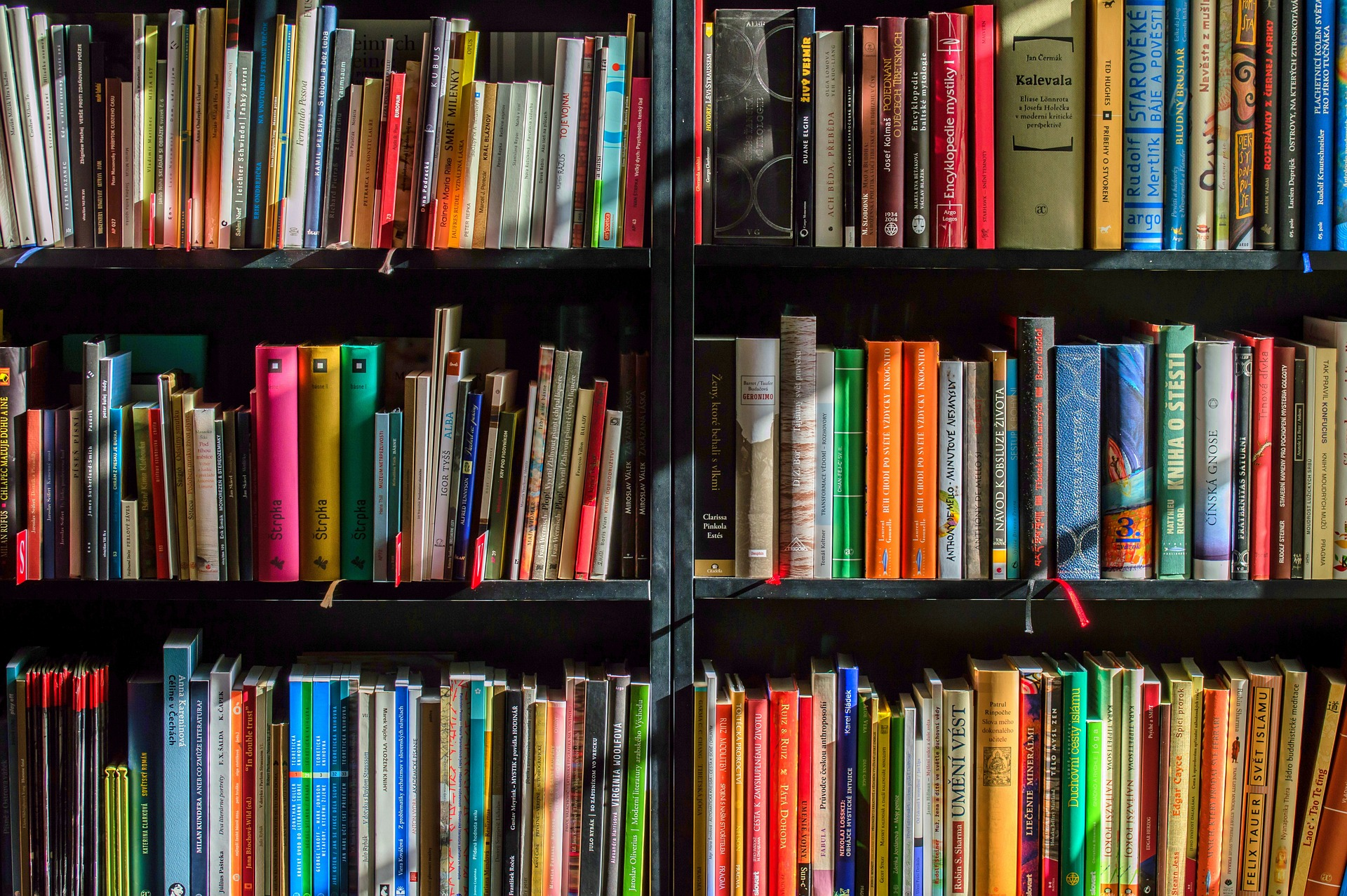 Why Should We Go To Bookstores In The Age Of Digital Books?
Buying books from your local store helps the local businesses survive, and when small businesses do well, it adds to the economy of the country, and a good economy helps us live up to our life expectations.
Also, local bookstores give special preference to local authors which is empowering and what if the same local authors turn out to be the next best seller, given they produce good content, why not be part of a good cause?
The second reason why you should visit bookstores is that going out helps you socialize, and we humans are social butterflies. Ever since COVID, people have recognized the need to go out and socialize. Apart from that, who knows who might find someone who shares the same interests as you and become book buddies?
Lastly, if you are someone who likes the smell of books, then going to a bookstore is the best thing that you could do for yourself, as there are plenty of books there, and along with that, you can find yourself the book that you have been eagerly waiting to read!
These were quite literally a few reasons to go to a bookstore instead of relying on e-books but the last call is for you to take.
Here Are The Top 6 Bookstores In Kingston
1. Novel Idea Bookstore
Despite being a small bookshop, they do not miss providing a wide variety of books, such as non-fiction to fiction, magazines, postcards, journals, literary periodicals, and whatnot. If they do not have the copy in stock, do not worry. As they restock it as soon as possible, you just need to inform them about what you want.
Let us say you do not want to be disappointed on arrival; just check their website regarding the book that you are looking for, and they will soon get back to you. Additionally, the bookstore is independent, so why not give it a try and support local shops as they expand?
To find out about their timings, therefore, check their website: http://novelideabooks.ca/wp/
Email address: novid@kingston.net
2. Chapters
If you love books and like to hang out in fancy places, Chapters is the best place for you. Not only do they have a wide variety of books ranging from Fiction, Non-Fiction, Self-help, sports, entertainment, and finally, comics and graphic novels too, Also, they have computers to check if the specific title or the desired book is available with them without much delay.
Apart from that, they have a variety of collections for children and a reading area as well! If you are a Starbucks enthusiast, we have good news for you! They also have Starbucks in the store! Make sure you visit the chapters at least once; I am pretty sure you will not be disappointed.
To know more about their timings, check out their website: https://www.chapters.indigo.ca/en-ca/
Additionally, the prices of different books are also mentioned on their website. Therefore, check their website to learn more!
3. SBT Comics & Games
If you are an adherent comic lover, then this is a place that you should peek into, and I am sure you will not be disappointed as they have a plethora of comic books available. Apart from that, they have other items, for example, trading cards, models, and board games.
The staff is extremely helpful and knowledgeable to help you out with any doubts that you have! Also, do not forget to check out their website to learn more about this local comic bookstore and its selection.
Note: Their website is still under development; try subscribing to their newsletter to learn more.
Website: https://sbtcomics.com/password
If you like the idea of supporting local businesses and are willing to do so, make sure you visit this store!
4. Berry & Peterson Booksellers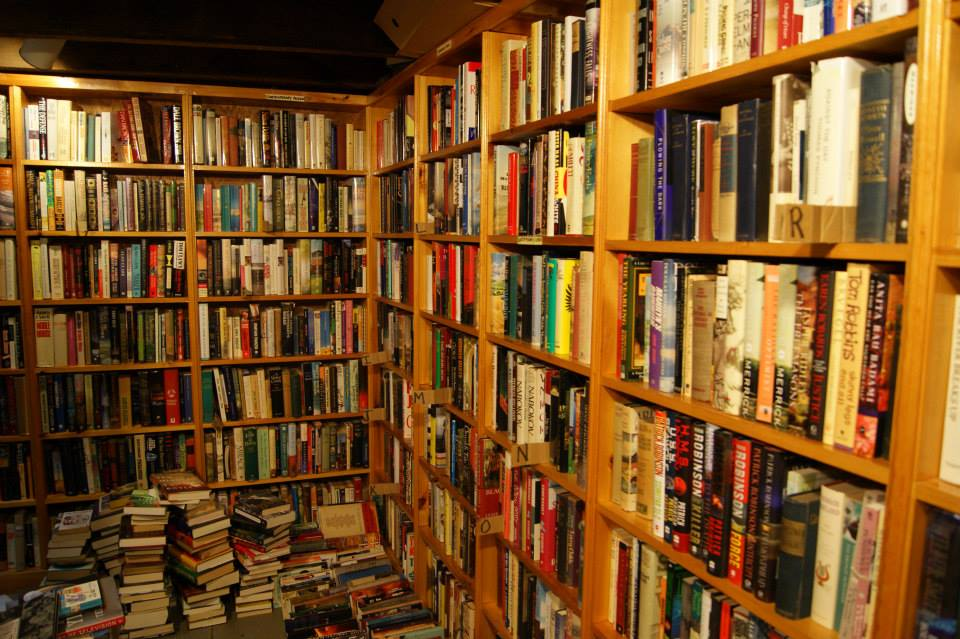 If you are looking for a calm environment with a wide range of content, Berry & Peterson bookstore is the right place for you. Being an independent bookstore, they have many rare books that are leather bound, apart from the mainstream books, which are a must in every bookstore. For book lovers, this place is your paradise, as it is a perfect blend of old and new titles.
Thus, they are one among the antiquarian booksellers. The staff is very helpful, so you do not need to waste time looking for your favorite book by yourself unless you wish to find it yourself. The prices are reasonable, and the architecture of the building is quite interesting, as it is in downtown Kingston.
Check out their website to learn more about them: https://www.facebook.com/berrypetersonbooksellers/
5. Action-Packed Comics and Games
From vintage comic books to the new ones, or Marvel to DC comic books, name any and you will find it here. If you are a comic book enthusiast, this is the right place for you on Princess Street, as the shop has a decent collection of comic books.
Apart from books, they also have board games, collectibles, and Pokémon trading cards! Their Pokémon card collection is massive, and if you are interested, check out this store next time you plan to go out. The staff is very helpful and knowledgeable; they will help you find your favorite comic book.
Check out their website to know more about their collections and timings: http://actionpackedcomics.com/
Make sure you visit this store at least once while you are in Kingston!
6. Bookland
If you do not mind using second-hand books, this is the perfect place that you should check out. They have both used books as well as new books of all genres. Apart from the wide range, the books are affordable, and if you want to save money and still read what you long for, then you should visit Book Land once.
Being an independent store, the staff is helpful and knowledgeable and can help customers with all queries. If at all there is something that is not in stock, you can reach out to them and they will order it as soon as possible. Also, the used books are in good condition. So, if you are looking to support local businesses, you must visit it once, and who knows, you might find a good read here!
Check out their Facebook webpage to learn more about them: https://www.facebook.com/KingstonBookland/
Conclusion
There are plenty of great selections of bookstores in Canada, and here we have presented you with the top 6 bookstores in Kingston, Ontario. While you should try visiting all of them to know which one has the best collections according to you, we hope you find yourself a good read!
What's more, check out: https://scoopcanada.com/12-famous-rooftop-restaurants-in-toronto/