Researchers say a road trip with your family or friends is a great stress reliever. Especially, if we look at our nowadays hectic lives a weekend getaway has become a necessity.
But, where to go for a road trip? is a major question. We all look for places that are worth our time and money. Today I have brought a solution to your query.
1. Introduction
Takakkaw Falls found in the hills of Yoho National Park is a mesmerizing sight to behold. Takakkaw falls is included among the most beautiful places to visit in the Canadian Rockies.
Yoho National Park located in British Columbia, Canada is home to spectacular landscapes and awing mountain peaks, lakes like Emerald Lake and Lake O'Hara among these lies Takakkaw Falls.
After the Della Falls, Takakkaw Falls is the second tallest waterfall in Canada with a total height of 1224 feet spreading mist and spray all around as you get closer to it.
"Takakkaw" is a Cree word which means "magnificent". The name of the falls is very explicitly chosen looking at its impeccable and jaw-dropping beauty
The Falls have the meltwater of Daly Glacier as well as Niles and sever other small glaciers, although, the stream that comes from Daly Glacier is one of the largest.
2. How To Reach Takakkaw Falls
The nearest town to Takakkaw falls is Field. And from Field, it takes hardly a half an hour drive to get to Takakkaw Falls.
If you are taking the Lake Louise route, get on Highway 1 which follows up to Field Township and from Field take the Yoho Valley Road.
Although, keep in mind that the Yoho Valley Road works seasonally starting from late June till mid-October making these nearly four months the only period when you can get to access Takakkaw falls.
Once you come on the Yoho Valley Road leading to the Yoho National Park, you will find Takakkaw Falls at the end of this very road.
As there is no facility of public transportation to reach Takakkaw Falls, it will be easier if you rent a car or better have your vehicle.
3. When To Visit Takakkaw Falls
It is pretty obvious that as falls have water flowing down, the waterfall is going to freeze when the temperature will go down.
So, speaking of the best time to visit Takakkaw Falls, that will be early summer. In the summer season, the volume of Takakkaw Falls is at its maximum due to it being a glaciers fed waterfall.
When the heavy snow of the glaciers almost melts in late spring, the falls reach their epoch, making late spring a suitable season to visit Takakkaw Falls.
And due to the vast height of Takakkaw Waterfalls, the waterfall looks incredibly stunning during summer and even in autumn it shines above all.
4. Takakkaw Falls In Winter
As we know that Yoho Valley Road is closed during winter, but what if someone wants to visit Takakkaw Falls in winter?
Don't worry! there is always an alternative for everything, all you need is some research and a little bravery to choose the substitute.
You can access Takakkaw falls by cross-country skiing in winter. But as this is an avalanche route you will require proper training and sharp gear skills before you decide to take this path to reach Takakkaw Falls.
5. 6 Amazing Activities to do in Takakkaw Falls
The second tallest waterfall in Canada provides you with some spectacular activities to do, read this article further to know more about these fun activities.
Let's get started!
5.1. Emerald Lake In Yoho National Park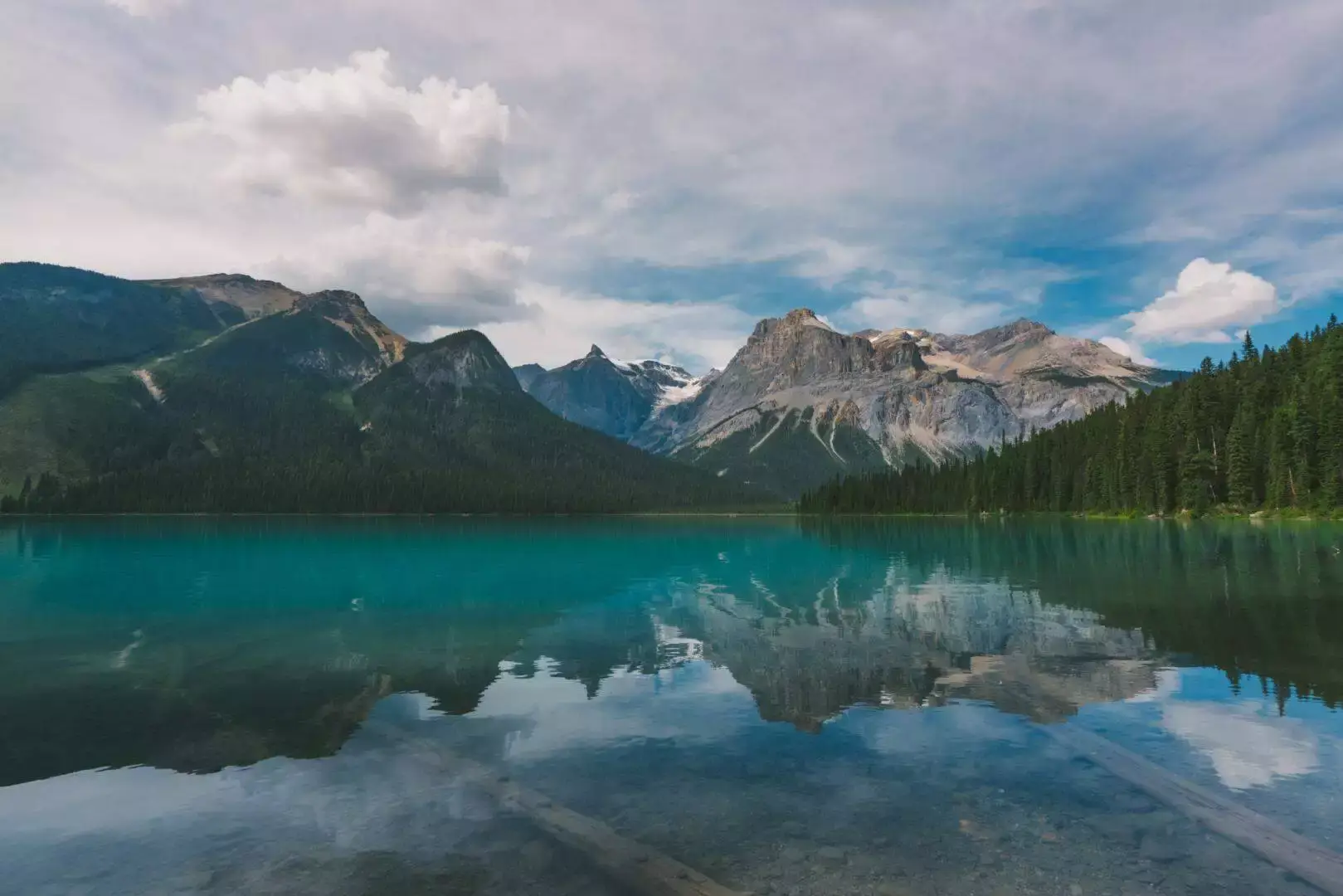 Yoho National Park is home to 61 lakes and ponds among which Emerald Lake is the largest. Emerald Lake along with Takakkaw Falls is the most enticing spot of the Yoho National Park.
The turquoise blue colour of the lake just works as a cherry on top of a cake, the beautiful hue created along with the nearby mountains is a stunning view.
Along the shoreline of Emerald Lake is Emerald Lake Lodge.
5.1.1. Emerald Lake Lodge
In terms of the " free from technology" arena, this lodge has fulfilled all the conditions. The rooms of this lodge neither have televisions nor mobile networks, so you can completely take a break from your busy life.
But, in case, if something important occurs you may use the Wi-Fi available at the main lodge. The rich history inside the walls of this lodge will fascinate you. The lodge has quite well facilities of a dining area, an antique-looking fireplace, huge verandas with reading and sitting areas and a games room.
5.2. Wapta Falls
This fall is smaller than Takakkaw falls standing at a height of 98 feet. Wapta Falls is located on the Kicking Horse River in Yoho National Park and is the largest waterfall on this river.
Wapta Falls is easily accessible by a half an hour's hike from the Trans Canada Highway. This is a safe and easy hike which suitable for the whole family.
The name Wapta Falls is derived from the icefield that feeds both Takakkaw Falls and Wapta Falls.
5.3. Takakkaw Falls Hike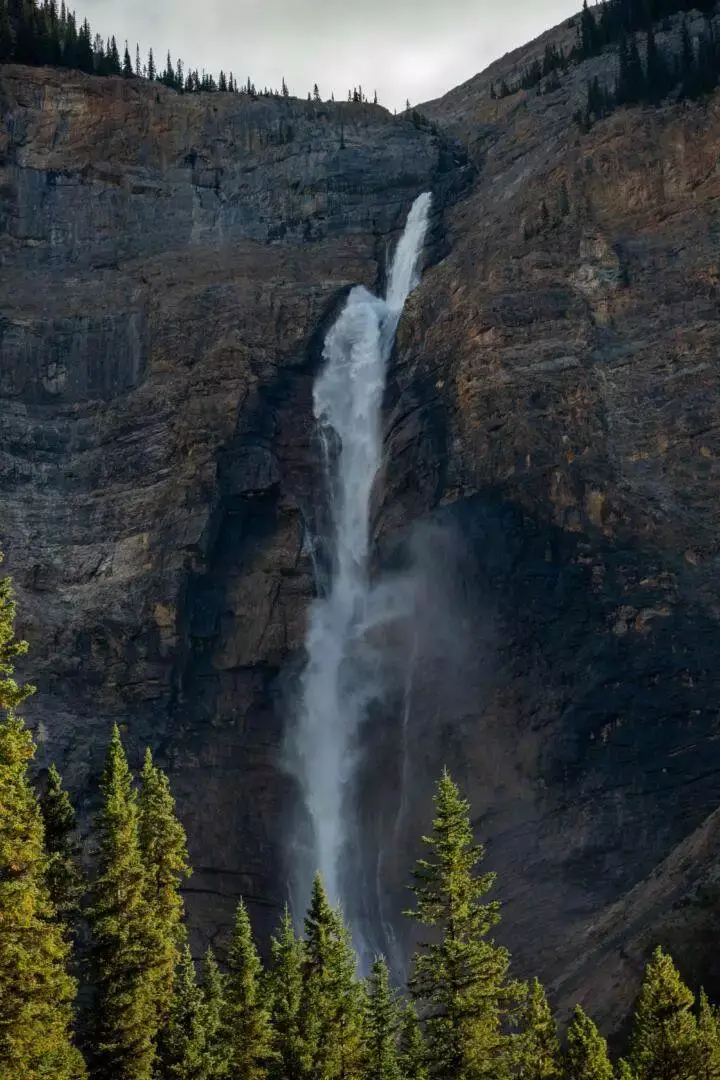 If you aim to enjoy your visit to Takakkaw falls, try getting as close to the waterfall as possible.
A finely levelled trail will guide you from the parking lot of the Yoho National Park to the stone bridge, although you can easily see Takakkaw Falls from the parking lot as you move further you will get the best view from the hike.
This natural bridge which is made out of rocks cut by the Kicking Horse River will trail you to Takakkaw Falls. This trail is not a long one, only 1.3 kilometres in and out.
The well-maintained Takakkaw Falls trails are perfect for every kind of family ranging from those who have toddlers to those with elderly citizens.
5.4. Camping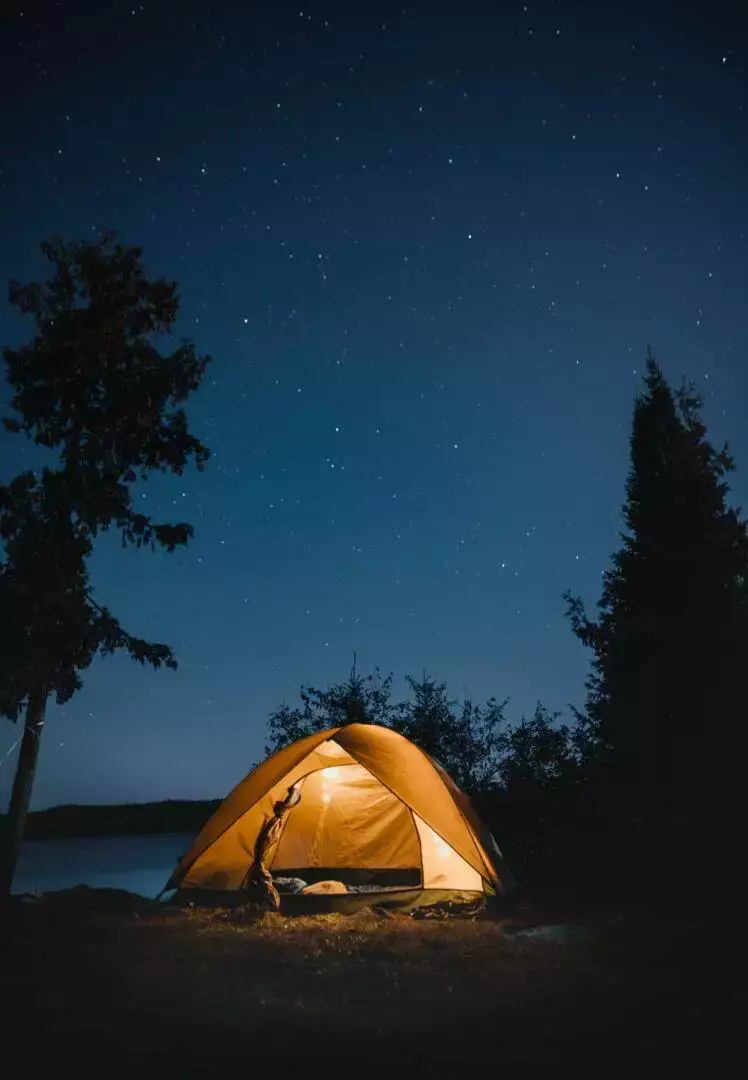 The front-country campground of Takakkaw Falls is at a distance of 300 meters from the parking area. And if you plan on camping keep in mind that the campgrounds of Takakkaw Falls are just like some hotels, the booking immediately gets full as Takakkaw season begins.
The campsite works on a first-come-first-serve basis.
This campground is a short walk from the Falls and acts as the main trailhead to Laughing Falls, Twin Falls, Whaleback Trail and Iceline Trail and also works as a gateway to the Little Yoho Valley.
If you are looking for back-country camping with a little wilderness you would like to head to Laughing Falls.
A National Parks pass is required for camping and even for entering the park and operated only from June to October.
5.5. Spiral Tunnels
The Spiral Tunnels are a massive accomplishment of Canadian Engineering. This system allows the trains to pass through the rocky mountains.
The trains going along this way would spiral and make their way up the hill in steps.
The construction of this tunnel finished in 1909 and is still in working.
If you stand on the viewpoints located within Yoho, you can see around 30 trains daily passing through the Spiral Tunnels.
5.6. Rock Climbing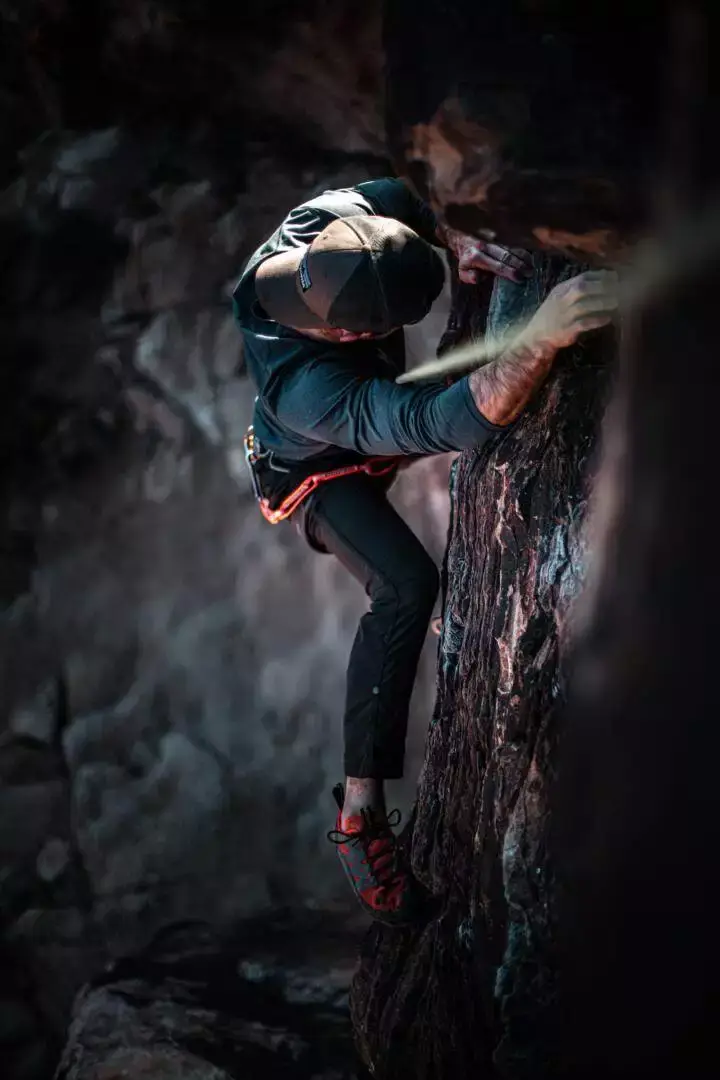 This thundering waterfall also allows us to enjoy an amazing climb. To reach the top wall beside the fall you need to climb 10 pitches of rocks ranging from 5.4-5.6.
And as you reach the top you will find a hidden cave which leads to the backside of the mountain cliff.
6. Must Know About The Park
6.1. Yoho Valley Road
This road also known as Takakkaw Falls Road is very steep and narrowly located in British Columbia, the westernmost province of Canada.
Found in the southeastern part of this province, the road is 13.7 kilometres long stretching from Trans Canada Highway to the parking area of Takakkaw Falls.
6.2. Kicking Horse River
The uncanny name of the river is taken from a real-life incident that happened with James Hector while exploring the surrounding area.
In 1858, James Hector was kicked by a runaway horse right in the chest and was about to be buried alive until his friends realized that he was just knocked out of his senses.
What a bizarre incident to derive a name from!
7. Afterword
This second-tallest waterfall in Canada is an amazing weekend getaway spot with numerous activities available at our disposal. The fees, rules and regulations are set by Parks Canada, so you need to get visitor safety information verified also don't forget to get your Parks Canada Pass.
You can get the Parks Canada Pass from any gate of the park.
To read more about us, click here.