Be part of the Authentic Asian Eats of Richmond: Guided Vancouver Food Tour embarking from 601 West Cordova Street in  Vancouver, on various dates and time slots for 3 hours.
Get ready to get indulged in the unwavering Chinese cuisine of Richmond across the streets of Vancouver
Step into the rich cultural heritage of Vancouver and embrace its global diversity.
Do visit if you are looking for a fresh and non-conventional tourist spot on your tour. 
1. About the Food Tour
This one-of-a-kind food tour offers an immersive experience of the varied Asian food culture flourishing in North America. 
This secret food tour is located in Richmond, an area of Downtown Vancouver that rose to popularity due to its authentic Asian food eats spread across the lanes. 
Behold those spicy dim-sums and sip through the voracious soups to get steeped into the vibrant Asian food culture right on the alleys of Richmond.
Do try out the old-school Chinese pastries and bakeries, yummy bubble teas, month-watering dumplings, and delicious Peking duck, and embrace the community's cuisine, language, and customs
You will be accompanied by an outstanding food expert guide who will deeply brief you about the food origins and culture of living. The food tour operates in all weather conditions as one never misses getting his food right. 
This 3-hour long tour of genuine gastronomic bliss awaits you and you can see that everyone can unravel in this food paradise.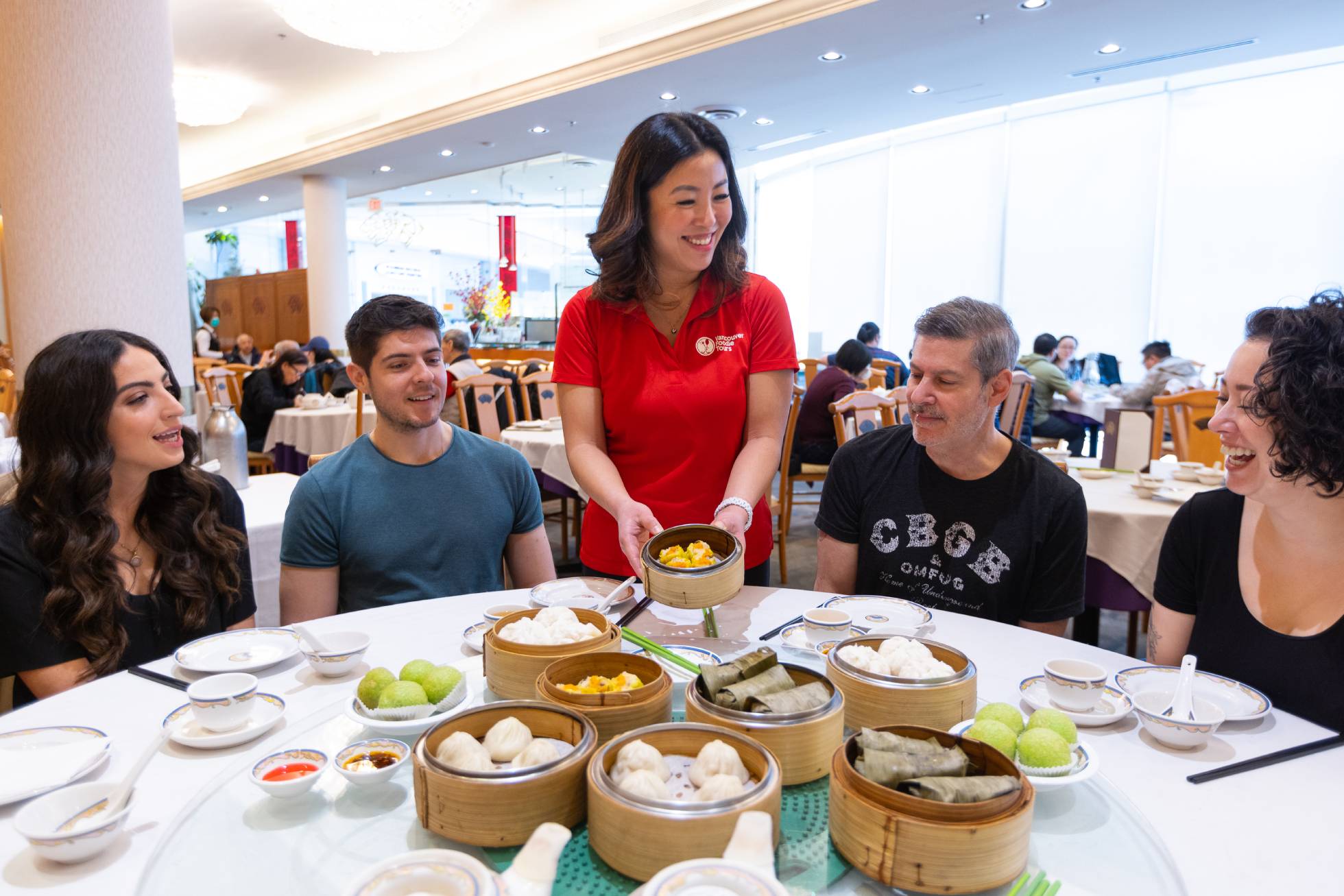 2. Venue and Timings
Embark on this mouth-watering journey in the Richmond neighborhood from 601 West Cordova Street, Vancouver.
This neighborhood will present with you unmatchable masterpieces of Asian Cuisine. 
The food tour will be very hassle-free as there is not much food barrier, no matter what the origins of food be, have always proven to unite communities.
You will be treated with insider tips and undeniable discounts to the food paradise here. 
The venue is wheelchair-accessible and involves you to be on a moderate walking pace throughout. 
The tour usually operates on weekends, but do check out the ticket booking website. The time on the available date is always 10:00 AM and will be done in 3 hours. 
3. About the Tickets
Tickets are available as a single adult type costing CA$147.00 that can be booked hassle-free on Fever, and please note that tickets for the Vancouver food tour are non-refundable, non-transferable, and cannot be modified
The tour has an age requirement of 13 years.
Guide gratuities not included are included in the tour ticket and don't let this one-of-a-kind way to explore authentic Asian food on the streets of Vancouver slip through your hands.
4. Points to Note about the Vancouver Food Tour
The activity is wheelchair accessible and t

he tour also requires the individuals to walk at a moderate walking speed and have frequent pauses.

Guide gratuities not included.

The event is limited to a maximum of 10 people and t

he age requirement to attend the tour is 13 years+.
5.  Guided Vancouver Food Tour to Explore Authentic Asian Eats of Richmond
What- Guided Vancouver Food Tour.
Where-

Vancouver Food Tours, 601 West Cordova Street, Vancouver.

Duration-

3 hours.

Time-

 Select your dates directly in the ticket selector (10:00 AM).

Tickets- On Fever.