National parks in Croatia are not what most people think of or search for when they hear about Croatia.
Croatia is a beautiful country with exceptional natural beauty, famous for its marvellous beaches, splendid resorts, and more recently, for the shooting of the television series, Game of Thrones. But, it's so much more than that. Past the traces of humans, lies a completely different nation.
Ethereal wild-scapes, where wild wolves and bears freely roam their natural habitat, the forest; where eagles fly high in the sky as if they are on patrol; where the clear Adriatic waters are graced with the playfulness of the bottleneck dolphins.
This stunning scenery painted in your mind right now is Croatia's natural beauty.
The 8 National Parks in Croatia
Croatia was not always like this. The Homeland War in the 1900s pushed the preservation of nature down on the list of priorities. But today, natural conservation has become an act of showing respect to the country and all that it has been through.
Hence, the responsibility of maintaining a balance between keeping up with the tourists and preserving nature at the same time was taken on by the 8 National Parks of Croatia.
Croatia is home to a number of stunning national parks that offer visitors breathtaking views and plenty of outdoor activities. From lush forests and mountains to the stunning coastline, Croatia's parks are a perfect way to get out and in touch with nature.
1. Plitvice Lakes National Park
The Plitvice Lakes National Park was established in 1949 between the mountains of Lješevica and Mala Kapela.
The Plitvice National Park is known for the Plitvice Waterfalls that cascade 78 meters down and also for 16 interconnected Plitvice Lakes surrounded by deep green forests and limestone cliffs.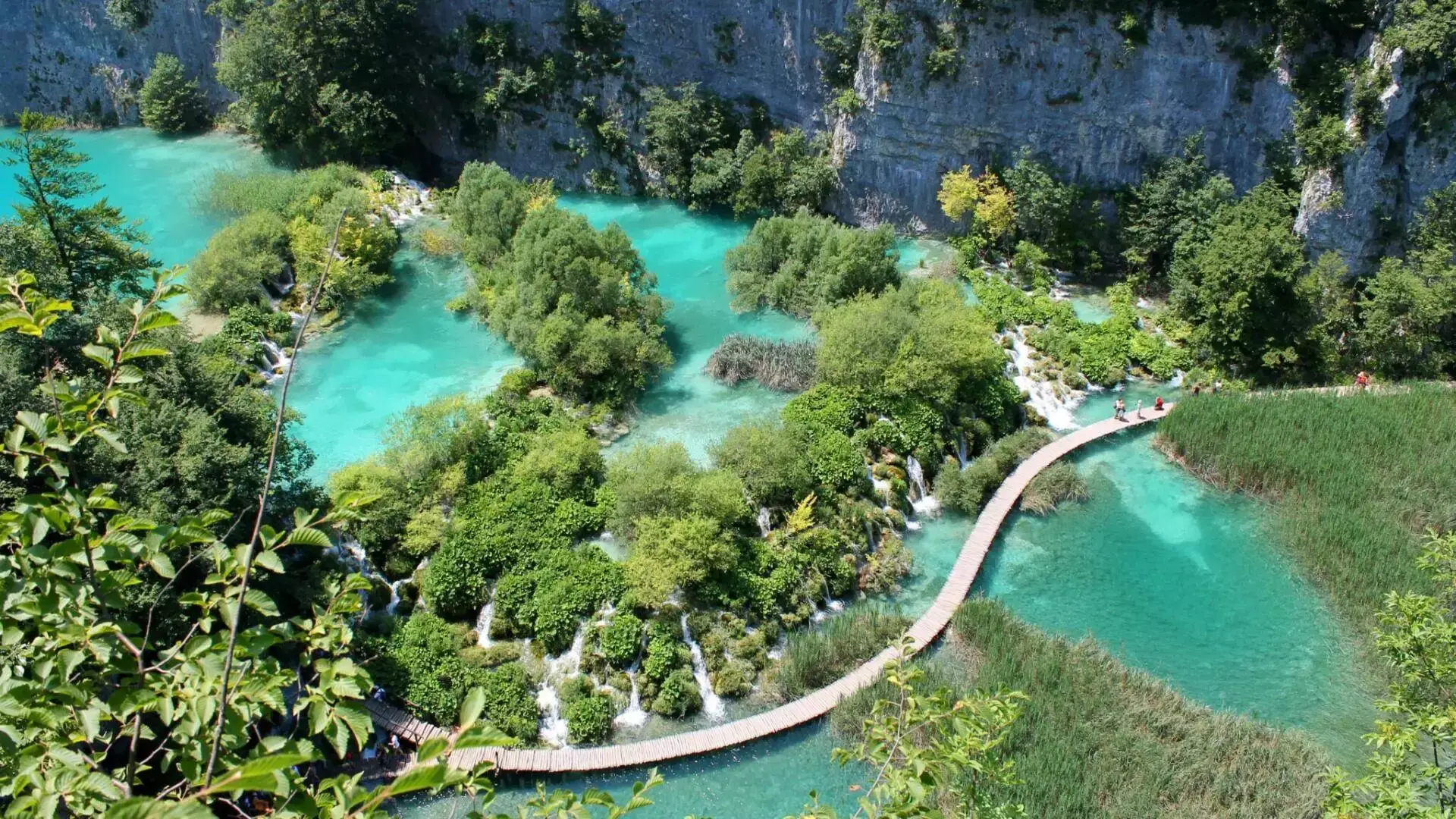 The Plitvice Lakes have so many different hues that will completely spellbind you. There is a whole ecosystem made up of several organisms, minerals, and seasons in the lakes.
Visitors can explore walking trails around the park, which feature spectacular waterfalls, gorges, rivers, caves, and unique flora and fauna. In addition, Plitvice Lakes National Park also offers many activities like hiking, swimming, rafting, kayaking, canoeing, etc.
It takes two to eight hours to explore the whole Plitvice Lakes National Park on your own boat, which means you can make this a day trip from either Zadar or Zagreb easily. The nation gets a million visitors yearly!
2. Mljet National Park
Mljet National Park is located on a small island off Croatia's coast in the Adriatic Sea. A huge chunk of the Dalmatian coast and the island is protected and preserved as one of the national parks in Croatia.
Mljet National Park, like most of the Mediterranean islands, is bathed in stories, myths, and fables.
According to the park's official website, the history of this place dates back way before Christ, at least two millenniums. The Ardiael tribe used to live here, calling themselves Illyrians.
The medieval era of Mljet belonged to the Benedictines and the Republic of Ragusa. And the 19th century of Mljet was spent under Napoleon and Austro-Hungary. Greek mythology is also said to have some links to this island.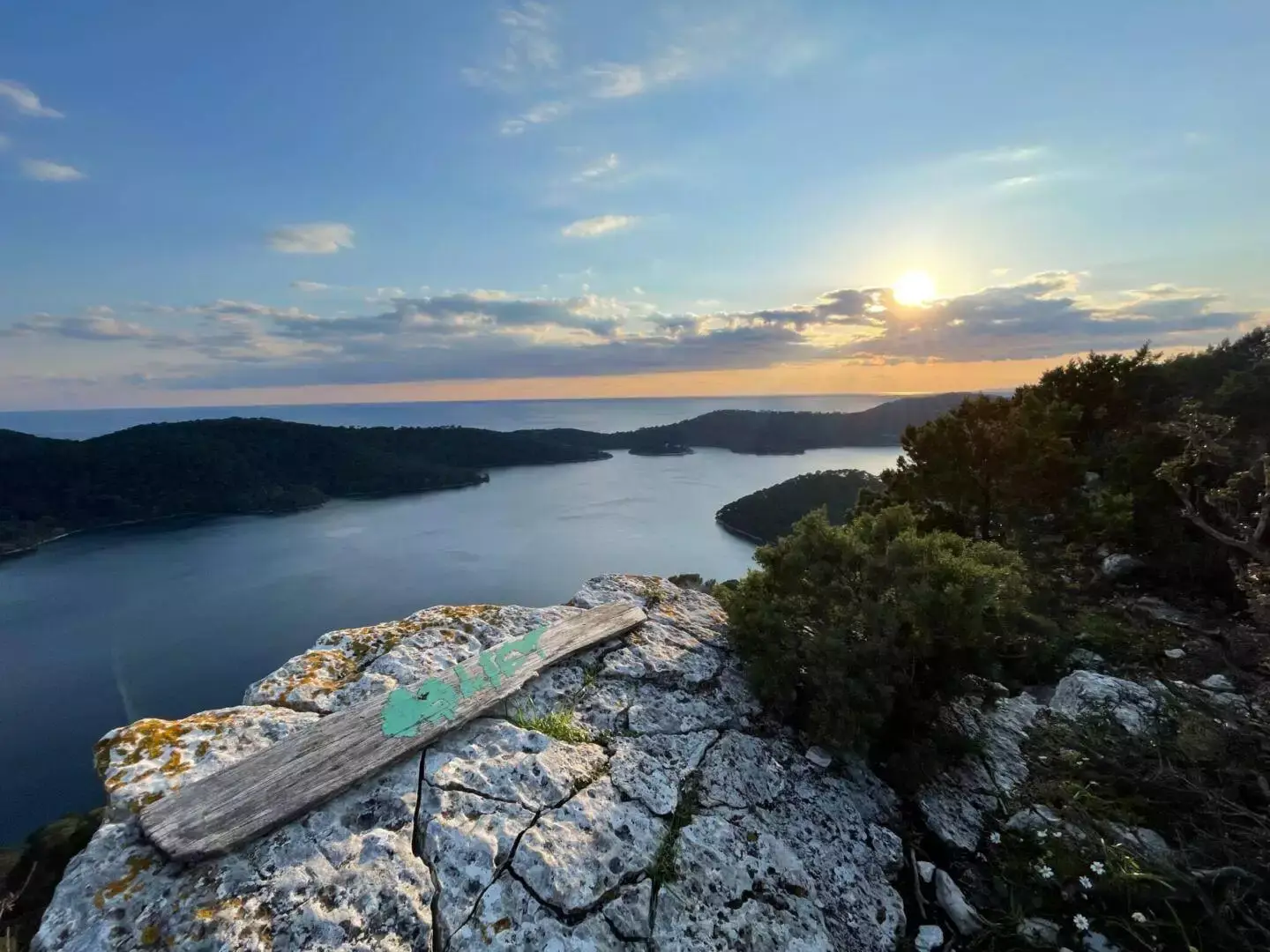 The park was established in 1960 as a special nature reserve because of its unique ecosystem composed of pine trees, oak forests and over 40 species of birds
. One of the island's main attractions or highlights is Veliko Jezero or "big lake" – one of two saltwater lakes within Mljet National Park which makes it perfect for swimming or boating under the hot sun during a day trip in the summer months.
You can also go hire bikes or take long walks along the shoreline to enjoy breathtaking views over the open sea towards Italy on a clear day.
You can enjoy day trips during summertime from Makarska, Dubrovnik, Peljesac Peninsula, and Karcula via daily ferries.
3. Krka National Park
Krka National Park covers 109 square kilometres along the Krka River that runs past central Croatia, just north of Šibenik. Within its borders, the park features two picturesque waterfalls – Skradinski Buk and Roski Slap – as well as 7 beautiful lakes and dozens of stunning canyons and gorges.
The protected area also contains countless historical sites, including several archaeological rock formations and remains from Illyrian tribes and medieval churches.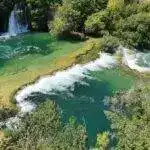 The highlight of any visit to Krka National Park is undoubtedly the beautiful waterfalls, where visitors can admire breathtaking views of nature in action.
Skradinski Buk is particularly famous for its cascading tiers and limestone formations; visitors can explore on foot or even take a dip in one of the crystal-clear swimming holes.
Roski Slap, on the other hand, offers visitors a unique view: situated directly underneath it are old mills powered by the rushing waters from the falls.
You can go bird-watching for some rare birds, hiking through some of Europe's most gorgeous countryside trails, boat riding and kayaking downriver rapids, or cycling around different landmarks in search of a perfect photo opportunity!
There's even horseback riding if you want to take a break from all the adventure activities – which might come in handy considering that some areas inside the park require permits before exploring them.
4. Paklenica National Park
Situated in the ranges of Velebit mountains in northern Croatia, Paklenica National Park is known for its stunning views, diverse terrain and vast array of outdoor activities, making itself one of the most visited national parks in Croatia.
This remarkable destination covers an impressive 95 square kilometres and includes two canyons – Velika and Mala Paklenica.
You can spend your days walking along one of the many hiking trails that traverse through lush forests or a delightful trekking up towering cliffsides for breathtaking panoramas.
Experienced climbers can also challenge themselves on one of over 800 rock climbing routes spread throughout the area. No matter what activity you choose, you are sure to be awe-struck by the dramatic scenery, exotic animals like brown bears, and fascinating wildlife that inhabit the region.
It offers several hotels, campgrounds, restaurants and markets where visitors can find all the necessities for a comfortable stay.
5. Kornati National Park
One of the most picturesque national parks in Croatia, Kornati National Park is made up of a breathtaking archipelago that consists of 140 islands and 89 reefs.
Not only does this national park have remarkable natural beauty, but it also offers a wide variety of activities that will leave you feeling relaxed and energized.
The Adriatic sea waters provide visitors with the opportunity to take part in activities such as snorkelling, scuba diving, fishing, kayaking, and sailing. However, you need to get a permit for the latter from the national park authorities.
The coral formations along with the diverse range of fish make this destination perfect for both experienced and novice swimmers. You can even see dolphins if you look closely enough!
The islands of Kornati are quite impressive on their own. There are many hiking trails around the park where you can take in the gorgeous views of untouched nature all around you. You may even come across an ancient olive tree or two!
The archipelago has various viewpoints from which to admire its beauty, including cliffs and rocks covered with lush greenery and crystal-clear blue water below them.
Another great activity offered at Kornati National Park is bird watching. The park's abundant wildlife includes over 200 different species of birds including bee-eaters, hawks, warblers, and even some rare species such as lesser kestrels and black kites!
With plenty of nooks and crannies to explore among the cliffs and islands, you won't be disappointed when searching for these birds here.
6. Risnjak National Park
One of the least-known national parks in Croatia, Risnjak National Park is one of the country's most beautiful natural areas, offering spectacular scenery, lush vegetation and abundant wildlife.
The park is situated in the Gorski Kotar region in the northwest part of Croatia and extends over the borders of Croatia and Slovenia.
Risnjak National Park has a total area of about 52 square kilometres (20 square miles), with breathtaking views of the Dinaric Alps as its backdrop.
The park is home to an amazing array of flora and fauna, including lynx, wolf, brown bear, chamois and roe deer. The varied landscapes within the park are home to a diverse array of plant life, from deciduous forests to sub-alpine meadows.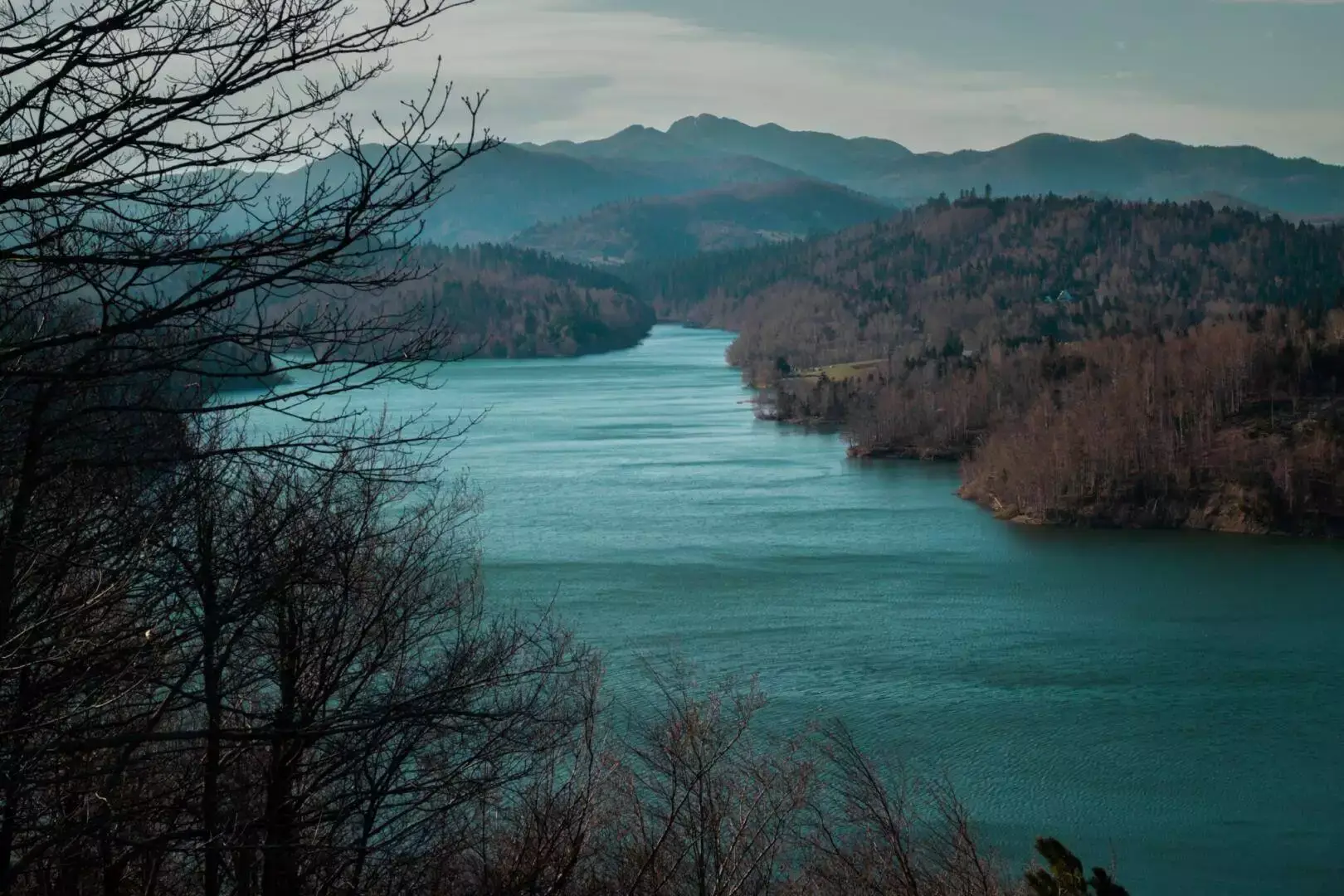 The park also features some fantastic hiking trails which wind through the dense woods and alpine valleys.
Visitors can explore Risnjak by following the Nature Trail which takes you through different types of habitats and to some stunning viewpoints. Along the way, you will have an opportunity to observe many rare plants, animals and bird species in their natural environment.
One activity that Risnjak has that other national parks don't is fly fishing. If you're looking for something a bit more adventurous than just walking or birdwatching, then Risnjak National Park offers activities such as horse riding, cycling or kayaking.
You can even take part in nighttime tours where you can explore mysterious caves located inside the park!
7. Brijuni National Park
Located on the northern Adriatic Sea coast, the Brijuni National Park is a 14-island archipelago, and one of the popular national parks in Croatia, that consists of two main islands, Veliki Brijun and Mali Brijun.
The national park has an abundance of lush greenery, rocky coves and stunning beaches with crystal-clear water.
World War II Yugoslavian leader, Tito, called this place his home for quite some time.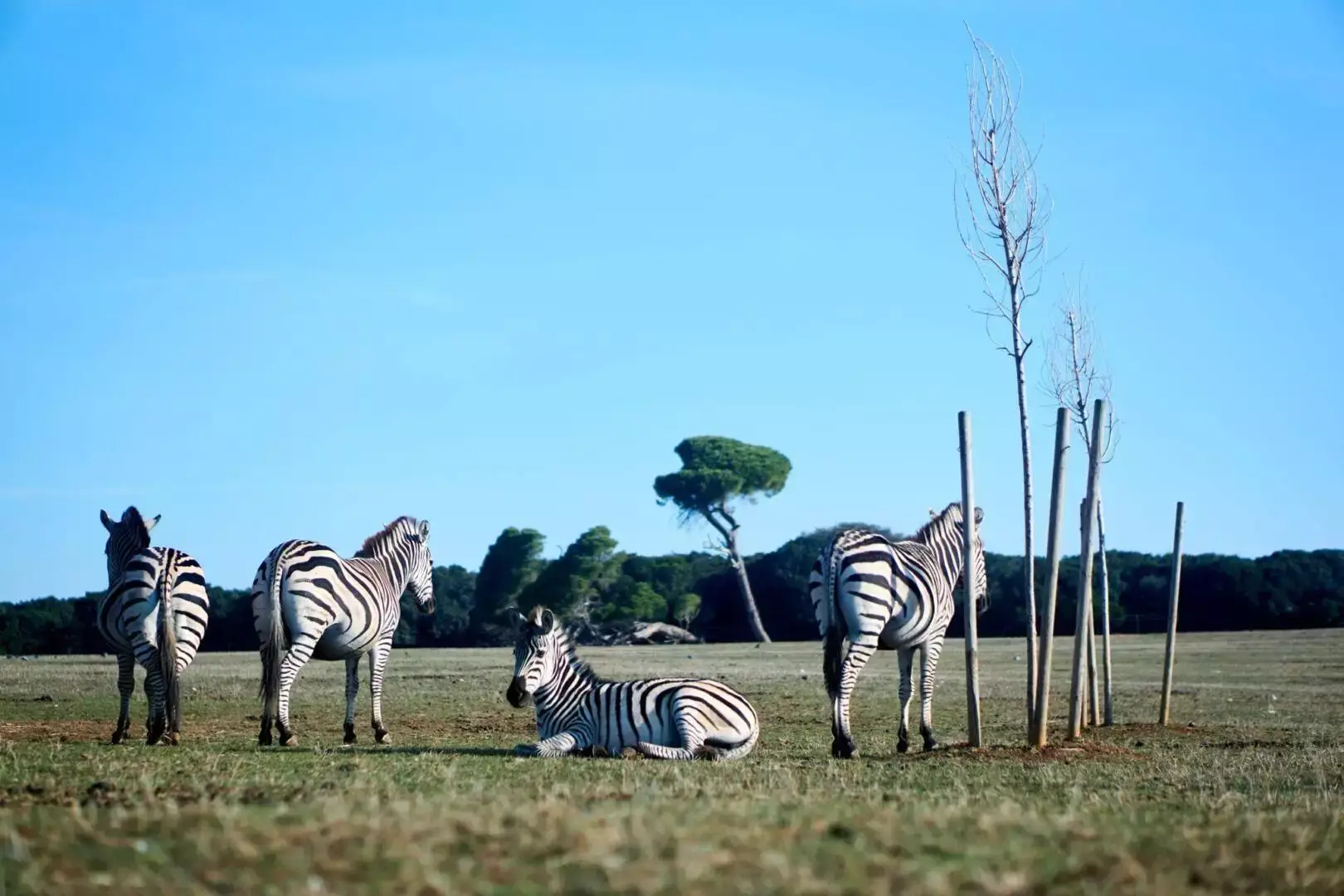 The park is also home to some amazing wildlife – there are hundreds of different species of birds, lizards, zebras, wild cats and other animals living within its borders.
Brijuni National Park isn't just about relaxation though; it also has plenty of cultural attractions too. There are numerous historical sites located within its boundaries – including ancient ruins, churches and fortifications – so it's perfect for anyone interested in history or archaeology.
The museum inside Veliki Brijun also houses several interesting collections showcasing life on the island during past centuries.
8. Sjeverni Velebit National Park
Known as Northern Velebit National Park in English, it is one of the most outdoorsy national parks in Croatia, which was bestowed national park status in 1967. You can choose from various routes that range from easy to challenging levels.
The unique terrain and variety of natural attractions will make your journey even more interesting. With a variety of options available, you are sure to find the perfect hike for your ability level and interests.
Northern Velebit National Park is also home to a wide array of wildlife including lynxes, wolves, chamois and wild boars among others. These animals live peacefully among visitors and you can catch glimpses of them in their natural habitat during your travels throughout the park.
Birdwatchers will be delighted by the multitude of species living in this park, especially around Mt Ucka which serves as an ideal location for nesting birds.
In addition to hiking and observing wildlife, Northern Velebit National Park also offers plenty of activities such as biking and rock climbing. There are numerous trails dedicated just for mountain biking so you can explore nature at your own pace while having some fun in the process.
And if you're looking for a thrill-seeking experience, then rock climbing may be exactly what you need! Numerous walls around Zavratnica Cave provide an excellent opportunity to practice your skills under expert supervision before tackling more challenging terrains like Paklenica Canyon or Rudan Mountain's Slick Wall—two very popular spots among rock climbers!
Final Note
When planning your trip to National Parks in Croatia, make sure you take into account all safety measures such as getting informed about local weather conditions before starting out on any trail or climbing activity.
Also, be sure to wear appropriate clothing and bring enough water with you as it's easy to become dehydrated due to higher temperatures on some summer days in Croatia! So go ahead and enjoy a fantastic trip to Croatia!