The internet and global market have reduced distances between countries. The need to communicate with each other has forced people to learn new languages. But many foreign languages are hard to understand. Learning a new language demands clear goals, determination, consistency, and motivation.
Danish is a language that belongs to the Indo-European language group. It has a close resemblance to English. But, the pronunciation of Danish is unique.
Continue to read on and discover the six unique ways to learn Danish quickly.
1. Why Learn Danish?
There are approximately 5.6 million Danish speakers worldwide. It's the native language of Denmark. Meanwhile, Danish is widely spoken in Greenland, Sweden, Germany, and Norway.
Danish is a North Germanic Language. It is a stricter language than Scandinavian languages like Swedish and Norwegian. It has unique pronunciation elements, such as the stød, that can change the meaning of words.
Danish contains many alphabets. These are not similar to the English alphabet. Additionally, other factors make it challenging to learn.
Learning Danish will benefit people looking forward to working in Danish-speaking countries. With knowledge of Danish, you can grab these opportunities will be more grabable.
Further, it would be best to learn Danish at the beginner level. This will help you understand the Danish speakers and explain yourself to them. It will also be helpful if you are merely travelling to these countries. So, learning a new language will bring more opportunities for you.
2. Six Best Ways to Learn Danish
There are many ways to learn a language. But what's important is to enjoy what you do.
You must use the best learning methods to make your journey successful and exciting. Following are the ways to make your language learning incredible and successful.
2.1. Enroll in a Danish Language Course in Language School or Bootcamps
Enrolling in a Danish language course or boot camp will help you maintain a routine. Attending regular classes is one of the best options with different benefits. Firstly, you will interact with other classmates who have little or no proficiency in the language.
Secondly, Danish can be learned through various courses offered by higher education institutions in Denmark and through online classes on multiple sites. These online and in-person courses can help you understand the culture, expand your network, and boost your career.
Enrolling in institutions or boot camps provides an appropriate learning environment to immerse yourself in the Danish language and culture.
2.2. Use Language Learning Apps
Nowadays, language-learning apps are like true friends to people who practice self-learning. These apps help you progress your language skills effectively at the place and time of your choice. You can also enjoy translating phrases into a different language using this app. 
This will help you learn a language faster. Moreover, with a learning app, you can quickly grasp daily conversation phrases. The more you use these apps, the better you will be.
However, it may not be easy to start learning through these apps. But they can be helpful during your journey to learn Danish. Many language learning apps are available on the internet. It's better to get an app specifically for learning Danish.
2.3. Danish Podcasts
Listening to podcasts is an excellent way to learn a language effectively. The Danish podcasts will include news, cultural words, politics, etc. This can help you improve your vocabulary rapidly. Also, listening to podcasts is an effective way to learn and improve your vocabulary.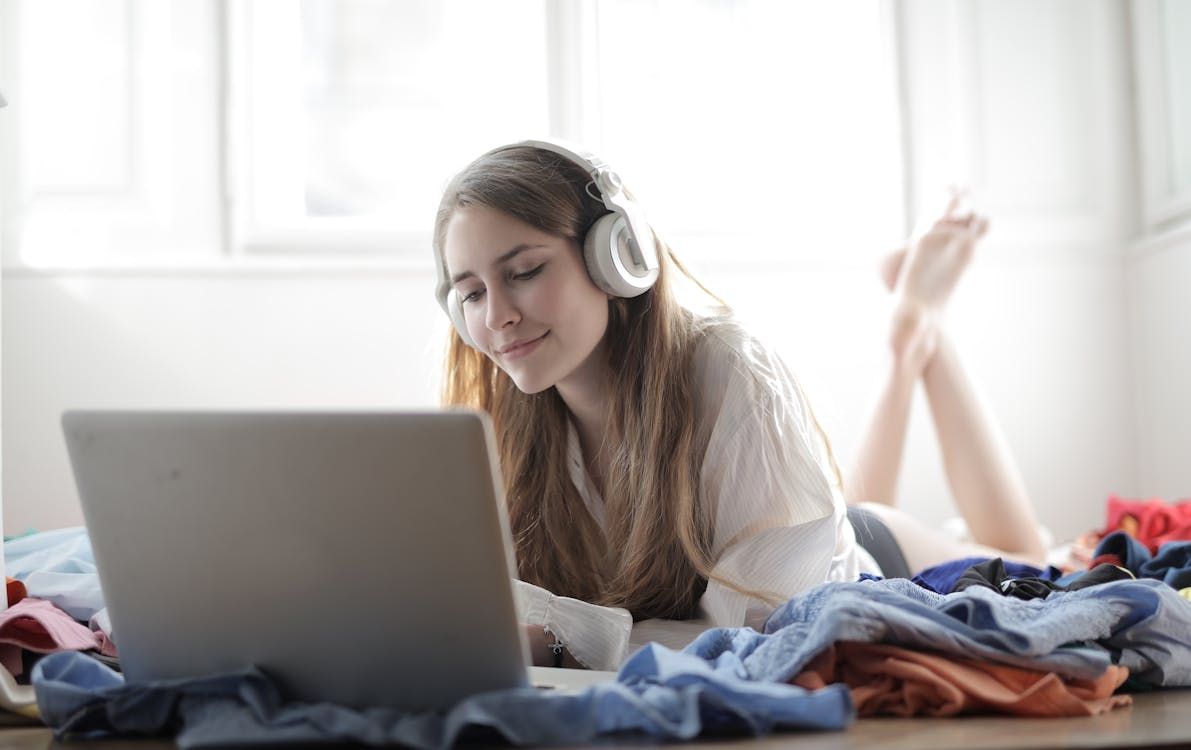 There is no fixed slang in podcasts. Different podcasts of Danish will provide you with another course and experience every time. Additionally, you can listen to these whenever you are free, travelling, or having lunch. 
2.4. Read Danish News Everyday
Most people lack interest in reading the news, even if it is in their language. But,  it is one of the best ways to improve your reading skills and vocabulary. Read Danish news to upgrade your tongue in politics, environment, education, or sports. 
Observing the similarities in sentences will help you understand grammar and sentence building. Also, this will help you stay updated about the country and language you are learning.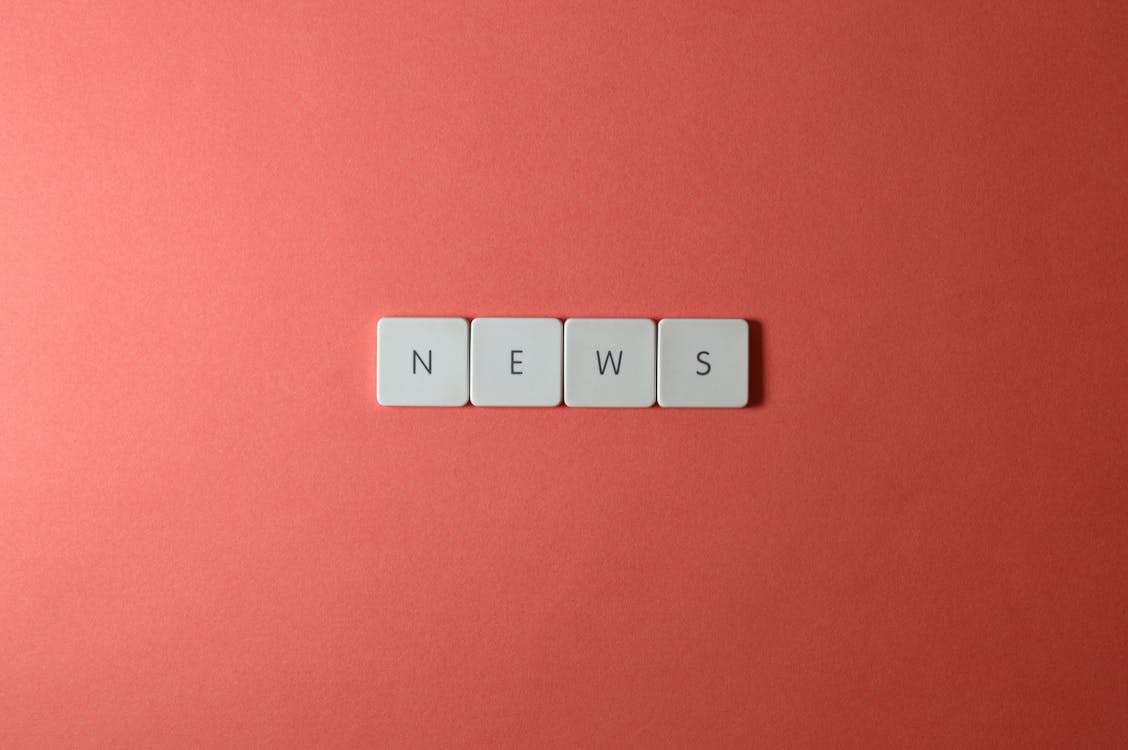 It's not easy to ask meanings or what's going on around you to other people every time. Also, many native speakers don't bother telling you many things about the region. Gradually, you will have to learn everything by yourself.
So, going through the Danish news daily is one of the best ways to improve your Danish.
2.5. Talk with Native Speakers
You can talk with native speakers when they are already surrounding you. Talking to native speakers is one of the best ways to upgrade your language proficiency.
Additionally, there are chatting apps on which you can connect with native language speakers.
2.6. Danish Pronunciation
Danish pronunciation makes Danish hard to learn. This is because Danes tend to say shorter phrases and sentences than in the written form. This may create chaos for a beginner.
Therefore, you may get professional proficiency but not a native accent. Understanding the concept of a native Danish accent is difficult. To overcome this shortcoming, focusing on grammar and vocabulary is essential, as well as listening to native speakers; practising speaking and getting corrections from native speakers is necessary.
Proficiency and accent will come naturally once you become familiar with Danish.
3. How to Learn Danish Effectively?
You can learn Danish in various ways depending on your choice and comfort. Now, let us discover how to learn Danish effectively. Learning a language and effective learning have very minor differences.
Learning Danish effectively will help you achieve your goal faster and with sincerity. The following are the steps to learn Danish effectively.
3.1. Make a Danish Study Schedule
An appropriate and sufficient study schedule will help you meet your goals on time. It will assist in organizing a proper learning routine to follow.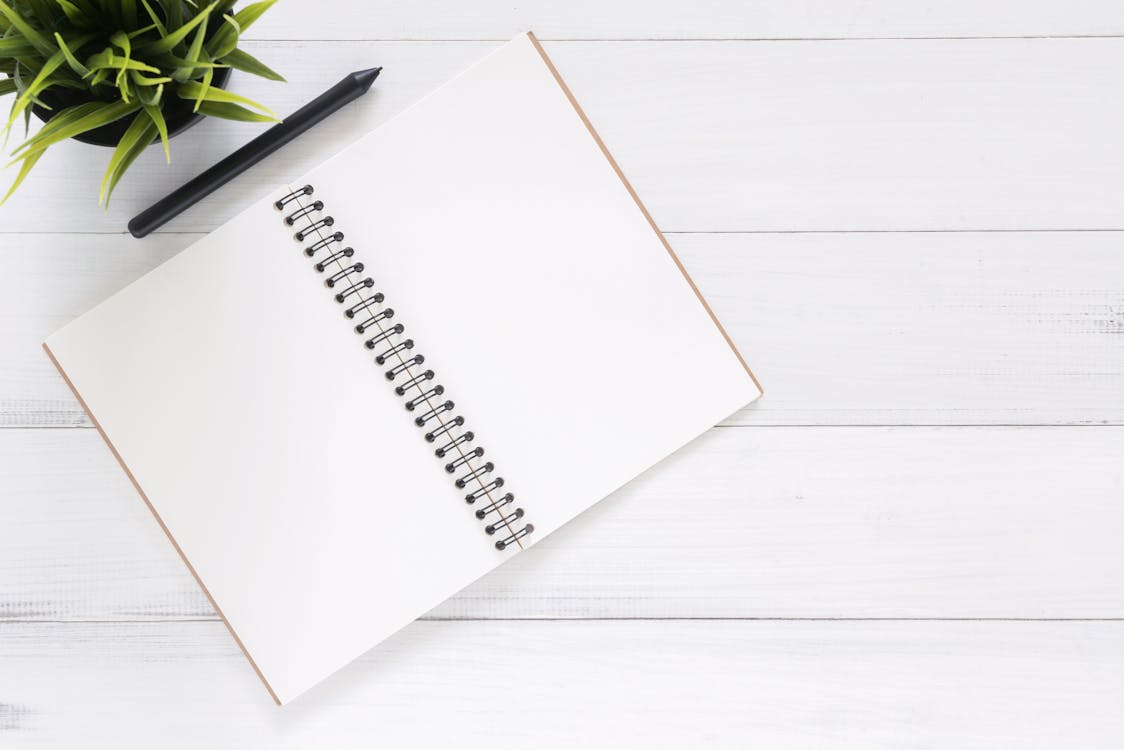 However, you may not have the same time to invest daily. The schedule, however, should force you to spare time for your learning journey every day. This way, you will maintain your consistency.
When you maintain your routine, you will not lose your focus and continuity. It would be best to dedicate consistent and regular time to learning Danish. However, there are times when you may not be able to manage every day. You can adjust your routine accordingly. You may compensate for the lack of time on weekdays and weekends. 
3.2. Follow the Four Pillars to Learn a Language
The four pillars of learning include reading, writing, speaking, and listening. As a native speaker of your language, you know how fluent you are in reading, writing, speaking, and listening. To become fluent in any other foreign language, you must be proficient in these four pillars.
There are various methods to learn Danish. You can use language learning apps, take online courses, read Danish books, watch Danish TV shows and use the spaced repetition technique. It's best to use various resources to understand the language completely.
Secondly, start writing.  You can start with small sentences, but follow the grammar rules. Try to use new words to improve your vocabulary. 
You may then progress to conversations. Conversations have each type of sentence and comprehension sometimes.
Try to speak is the next step. Telling a good Danish is a testimony to your success in learning the language. It would be best if you started chatting with correct pronunciation to avoid the inclusion of your accent in the language.
You can also start by making small conversations with yourself and replying. Everybody won't have a Danish listener around them. To improve your confidence, try speaking in a mirror for practice. It will help you maintain eye contact with yourself and boost your confidence.
3.3. Indulge Yourself in Danish
The most effective but unrealistic way to learn Danish is to Fly to Denmark. But this may not be feasible. To avoid this, here are the techniques to help you create a Danish environment around yourself.
Listening to Danish music is a fascinating and mesmerizing way to learn Danish. More appropriately, listen to the songs with Danish subtitles. It will help you hear, listen, and recognize the new Danish words.

Watch Danish movies and series. However, you won't get them in the beginning. Over time, you will start to get the expressions and words.

Watch Danish YouTube videos. There are many videos on YouTube. Find the best activities of your interest. Then, start watching them every day.

Also, you can take the Danish tutorials available on YouTube.

Learn about Danish culture, food, cities, etc.
3.4. Build Your Danish Dictionary
Build your dictionary, but not an alphabetical one. To improve your vocabulary, learning words of each category is essential. When discussing fundamentals, start with learning about animals, birds, festivals, relatives, etc.
It would be best if you learned the names of things which are of regular use. Understanding the terms of seasons, months, and days will upgrade your basic vocabulary. Making a dictionary of these words will be helpful when you try to memorize these words.
These words are not something you can understand and apply in one go. You will have to memorize the terms of each of these things. Try adding 20-25 words of each category. These words should be the most used in these categories.
Below are the different categories from which you can find words for general use.
Firstly, the name of the human relations like mother, father, brother, sister, friend, uncle, etc.

Animal names like cow, cat, dog, horse, lion, etc., are often used.

Name of the Fruits, such as apple, mango, kiwi, banana, etc.

Vegetable's Name.

Secondly, the name of the different colours.

Furniture names.

Gadgets names like mobile phone, computer, gaming, etc.

Sport's name.

Next, the name of the festivals, traditions, and rituals.

Further, names of the birds, reptiles, aquatic animals, plants, trees, etc.

Name of the seasons, days, months, planets, and so on.

Moreover, don't forget about the numerical counts.

Additionally, include the names of the bathroom, kitchen, and house accessories.

Basic things like cities and accessories in gardens and parks must also be added.
There are endless things to learn when it comes to upgrading your vocabulary.
3.5. Make Notes of Conversations
There are many Danish conversation videos available on YouTube. Watching these videos is one of the best ways to learn conversation sentences. However, you cannot constantly monitor the videos to memorize them.
Sometimes, writing these conversations down in your notes can be more helpful. Making notes is an excellent way to memorize anything. When you make notes by writing sentences on paper, you will eventually observe the order of these sentences.
In addition, observing grammar and recognizing familiar words is a necessary process. Also, these notes will help you find anything easily as a record of your practice. Meanwhile, it's not always easy to find the exact video after a long time on the internet.
So, writing the important things down will be a helpful strategy.
3.6. Practice Regularly
Practising is the most crucial phase of all. If you don't practice regularly, you may lose your learning skills with time. It would be best if you always had a schedule for practising. 
So, give 10-20 minutes to practice from your regular Danish study schedule. It would be best if you rehearsed everything as much as possible. Also, it's not something that must have a place and time.
Thinking of previously learned words and sentences is also a kind of practice. Your brain will get an idea and a suitable vocabulary before speaking. So, even thinking of the terms and grammar is also an effective learning method.
4. In The End
You can infer from the article that learning Danish is not as difficult a task as it may seem. It, however, requires dedication and time to learn Danish.
Danish is a North Germanic language which is originated from the Old Norse. Along with Denmark, it is also the official language of the Faroe Islands and Greenland.
The Danish language contains 29 alphabets. It is also a part of the Indo-European language family. However, the Danish slang sounds different from English. The accent includes a thrusting sound.
Further, it also follows a strange number system. Learning counting in Danish can be a real struggle. There are many irregular pronunciations as you move forward from 1-20, 21-49, and 50 onwards.
These ways include online mediums, offline mediums, and self-learning. Each method has its advantages and shortcomings. Moreover, many factors will affect your learning.
So, it would be best to stay consistent, invest enough time, maintain regularity, and practice a lot. Practice is the key to success. The more you practice, the earlier you will learn.