Brampton is one of the fastest-growing cities in Ontario, Canada. It is an established community with good schools, transportation, restaurants, shopping, and outdoor activities.
This multicultural city is renowned for its culinary delights. Brampton is an ideal place to eat both for variety and convenience. The city is filled with many hidden gems where visitors can get a taste of the best food. People can get a taste of authentic international cuisines along with flavorful local dishes.
For the people living in Brampton, after reading this article they will not be searching for places to eat in Brampton or top restaurants in Brampton. Here, everything about the best food places near me and the best food near me in Brampton will be covered.
Best Food In Brampton
The food scene in Brampton is very diverse and ever-evolving. Brampton is the best place that offers a wide variety of vegetarian and gluten-free options. And this list makes it easy to find food spots near me or the best restaurants in Brampton.
Brampton has many amazing restaurants that will satiate the taste buds of tourists as well as locals with their scrumptious dishes and delicious food. Here you can enjoy a variety of foods  The downtown is filled with food entrepreneurs serving delightful food in small settings.
Let us explore some of the best fast food restaurants around me in Brampton through our well-curated list-:
1. Gladiator Burger
Gladiator Burger opened in 2018 near Queen St., with the sole aim of providing customers with the best burgers and steak sandwiches in Brampton.
Fast food like burgers and sandwiches are made from the highest quality fresh ingredients to give the customers a reason to come back again and again with family and friends.
Gladiator Burger is renowned for its juicy hand-crafted beef and chicken burgers and steak sandwiches that are not frozen, prepared daily in the house along with delicious sides and milkshakes.
A few must-try items here are Gladiator Burger (with beef patties, bacon, cheddar cheese, caramelized onion, tomatoes, pickles, and aioli), My Lady chicken burger(with grilled buttermilk chicken tenders, cheese, tomatoes, and lettuce), Veggie Armour Portabello (with cheese stuffed mushroom, onion, tomato, peppers, guacamole, chipotle, and much more), Revolution Steak Sandwich(with steak, onion, mushroom, cheese, tomato, pickle, chipotle aioli), sides and shakes.
2. Toshi Sushi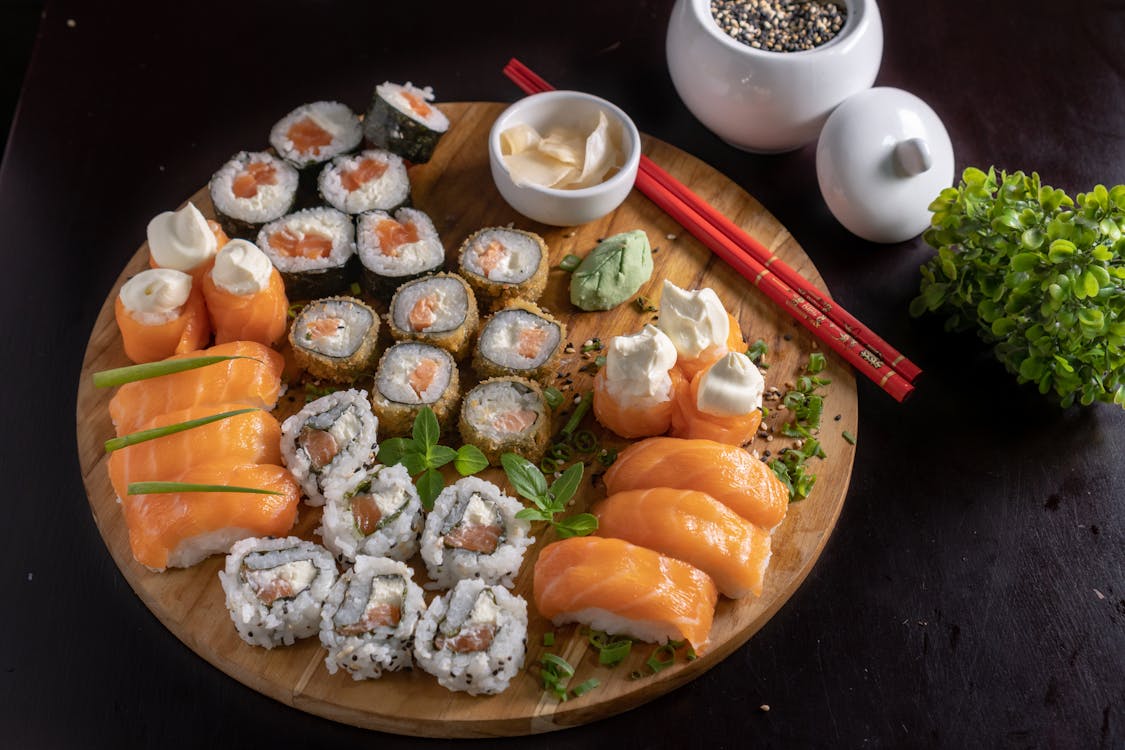 This is the only traditional Japanese-owned family restaurant in Brampton, one of the best buffet restaurants famous for its homestyle teriyaki and sushi.
The restaurant is known for the best Japanese cuisine. Toshi Sushi has many options in roll sushi like California Roll(crabstick, cucumber, avocado, masago), Salmon Skin Roll, and Philadelphia Roll(cream cheese roll wrapped with smoked salmon and wasabi sauce).
Teriyaki in Toshi's is served with customers' choice of meat, rice, and fresh mixed stir-fried vegetables, topped with the restaurant's signature teriyaki sauce.
The restaurant is a must-visit for the best sushi and teriyaki in Brampton.
3. Rick's Good Eats
Rick Matharu is the owner of Rick's Good Eats and is a chef de cuisine and media personality. He has also won the prestigious' Recipe to Riches' competition.
The restaurant serves home-style Punjabi Canadian cuisine with a fusion twist. The dishes are made from the best and freshest ingredients in small batches.
Apart from various ambrosial dishes served here Rick's awesome Samosas with tomato sauce are a must-try item. The restaurant serves Tandoori jerk samosa ,Butter chicken samosa, Ras malai cheesecake samosas, and Channa samosas.
The Samosa is a light and flaky signature pastry that is in the shape of a triangle and filled with creative stuffings like chicken, pulses, and whipped cardamom cheesecake and is drool-worthy.
4. Onyxx Sports Bar And Grill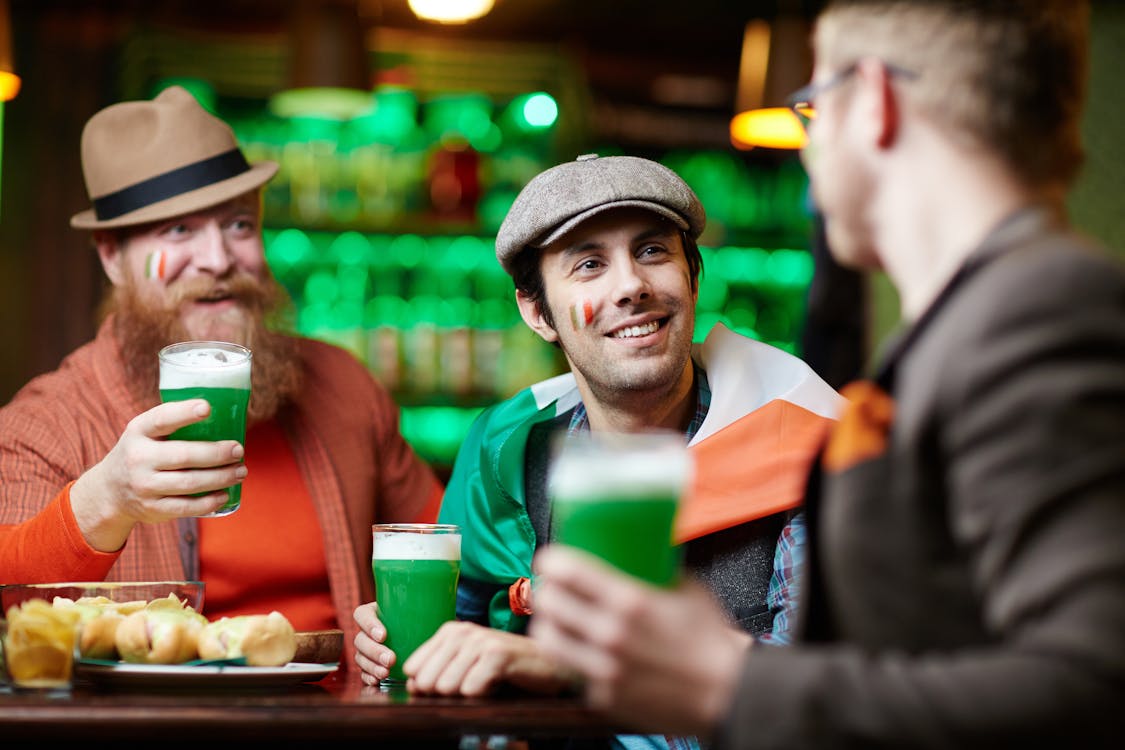 Onyxx Sports Bar And Grill is a sports bar located in Brampton, Ontario. The guests can enjoy their food and drinks in a unique sports-driven, stadium-like atmosphere. This place is a combo of bar snacks.
The bar is famous for its amazing and delicious grilled Chicken Wings which are baked or fried in the customer's favorite sauces like chipotle bbq, honey garlic jerk, etc.
The restaurant also has many varieties of burgers, and sandwiches and also includes vegan choices for customers.
The place is a must-visit for sports enthusiasts.
5. MacaronZ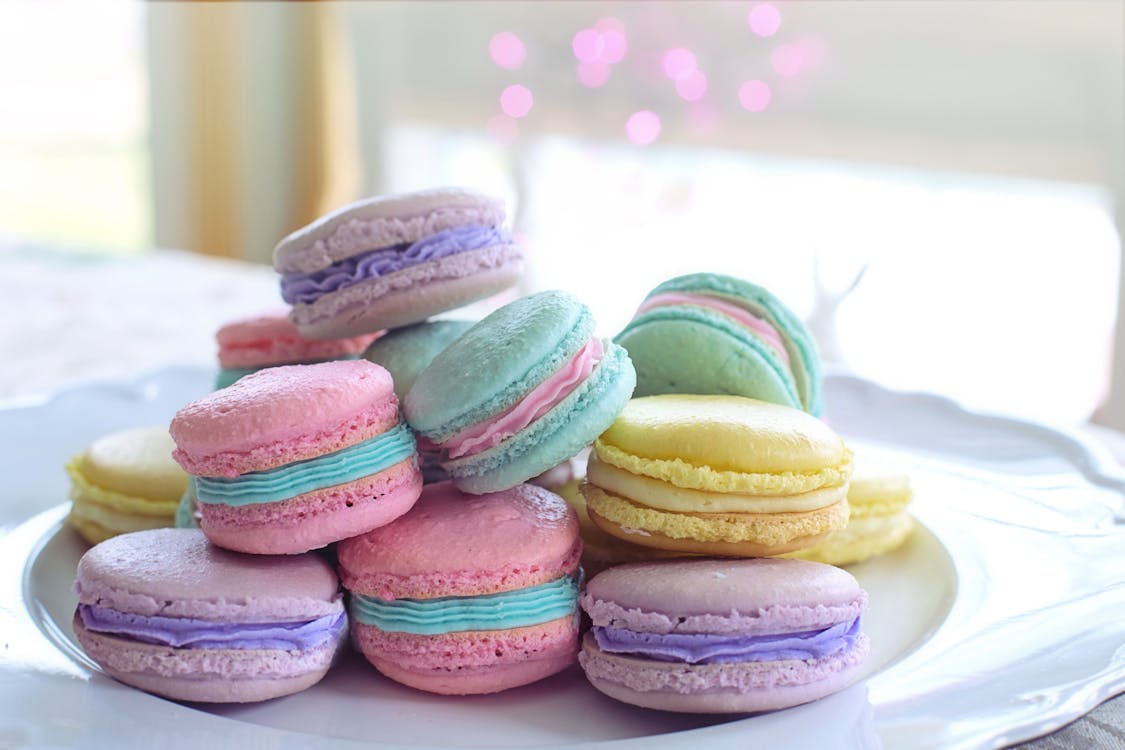 MacaronZ was established in 2011 and is the first French Macaron Boutique in the historic downtown Brampton.
This pastry and dessert shop has more than forty varieties of French macaron. The desserts are made from a generations-old secret recipe with lots of love and passion that is also reflected in its delightful taste.
Some must-try macarons are Pistachio macaron(made with pistachio buttercream, chocolate ganache center, and sprinkled with pistachio crumbles and white chocolate), Caramel macaron(with coffee caramel filling), Blueberry cheesecake flavor macaron, Oreo macaron and other nine signature varieties.
The shop also experiments with new flavors and textures and every month creates four new flavors for its customers.
MacaronZ is one shop where visitors can get the best food if they are looking for macarons and desserts.
6. Village Of India Sweets
Village Of India was set up in 1999 and is one of the true vegetarian restaurants in Brampton. The restaurant serves authentic Punjabi dishes with Canadian flavors.
The restaurant is a must-visit if one is looking for Indian cuisine or vegetarian stuff.
Some ambrosial dishes available here are Amritsari kulcha plate, Dahi Bhalla, Chaat papri, Veg Biryani, and many other Indian breads and dishes.
All the dishes and sweets are freshly made and the customers can be completely assured of the highest quality standard.
7. Freshly Thai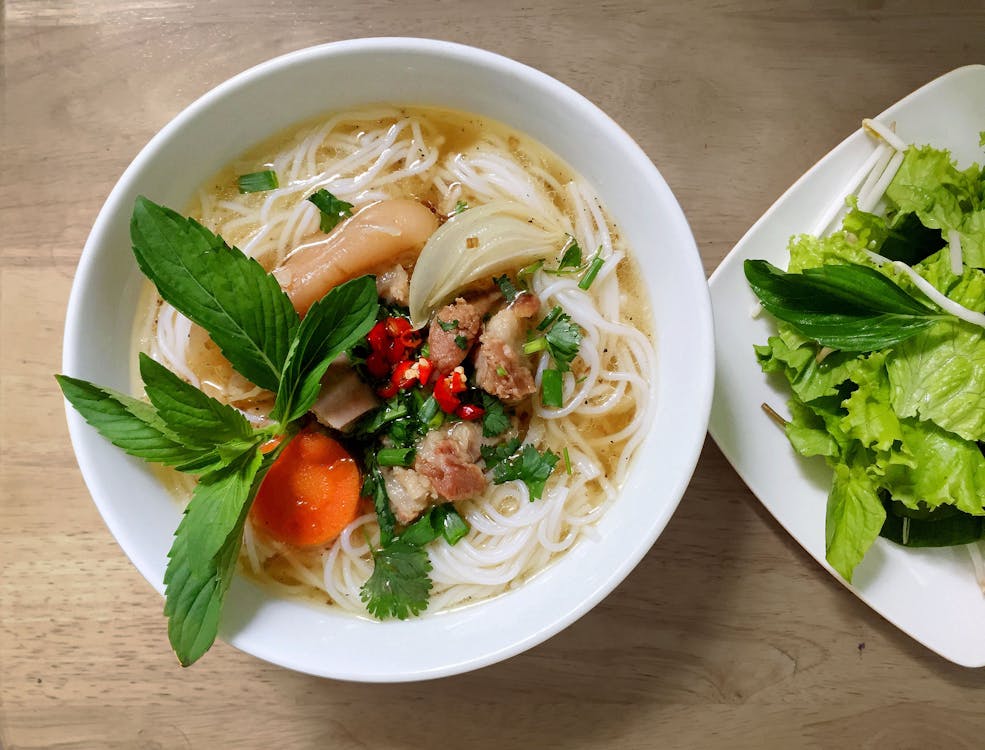 Freshly Thai was established in 2010 in downtown Brampton and specializes in authentic Thai cuisine. The restaurant is known for its awesome flavors and taste.
The Thai herbs and the unique cooking style that appeals to all five taste buds make this a unique place to eat. Customers can customize the dishes according to their taste buds without compromising on the taste.
Freshly Thai provides vegan-friendly and gluten-free food. Their famous dish is Pad See Ew(which is made of eggs, carrots, rice noodles, proteins, and soy sauce), Red Curry (made of carrot, bell pepper, basil leaves, and red curry paste in coconut milk), Freshly Thai Cashew(made of roasted cashew nut, onion, garlic, protein stir-fried in Thai sauce).
The restaurant has many options for lunch and dinner and is a must-visit while in Brampton.
8. Khalsa Pizza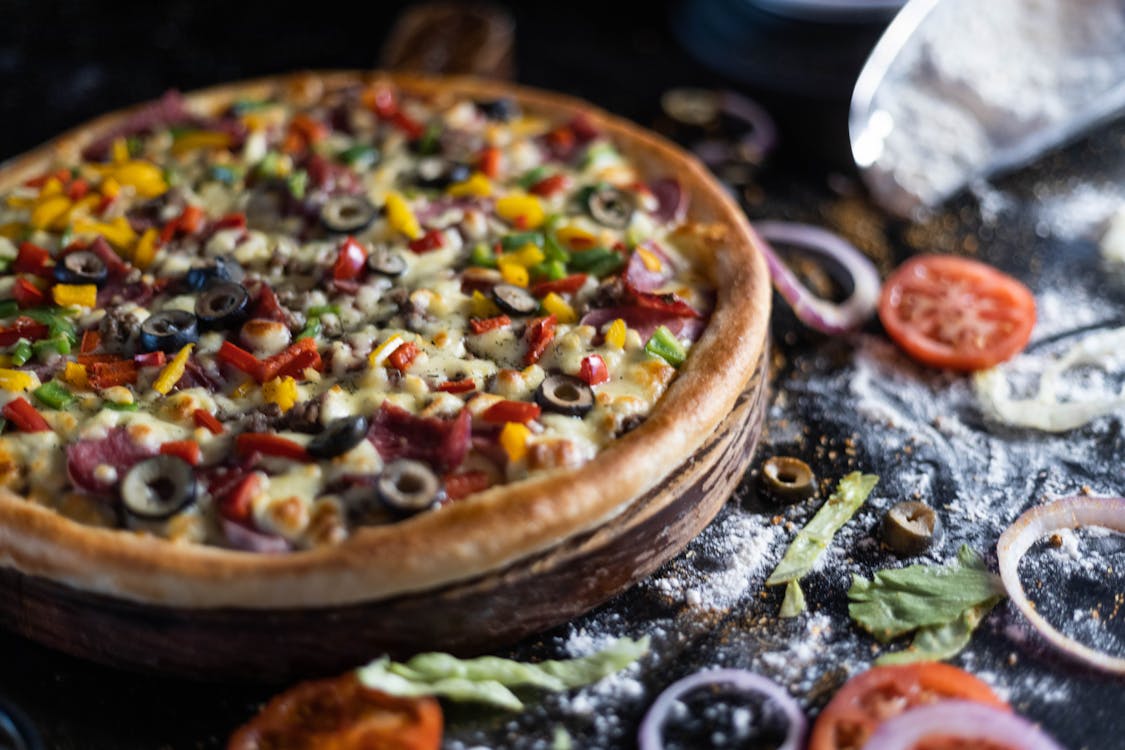 Khalsa Pizza is a pure vegetarian pizzeria, founded in 2008 and offers a variety of choices to vegans, vegetarians, and health-conscious people.
Vegetarians can find the best food here without compromising the taste. Customers can build their pizza with toppings of their choice which is amazing and its taste fails italian restaurant taste.
Some ambrosial items from their menu are The Big K Burger( with homemade vegan patty, tomato, lettuce, and bun) served with fries and drinks, and The KP Noodle Burger(made with homemade vegan patty, noodle, lettuce, and onion).
All the ingredients used are fresh and of high quality. The place is a must-visit for vegan people as they can satiate their hunger with a wide variety of delicious choices.
9. Jamie's Cracked Corn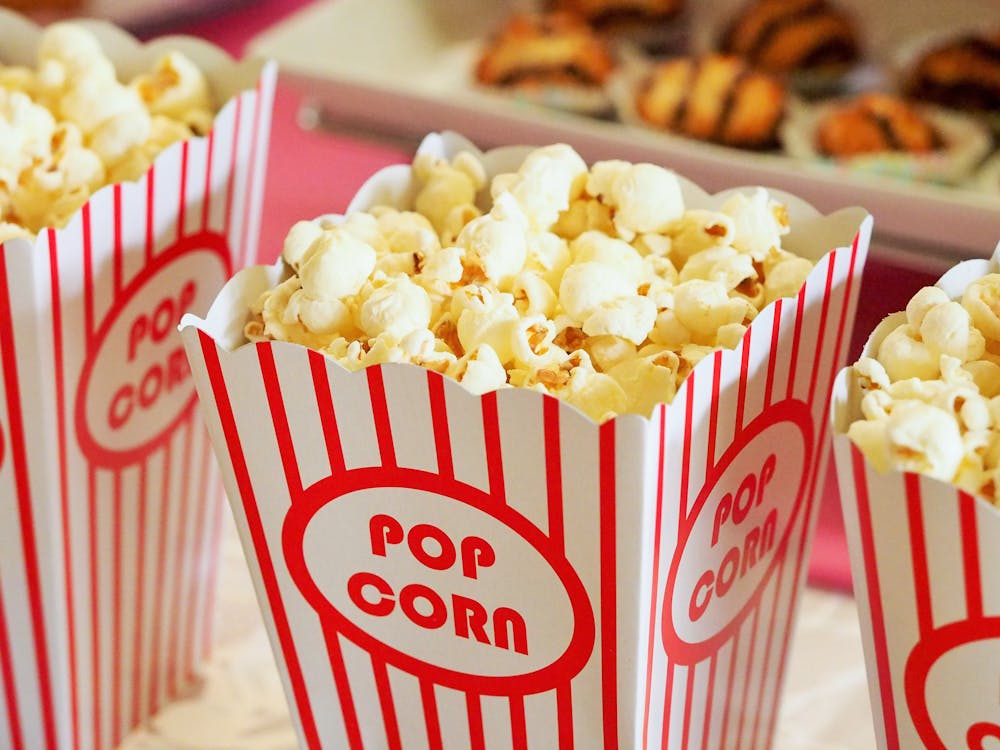 This is a family-owned small business in Brampton and specializes in the best and most healthy kettle corn and gourmet popcorn which are nut-free and gluten-free.
There is a wide variety to choose from on one's taste and preference like Famous sweet and salty kettle corn, Caramel Popcorn, Cotton candy gourmet kettle corn, maple kettle corn, and many other options.
A very popular place for the best food in the snacks category and is loved by the locals as well as visitors.
10. Holy Shakes
This popular dessert shop is renowned for its creamy milkshakes in over 100 flavors, smoothies, cakes, cheesecakes, waffles, pancakes, and freak shakes that are tasty and delightful.
These gourmet flavored milkshakes are served in glass bottles and also include dairy-free options.
People can customize their milkshakes and have a choice of choosing the type of milk, ice cream, and topping according to their preference.
Some amazing must-try milkshakes are Strawberry shake, Tiramisu shake, Kit kat shake, Chocolate caramel, and many more.
The brownie, waffles, and cakes available here are very delicious like the Rasmalai waffle, Brownie delight waffle, cinnamon-dusted churros, Belgium chocolate cupcake, and many more.
Final Words
The city of Brampton is a paradise for food lovers with a wide variety of food options for everyone. The city is filled with many eateries and restaurants where visitors can get a taste of the best dishes. You don't need to search brampton buffet restaurants after reading this post.
The food scene here reflects the impact of the taste and culture of immigrant communities settled in Brampton. That's why lots of searches have done on foods near me in Brampton or eating places near me in Brampton. Many local food businesses support the community here. Brampton a very cosmopolitan city in Canada is a must-visit by all the food lovers of the world. Best food in Brampton is a must-discover subject for all tourists and residents.
Hope your search for the best place to eat near me or dinner near me in Brampton is not get wasted and you find the right place to enjoy dining.