Vaughan is the fastest growing city in Canada comprising of a prosperous and vibrant community with world-class amenities. It has been named Canada's best shopping city numerous times.
Tourists coming to the city either for business or recreation make a round of Golf their top priority. The Golf Courses in Vaughan are world-class and have many amazing options for avid golfers.
12 Amazing Golf Courses In Vaughan
The city of Vaughan has much great public and private golf courses to keep any golfer busy.
These golf courses in Vaughan are the perfect way to spend a day away from the hustle-bustle of the city in the lap of nature.
Here is a list of some spectacular Golf courses in Vaughan that offer a scenic and peaceful golf experience-:
Copper Creek Golf Club
This is one of Canada's best public golf courses in Vaughan and ranks among the top 50 all golf courses in the country.
The golf course is set in the picturesque Humber River Valley and creates superior golf tournaments, with amazing venues, breathtaking views, and divine culinary excellence.
This is a beautifully designed 18-hole public golf course with lots of fairways, elevations, and magnificent views of Vaughan.
This is an open-designed golf course with a challenging track along with multiple water and sand obstacles.
The clubhouse here is amazing with very friendly and attentive staff. Their level of professionalism and customer service is unbeatable.
Eagles Nest Golf Club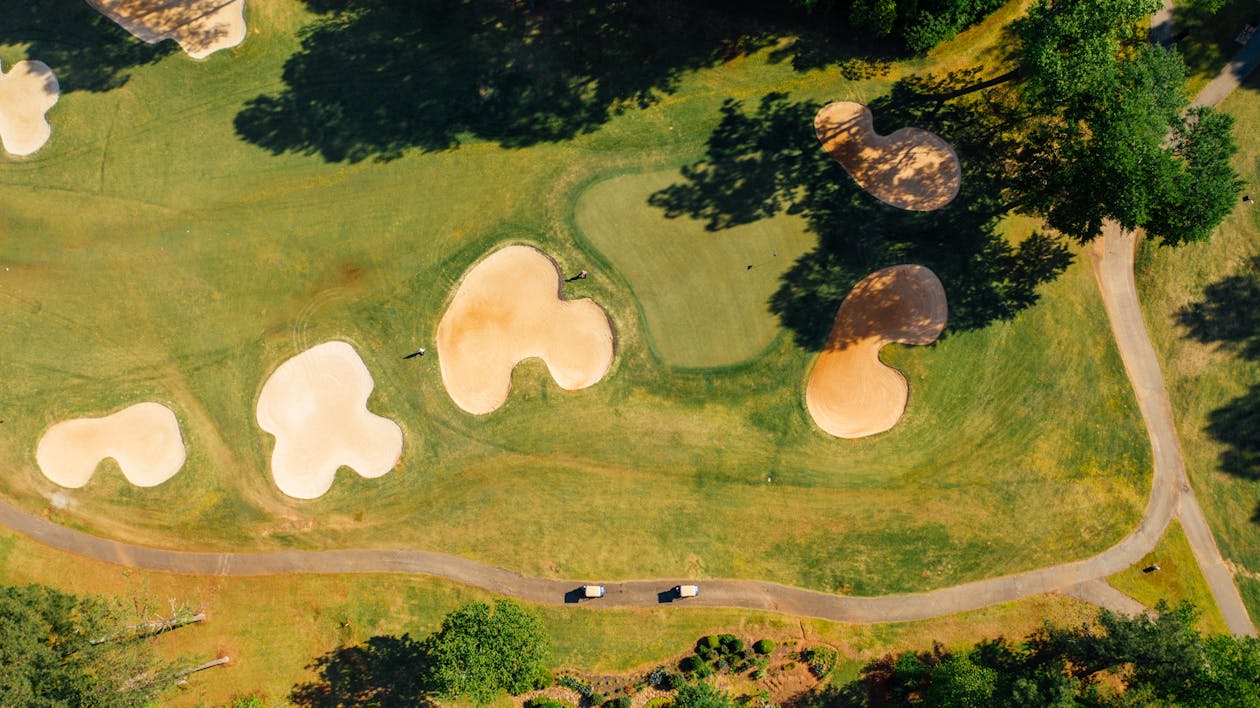 Eagles Nest Golf Club was designed by Canada's premier golf course architect Dough Carrick and opened in 1971 with a spectacular layout and a breathtaking view.
This is one of the exquisite golf courses in Vaughan and is spread over in a converted sand and gravel quarry and is a very challenging course for all levels of golfers.
The golf club has holes with many natural elevation changes, unlike other golf courses that are usually flat and can be tough for casual golfers.
The golf club is surrounded by tall Carolina pines, beautiful landscaping, and natural lakes. The abundance of wildlife here makes the game all the more enjoyable and memorable.
Eagles Nest Golf Club apart from being one of the finest golf courses in Vaughan is also renowned for its ambrosial food and beverages at Lago and Jim and Garry's Pub.
The golf course is also the venue for weddings and parties with great ambiance, spectacular views, courteous staff, and delicious food.
King Valley Golf Club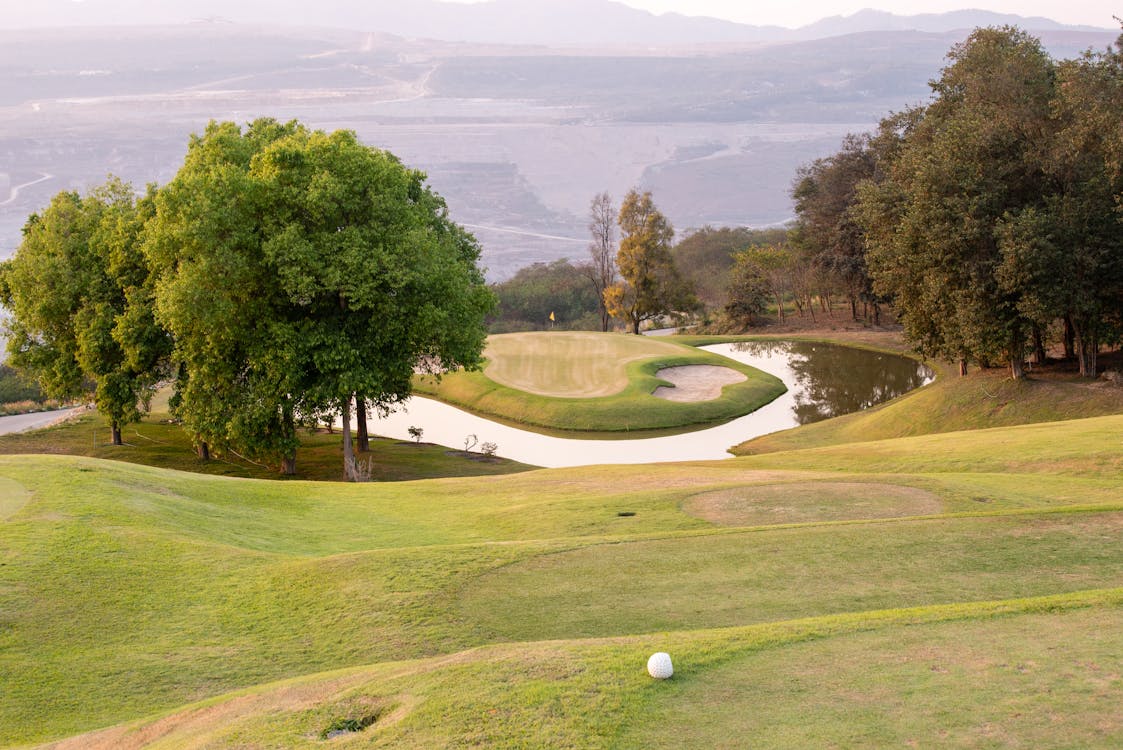 King Valley Golf Club is magnificent, and grand and is a premium golf course in Vaughan that is beautifully routed through forests and tall pine trees, valleys, and ravines of the spectacular King region in Toronto.
King Valley was runner-up in Golf Digest's 1991 list of best new courses in Canada.
This is a beautiful and very well-maintained golf course with greenery everywhere and tree-lined fairways that make playing pleasurable.
This is a perfect spot for golfers who want to enjoy their play in smart and strategically designed challenging holes in the lap of nature.
The Clubhouse here is contemporary and charming and has been the perfect venue for some of the most prestigious parties, grand weddings, and business meetings in this region.
The Country Club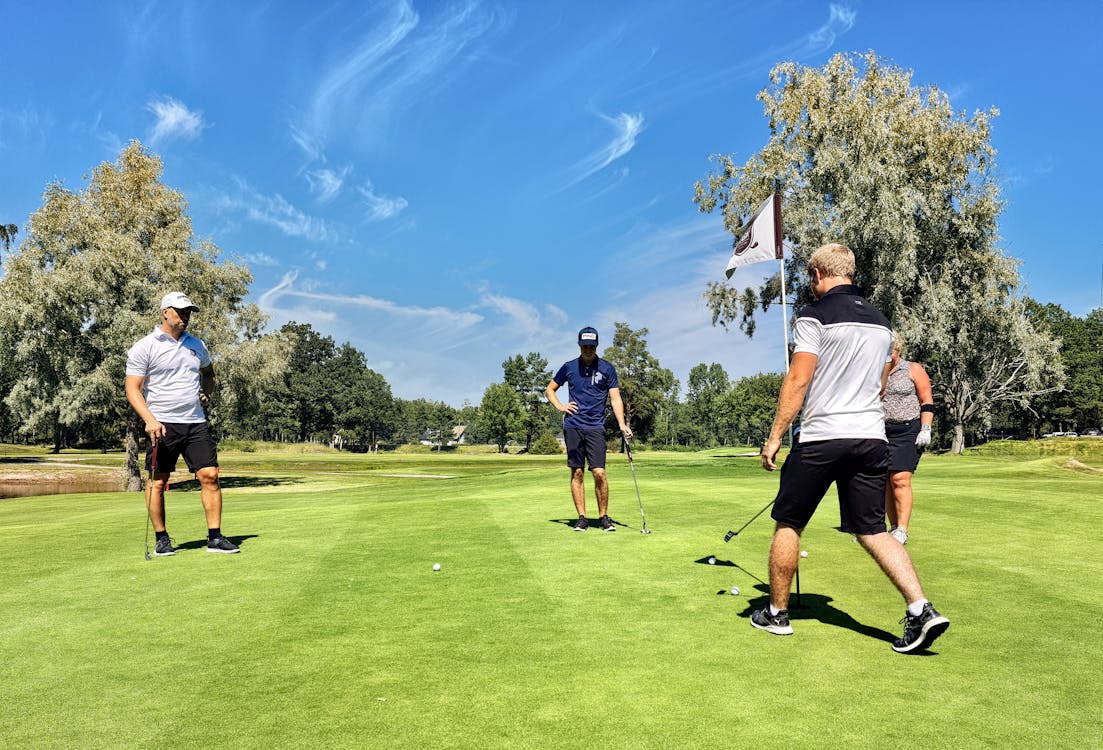 The Country Club located in the rolling hills of the Humber Valley was opened in 1965 and has all the modern amenities that any golfer requires.
The club has East and West 18-hole championship courses designed by renowned architect Howard Watson.
This is one of the classic golf courses in Vaughan with loads of ups, downs, and turns to make it super fun.
The east course provides wonderful views of the countryside along with hills and valleys while the west course is through the woods beside the Humber River. The south course offers nine holes for families and beginners.
The Clubhouse is huge and magnificent with spacious outdoor patios and is used for holding large events. It has meeting rooms along with banquet halls.
Maples Downs Golf And Country Club
Maples Downs opened in 1954 and is one of the most interesting sites for golf in the whole of Canada.
This great 18 holes Private golf club has the right mix of elevation and natural beauty to make the game joyful and interesting as no two holes are of the same kind.
The golf course is spectacular with greenery all around, water features, and surrounding woods.
This is a perfect getaway for the whole family to enjoy and have fun. This place has an activity area, and an outdoor pool for kids to rejoice and enjoy. This place also has tennis courts.
The Clubhouse here is wonderful to give you an amazing dining experience and has very friendly and courteous staff. This is a perfect place for board meetings or corporate retreats.
Thornhill Golf And Country Club
Thornhill Club is Canada's most renowned and historic private golf club located near the heart of Toronto.
The members of the club can enjoy golf throughout the year along with tennis, curling, fitness, yoga, and many more such activities.
The club has flexible membership options to suit everyone's requirements. Only the members are entitled to various facilities and amenities.
This paradise for golfers has 9 hole Valley course and 18 hole Championship course which is a perfect combination.
The club has a team of professionals who guide, instruct and train the golfers in improving their game and is one of the premium golf courses in Vaughan.
Thornhill club provides a delightful culinary experience to its members. The restaurants here use only fresh and organic produce procured from the locals and their farms.
Members of this amazing golf course in Vaughan can satiate their hunger after a great round of golf at Sunflake Grill or The Stanley Thompson Grill.
Bayview Golf And Country Club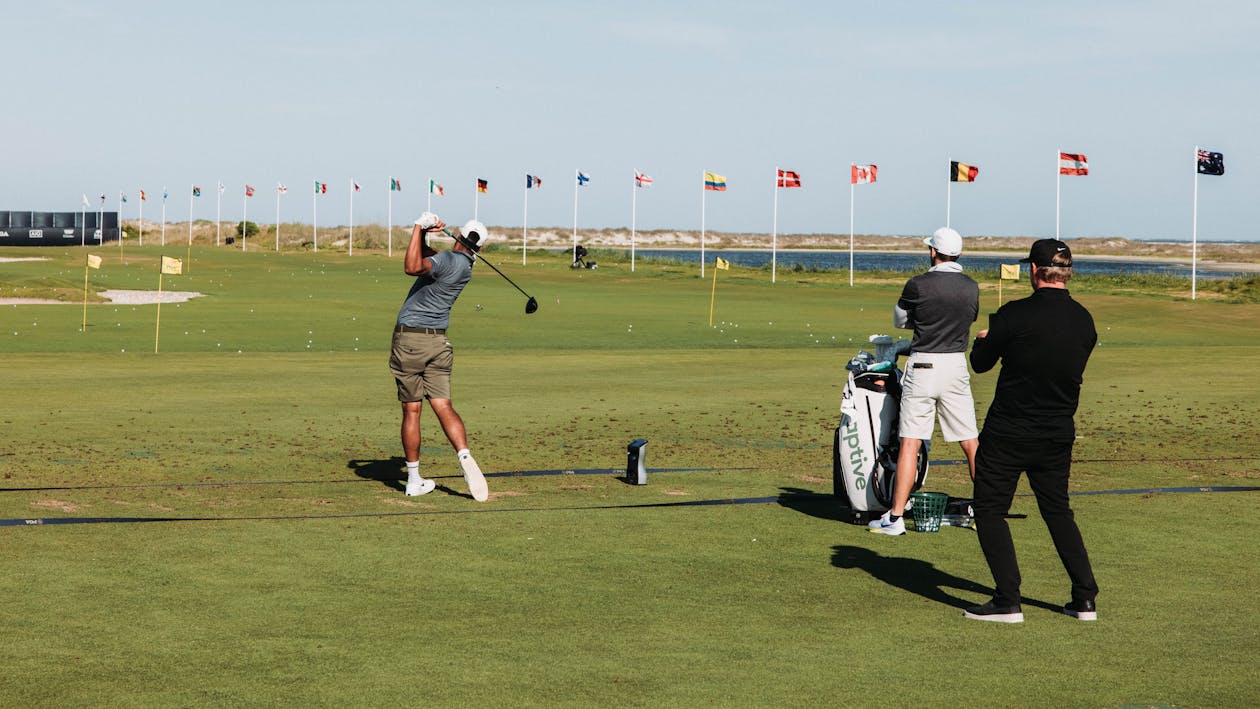 This is a spectacular world-class 18-hole golf course that ranks among Score's magazine top100 golf courses in Canada.
Many professional and amateur championships have been played here during the last fifty years.
Some notable tournaments that have been played here include The 2011 Canadian PGA Women's Championship and the 2013 Ontario Junior Juvenile Championship.
Bayview is one of the many golf courses in Vaughan that offers golf games for all skill levels whether you are a beginner or a professional.
The membership of the club gives the advantage of complimentary access to Bayview's amenities including fitness, tennis, and swimming.
The modern Clubhouse has been the perfect venue for holding various events, award ceremonies, and functions.
Bayview members can choose from four amazing dining options The Grill, Al Fresco Dining, The Oakroom, and Poolside Dining.
Uplands Golf And Ski Club
This year marks the 100th anniversary of Uplands Golf And Ski Club which is a 9-hole golf course in Vaughan that was opened in 1922 and is ideal for events and tournaments.
The skiing facility at the club is amazing with a vertical drop of almost 100 feet and slopes of varying difficulty for both beginners as well as experts.
This is a great place to ace up your golf game, practice your swing or just relax and enjoy this beautiful golf course in the Vaughan area.
The staff here is very competent and friendly and the facilities and amenities available here are top-class.
Uplands offer the golfing public access to holes that were once the playground of rich people of Toronto at a very reasonable price.
St. George's Golf And Country Club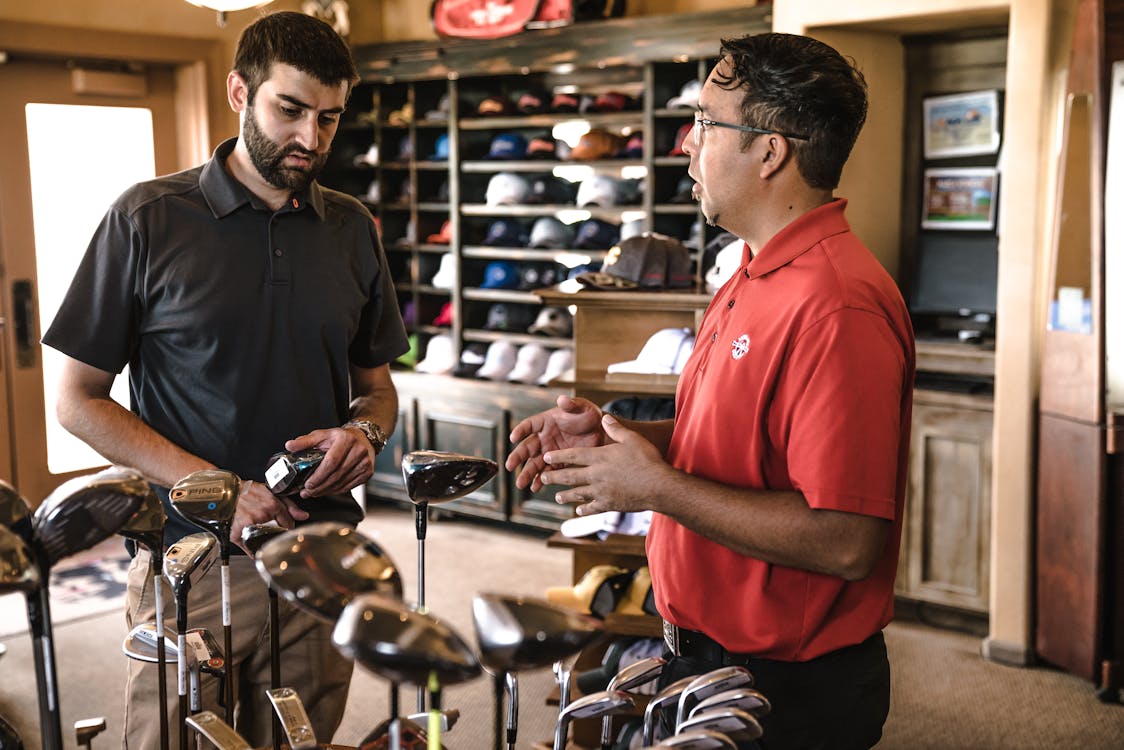 St.George is a premier golf and country club that is nestled in the lap of nature away from the hustle and bustle of the city.
This is ranked amongst the world's finest courses and is designed very beautifully to have stood the test of time.
The course here has winding fairways and splendid four finishing holes along with a classic design to provide challenge and enjoyment.
The professional golfing staff provides proper training using innovative coaching techniques. The latest technology is used to improve the player's game. The Club also has the latest golf equipment and accessories along with a knowledgeable staff to guide you in your purchase.
Summer camps are organized for junior golfers to make golfing fun and enjoyable for them. Every hole is of exceptional golfing character here. The clubhouse here provides exceptional culinary delights to its members along with various facilities.
Carrick Macross Golf Centre
This golf course near Vaughan is a state-of-the-art facility catering to golfing enthusiasts from novice to expert.
Carrick Macross Golf Centre is situated on rolling land with a deep ravine crossing the property providing the golfers with challenging shots.
The course is great for short games and the fee is also very affordable. The Centre also has a driving range along with pushcarts that work very well.
Visitors may also take a stroll in their picturesque park soaking in the natural beauty and relaxing.
The course is all par 3 course and is simple, the greens are perfect with no bald spots, and is a good fun way to start golf.
The course is perfect for beginners and has a very helpful and knowledgeable staff that is there to help at all times.
The club also organizes various events and parties on prior reservations. The driving range here is 340 yards long featuring six target greens and 44 grass tees.
To encourage juniors the Centre has partnered with the Henry Brunton Golf Academy to provide a unique golf campo experience to the junior golfers.
Summit Golf And Country Club
This is a beautifully designed private golf club and is one of the best golf courses in Vaughan which keeps golf at the center of everything.
The golf course provides a stimulating golf experience in a peaceful and tranquil environment where you never get tired of playing.
The club aims at making great private golf affordable to those who love the game and are passionate about this sport and thus keeps its initiation fee low.
Summit is a perfect place for family and friends as it offers a variety of programs and events for everyone in the family to enjoy.
The club encourages the juniors to fall in love with golf through structured practices, and leagues and making them participate in various tournaments.
The club organizes many events throughout the year which include both competitive as well as casual events and there is something for every member to enjoy.
St. Andrew's Valley Golf Club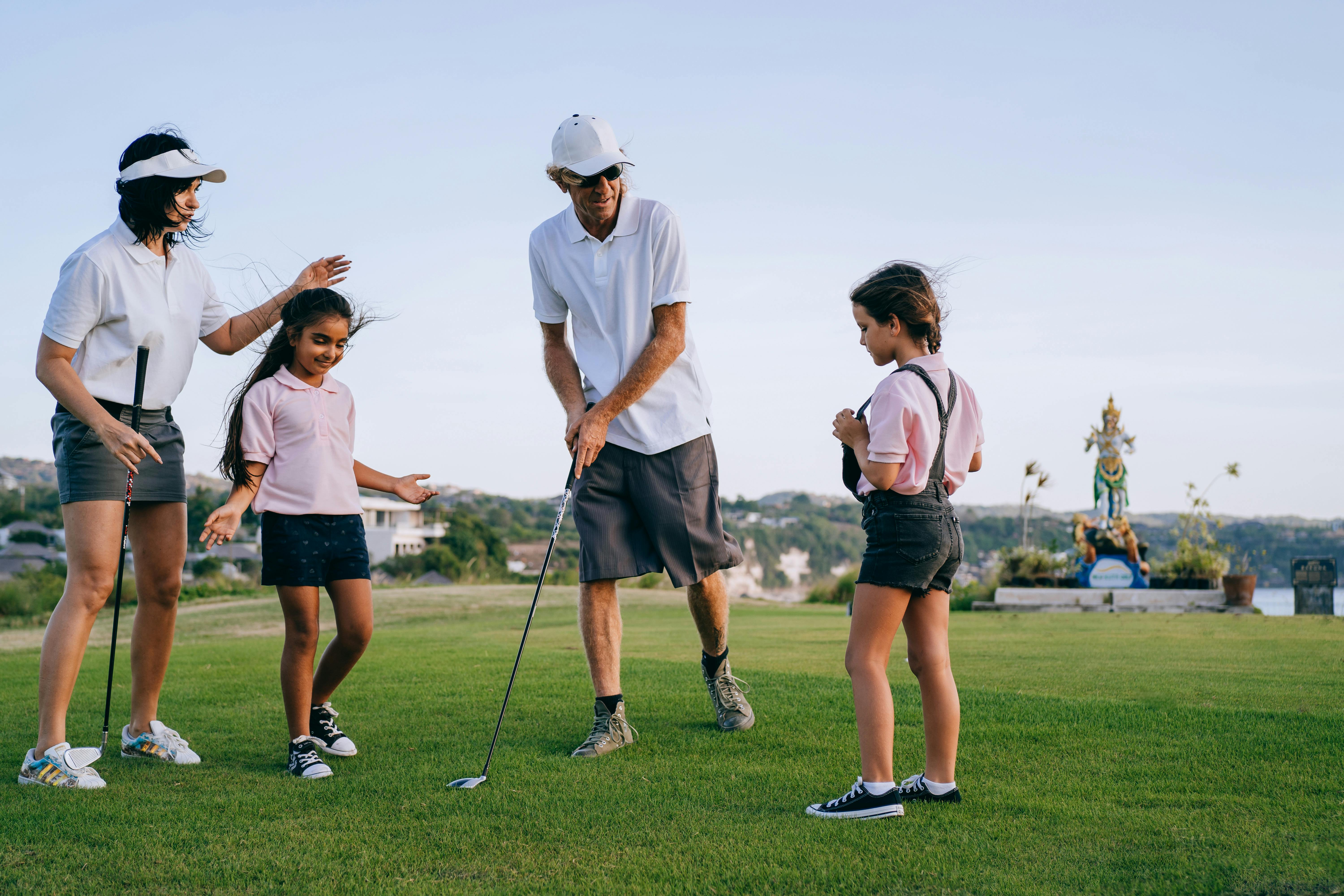 This is one of the highest-rated golf courses in Canada and not far from Vaughan with a mix of challenging and fun courses.
The golf course is a perfect blend of sand, stunning ground shaping, fairways, and water that make it a perfect place to practice golf.
The club also organizes junior camps for the age group of 6-16 where the players are taught and coached to become master players.
The club has an indexed membership system to cater to the need and requirements of everyone.
The club organizes various events and competitions throughout the year. There are various leagues for men, women, seniors, and couples.
St. Andrew's Valley Pro Shop provides all the needs of golf players including equipment, apparel, and accessories for beginners to advanced.
Final Words
The golf courses in Vaughan are very inclusive, community-centered, environment friendly, and provide enjoyment to the whole family.
The city of Vaughan has numerous parks, sports facilities, open spaces, boulevards, playgrounds, and sports fields. The beautiful golf courses in Vaughan are a must-visit by the tourists for fun, enjoyment, and relaxation.
Also read: Best High Schools in Ontario