Surrey is located in British Columbia. It is a sizable metropolis situated close to Vancouver. There are numerous parks and other outdoor attractions in the town.
British Columbia features stunning natural scenery that is perfect for travel. One of Canada's top parks is in the city of Surrey. In Canada and around the world, beautiful parks are well known.
The location provides significant picnic areas that kids can visit. Surrey has outdoor routes. You can find the best picnic spots in Surrey.
Best Picnic Spots in Surrey
Here are a few fantastic parks close to Surrey.
1. Redwood Park
Redwood Park is one of Surrey's most breathtaking natural areas. Established in 1893 park has everything for everyone to enjoy, including a sizable forest of exotic trees, over 5 kilometers of beautiful nature pathways, a playground that is accessible to people in wheelchairs, and various rustic picnic shelters.
Playing is best on the sloped lawn close to the parking lot. The playground and solid picnic tables are open to everyone all year round from dawn until nightfall. The hills are perfect for sledding in the winter.
If you move to the west, you will discover a tranquil grove of tall trees, many unique to surrey. The mature Sierra Redwoods, the tallest tree species in the world, is one of the attractions.
There are four picnic tables in Redwood Park, 3 located south of the playground and 1 located north of the playground. Visitors almost covered picnic tables. One of the adventurous picnic spots in Surrey.
2. Unwin Park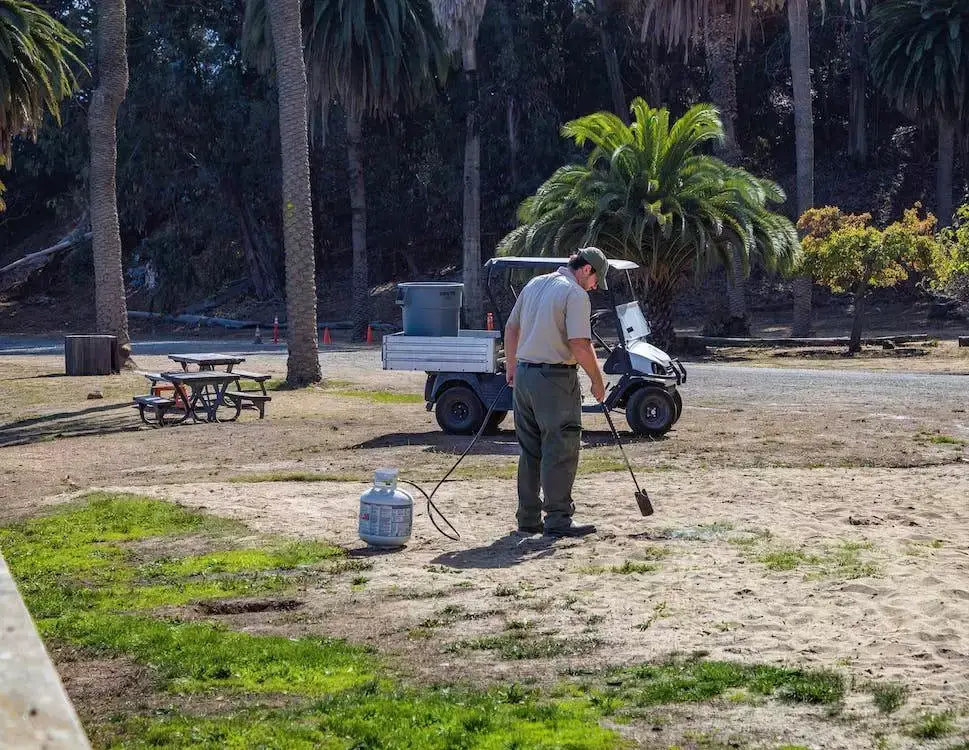 Unwin Park is full of athletic adventures and an incredible garden paradise. Unwin Park has 8 baseball diamonds, 3 soccer fields, and 2 lacrosse fields spread over its 14.5 hectares.
A new water park and a basketball court are located in the park's southern section. Just east of 132 street on 68 Ave, there is parking.
If you are a lover of nature, Unwin Park is the best picnic spot to visit. Because of having so many adventurous things to do children and adults had so much fun to do.
You can have all the adventurers in one place. It is a large community park where you can do so many things. Having a larger area of over 14 hectares, there is something special for the whole members.
This beautiful park has open space and a lovely place for couples seeking nature. The park has baseball diamonds, a batting cage, cricket fields, a dog off-leash area, soccer fields, lacrosse boxes, tennis courts, a basketball court, 3 picnic shelters, Jumpstart Inclusive Playground, a water spray park, and an outdoor pool. Unwin is one of the top picnic spots in Surrey.
3. Hawthorne Rotary Park
Between Guildford and Whalley is where you'll find the water park and sizable playground in Hawthorne Rotary Park.
It's a terrific location for family trips because there are numerous picnic tables and open areas, as well as restrooms and changing facilities.
The park's forests, which are primarily made up of Paper Birch, Red Alder, and Black Cottonwood, are traversed by nature trails.
The breathtaking Hawthorne Gardens are located within the park and offer a range of mature rhododendrons, as well as several walking trails and benches to take in the scenery.
The park has two creeks, a pond, a playground, a picnic area, and nature paths for kids. There are both invasive and native plants and animals in Hawthorne Park's diversified ecosystem.
The park has kid-friendly nature and best place to sit and relax with the family in summer.
A popular park with numerous beautiful lawns, the best picnic spots in Surrey, and unique kid-friendly activities is Hawthorne Rotary Park in Surrey.
Visitors to this city can enjoy a waterpark as well. There is a fenced area in the Hawthorne Rotary Park where guests can run about. The Park offers a lovely and tranquil setting on well-kept grounds.
Visitors have access to the walking trails that are located within the Garden. Hawthorne Rotary Park's wooded backdrop makes it the perfect place for a stroll, some exercise, or just some downtime.
The park has so many beautiful gardens where you can have a soul-refreshing walk. This park is one of the surrey's top parks. And one of the best picnic spots in Surrey.
The park also has hiking trails. Hiking, riding, and fishing are the top activities close to Hawthorne Rotary Park.
The park is an excellent place to go fishing because it is situated along the banks of the Fraser River. The Trans Canada Trail is only one of the many hiking and bike paths nearby. Around the lake, you can enjoy fishing.
4. Bear Creek Park
It is an appealing park because of its distinctive features. This park offers visitors the chance to experience a variety of natural and artistic attractions.
Inside this garden sits the Surrey Art Centre, a significant landmark in the neighborhood. Dogs owners are welcome to bring their canines to Bear Creek and take them there at no charge.
In addition to an outdoor pool and waterpark, a large playground, flower gardens, and the Bear Creek Miniature Railroad, Bear Creek Park is located near the Surrey Arts Centre. This beautiful park is a wonderful picnic spot in Surrey.
Moreover, there are fields for football and soccer, a track for running, a fenced-in area for off-leash dogs, and a skate park.
Nature trails, trim trails, paved walking paths, and outdoor workout equipment for both cardio and strength training are also available.
5. Blackie Spit Park
Blackie spit park was created by the city of South Surrey in 1996. It was named after a settler and is popularly known as a birdwatching site.
The south Surrey Sailing Club, Crescent Beach Swim Club, and Dunsirn Community Gardens are located on Blackie Spit. Blackie Spit, which is in south surrey, features two off-leash dog areas that dogs of all sizes use.
The major area is next to the tennis courts. It is made out of a mixture of grass, gravel, and sand and includes a covered area for rainy weather.
Boundary Bay part of Blackie spit is a provincial wildlife management area. In south surrey, most of the parks are highest rated attractions place.
The park is one of the tourist-attracted picnic spots in Surrey. This park is regarded as the most beautiful park in surrey to visit.
6. Tyne Head Regional Park
Metro Vancouver owns and cares for Tyne head Regional Park. On the banks of the Serpentine headwaters near Guildford, it encompasses 260 hectares of grassland and forest. This park is home to several animals, including owls, hawks, and coyotes.
It is a popular park for cycling, picnics, dog walking, or exploring the upper Serpentine River. There are open fields, a running track, a lake, and wheelchairs that can be used for the handicapped.
Tyne's head has almost every plant imaginable, and it is a quiet and secluded place. Full of greenery, one of the best picnic spots in Surrey.
7. Box Hill
Box hill is a famous destination for families, ramblers, and naturalists. It has so much to give with scenic views and beautiful walks towards the South Downs.
Managed by The National Trust box hill has an outstanding area of surrounding woodland and open chalk downland.
Box hill is a home for various plants and wildlife. An outstanding place for exploring the surrey hills and for a family walk.
It has an indoor café, a small gift shop, and an ample car park. You can visit here for enjoying the picnic.
8. Abinger Hammer
Abinger hammer is a beautiful village halfway between Dorking and Guilford in the Vale of Holmesdale. When the sun will be blazing down you can visit the small stream which is famous among children where you can enjoy the waterside.
Even in the wintertime, the stream is an adventurous place to come for a splash of wellies. Hence, it is one of the best picnic spots in Surrey.
9. Priory Park
Surrey Priory Park is located in Reigate. Reigate in the town Centre is a historic market. This place has a children's play area and for people who love sports have a cricket square, football pitches, and a skatepark. It also has gardens, a pretty lake and woodland, and one of the most amazing picnic spots in Surrey.
For everyone, there is something in this beautiful park. Some of the facilities available are – free entry, a car park, and a pond. It is a lovely picnic spot. The parking lot consists of only 55 vehicles those who come first got the place.
10. Pitt Lake
In Metro Vancouver, Pitt is the second biggest lake and is surrounded by mountains and nature in the north of Pitt Meadows. The famous activity around Pitt is jogging, cycling, hiking, walking, and wildlife viewing.
The surrounding trails are best for hiking. There are the greatest picnic spots in Surrey. At the boat launch parking lot parking is free for the day.
11. North Shore Mountains
Vancouver, Canada is surrounded by a mountain range known as the North Shores Mountains. Most places in Vancouver can see their southernmost peaks, which provide the city with a unique background.
The North Shores is a heaven for focused mountain bikers, hikers, skiers, and sports enthusiasts from all over the world. At the time of Christmas and new year's parking lots are full. One of the nice picnic spots in Surrey.
The Footnote
If you are visiting Surrey parks, you have to keep your all waste outside. Food wrappers and packaged foods pack out.
To keep the parks clean and beautiful, make sure to keep packing it in and packing it out. Before you start the surrey pack make sure if you are visiting cold places for a picnic keep a picnic blanket with you.
All the parks, hills, and mountains in Surrey, BC are popular and beautiful. They provide the best facilities to visitors.
Some of the best picnic spots in Surrey are Redwood Park, Unwin Park, Blackie spit park. Next time, when you come to Surrey make sure you go to all these places.