With a diverse and vibrant metropolis, the largest city in Canada, Toronto has something fun for everyone and all age groups. From amazing galleries and entertainment spots to world-class museums, exciting sports, and entertaining outdoor as well as indoor activities in Toronto, the beautiful and happening city has got you all covered. 
If you are interested in indoor activities, you can get plenty of options in Toronto to have a good and interesting time. Here goes a list of 10 fun activities to do indoors from my perspective and experience. 
1. Visit a Museum, Science Center or Aquarium
A great family fun destination for all ages has to be an aquarium or Toronto museums with educational behind-the-scenes tours and all the fun one can expect and definitely one of the most fun indoor activities in Toronto.
The perfect visit for young and budding minds is a Science Center that opens up a world of learning through touchable specimens for kids, hands-on galleries that showcase the natural history, magnificent displays of earth's treasures, ancient artifacts, Egyptian mummies, and more.
2. A Small Tour of Casa Loma
Here one can spend all the time finding the secret passages, walking the underground tunnel to the stables, climbing up the winding stairs to the tower, and exploring this iconic house that was built years ago.
3. Indoor Trampoline Parks 
These are the best options for a little memorable fun time at the most affordable ranges, where everyone can enjoy and get their adrenaline running.
4. Indoor Playgrounds or Play Centers
These playhouses with climbers, ride-on toys and slides, playhouses, castles and clubhouses, a ball pit, a small trampoline, a craft table, dress-up costumes and so much more will provide anyone with the most enjoyable time.
A drop off childcare along with holiday and birthday parties and kids/parents programs comes with these amazing playhouses. They are equipped with a full-size gym, indoor playgrounds, and additional party rooms for kids to have the best time possible.
5. Arcade Games
These games are a fantastic indoor pastime if you're trying to stay inside and stay out of the cold. There is probably nothing outdoors that even comes close to this, thus making it one of the exciting indoor activities in Toronto.
6. Get Crafty and Creative
Grab your best paintbrush and create a masterpiece for your living room accompanied by your few friends. You can always sit with each other and read a classic like Harry Potter if you are not a fan of movies.
Hit the stage and be the entertained with some fun music and songs. Have a great time filled with laughter, fun, drinks, and food and is one of the best indoor activities in Toronto.
7. See Some Art
Artwork from around the world can be seen at some of the impressive art museum here which is one of the best ways to enjoy your time alone along with some good food served. Or just get cozy up inside and admire some art pieces.
8. Toronto's Leisure Centers
One can always drop in here for an indoor swim, skating, sports, and many other programs offered by every individual center. It is fun, easy, and enjoyable and is available at the most affordable ranges in each city.
9. Paintball or a Laser Tag Game
Laser tag is another fun twist on the game of tag which makes the best of being indoors. And one of the classic indoor activities in Toronto, paint ball can be enjoyed at any time without going anywhere.
10. Board Games and Movies
There's nothing that compares to a great movie with high-quality performances, but throwing in a fun session of board games surely is a perfect treat for your mind and heart.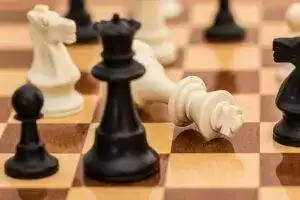 Make sure to add your favorite snacks like hot dogs or a cheese pizza and you are good to go for one of the great indoor activities in Toronto.
Conclusion
To conclude the list of the indoor activities in Toronto, go shopping and watch shows at the theatre, try indoor rock climbing at basecamps, try out new food, and binge-watch a classic movie or sing your heart out on your favorite songs.
Visit spas to relax or play laser tag to get the adrenaline running. There is so much to do and experience whether you are interested in indoor activities in Toronto or want to go out to explore the city and its culture.