Petroglyphs Provincial Park, located in Ontario, Canada, covers an area of 200 hectares and is protected as a national historic site. It is known for its impressive collection of Indigenous rock carvings, with over 900 carvings being considered the largest concentration of such art in the world.
Petroglyphs Provincial Park is a sacred site that holds immense cultural and historical significance. It is situated at the southern end of British Columbia.
It is a place where visitors can connect with the rich chronicles and traditions of the indigenous people of Canada and learn about their beliefs, lifestyle, and customs.
This is a learning place, where visitors can come and understand the importance of preserving these ancient rock carvings and their significance.
The purpose of this article is to provide an in-depth overview of the activities and experiences available, for both first-time and regular visitors.
Things About Petroglyphs Provincial Park
Here are 6 Things About Petroglyphs Provincial Park.
1. Explore the Petroglyphs: Uncovering the Secrets of the Past
The Petroglyphs Provincial Park is a must-visit for any nature or history enthusiasts, showcasing ancient indigenous rock carvings on rocky outcrops.
Visitors can admire intricate designs and figures carved out of rock, experiencing the cultural significance of these teaching rock carvings.
Located in the Canadian Shield region of Ontario, the Petroglyphs Provincial Park is easily accessible by vehicle. It is open to visitors on all days except for holiday Mondays.
This is a sacred site for people, teaching rocks with spiritual significance and believed to be a portal to the spirit world.
Everyone must treat the carvings with respect and take a guided tour to learn their significance. Bring a camera to capture the beauty and be prepared with the necessary supplies and picnic facilities.
2. Hike the Trails in Petroglyphs Provincial Park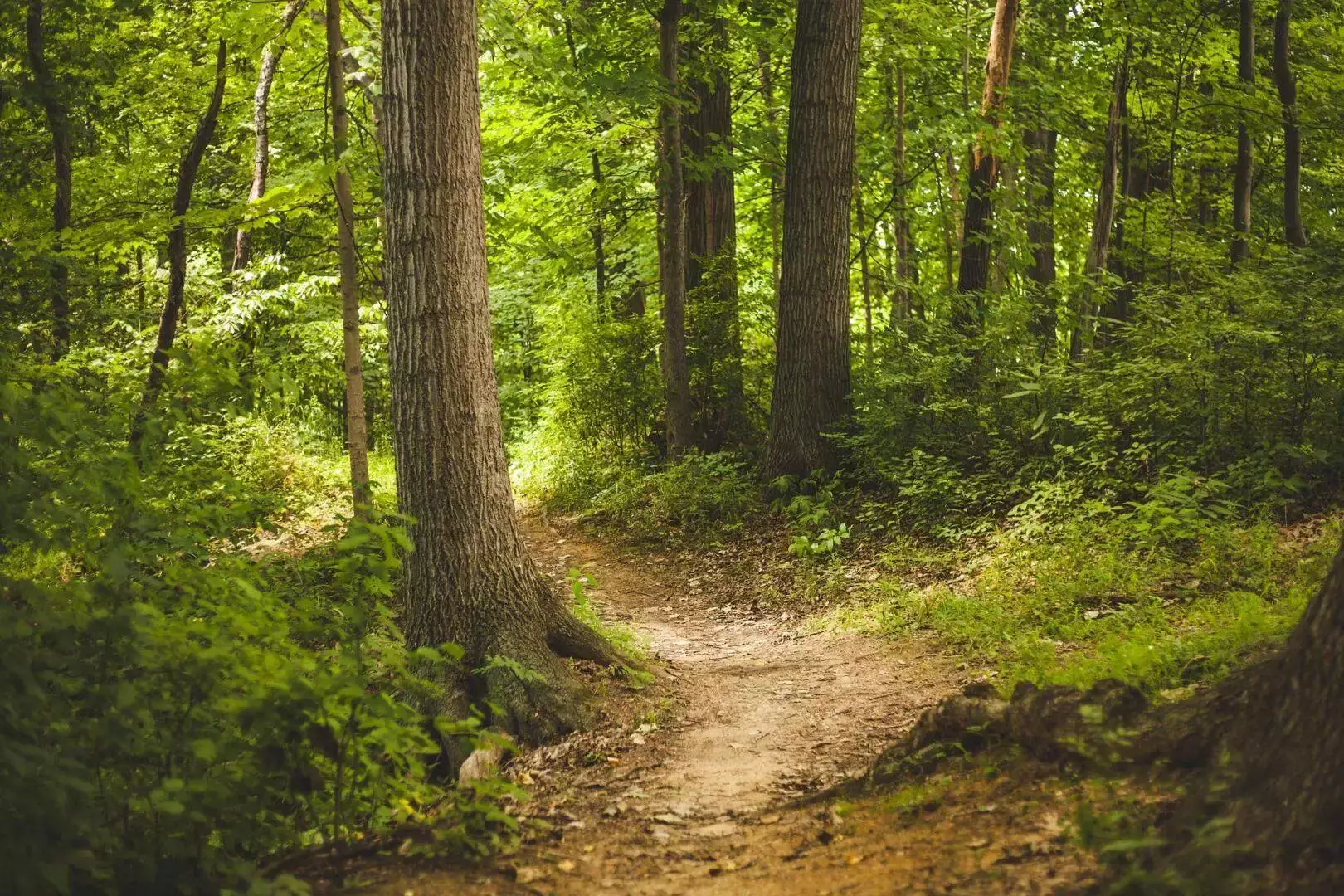 Petroglyphs Provincial Park offers several well-maintained hiking trails for visitors to enjoy. Whether you are an experienced hiker or just looking for a stroll,  it has something to offer for everyone.
The park's trails vary in length from short walks to longer hikes and thus range in difficulty from easy to moderate.
The spring and fall months when the weather is mild and the wildlife is active is the best time to hike.
Visitors can have fun while hiking in the summer and winter months, though they may come across different conditions and wildlife.
The park's trail offers the chance to see birds, snakes, and turtles among the Canadian Shield's deep crevices and diverse flora and fauna.
3. Go for a Picnic and Relax in Petroglyphs Provincial Park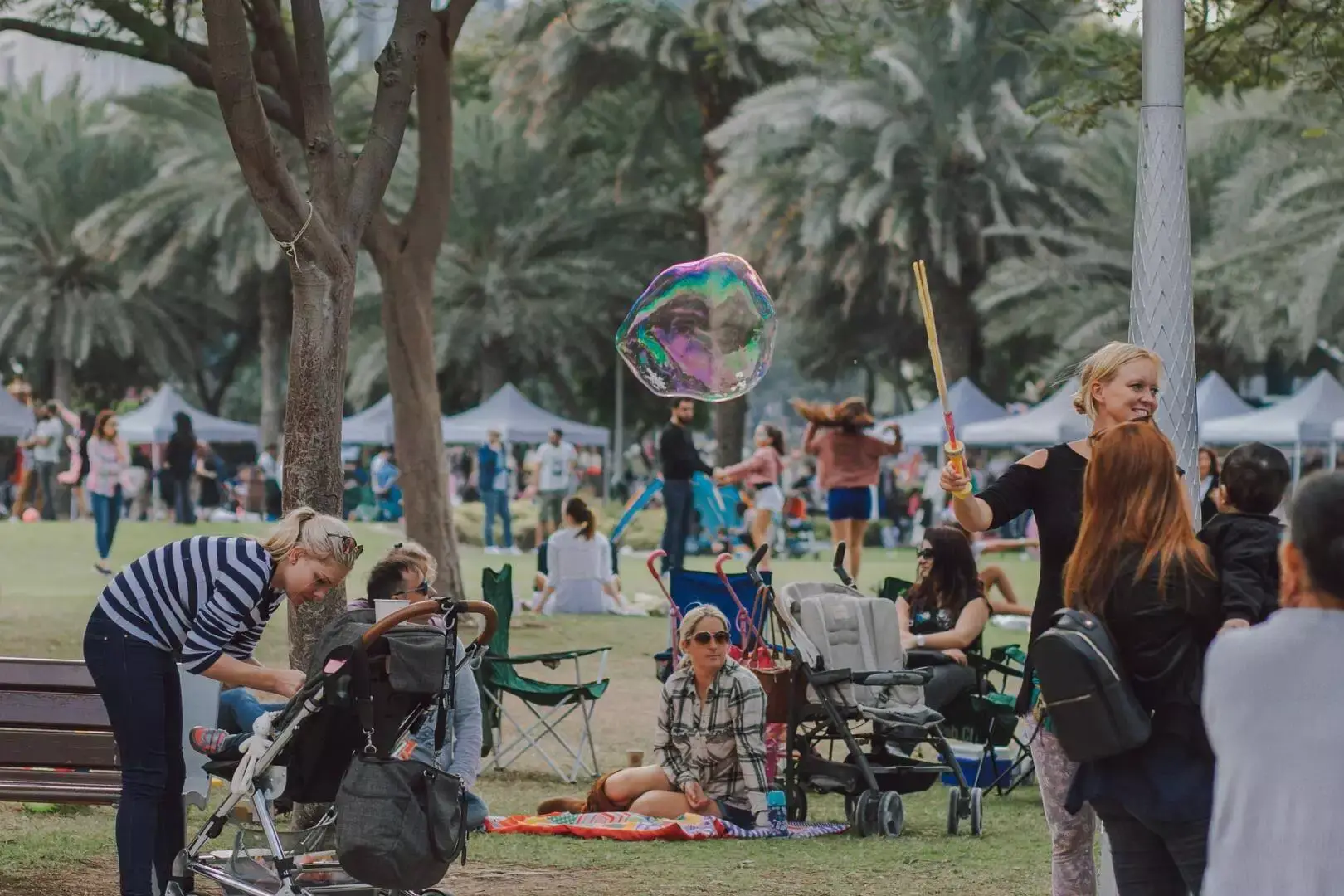 Petroglyphs Provincial Park is the ideal location for a picnic, with its breathtaking natural scenery. There are designated picnic areas for visitors to savor their meals and snacks while taking in the picturesque surroundings.
One of the best spots to enjoy a picnic here is believed to be near Lake McGinnis, which is a meromictic lake.
This tranquil spot offers stunning views of the lake and the surrounding landscape, providing a perfect backdrop for your picnic.
The picnic areas in the park are fitted with various facilities to ensure a comfortable and delightful picnic experience. These facilities include picnic tables, grills, fire pits, and restrooms close by.
Visitors can unwind and appreciate the park's picturesque surroundings after indulging in a mouth-watering picnic. Stroll along the scenic paths, observe birds, or simply sit and bask in the peaceful surroundings of the tranquil lake.
4. Do Wildlife Watching in Petroglyphs Provincial Park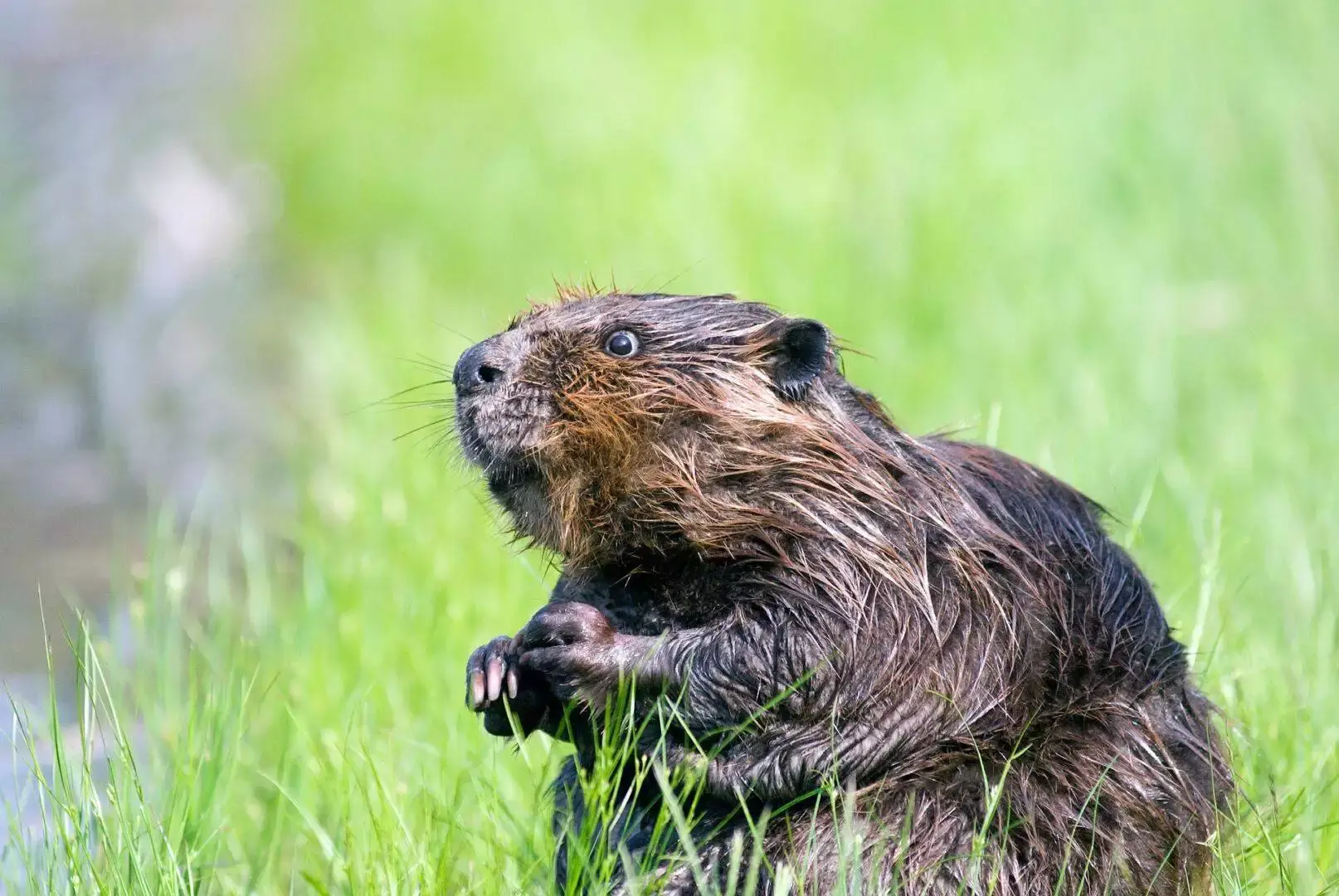 Located in the Canadian Shield terrain, Petroglyphs Provincial Park is a hub for diverse wildlife. Visitors can witness small creatures such as chipmunks and squirrels as well as larger mammals like deer and moose, all residing in their natural habitats.
The area boasts a diverse range of bird species, including the common loon, great blue heron, and osprey. Visitors may also spot other wildlife such as red and grey squirrels, chipmunks, raccoons, white-tailed deer, moose, and black bears.
The ideal time for wildlife viewing is at dawn or dusk when animals are most active. This is also the most suitable time for Photography.
For wildlife watching, with migratory birds and increased mammal activity, Spring and fall are ideal seasons.
While wildlife watching can be a thrilling experience, it is important to remember that these animals are wild and should be respected and viewed from a safe distance.
Visitors should avoid approaching wildlife too closely and should never feed them.
5. Plan Camping and Overnight Stays in Petroglyphs Provincial Park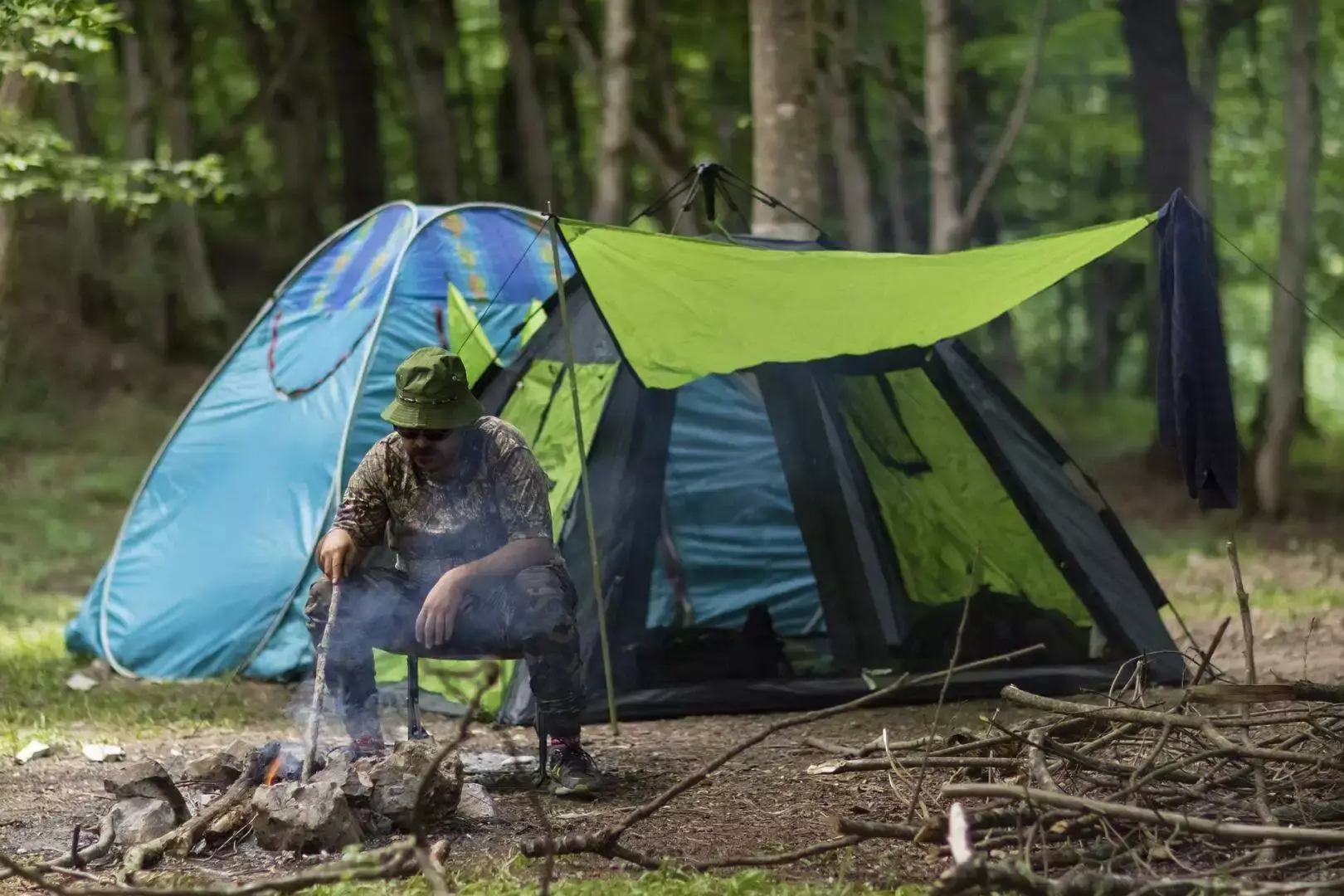 Petroglyphs Provincial Park is located in Peterborough, Ontario, and is a popular destination for outdoor enthusiasts and those looking for an escape from city life.
It offers a range of camping options for visitors, from drive-in campsites to backcountry camping. You can choose overnight and experience its beauty and serenity in the evenings and mornings.
The campsites in the area are impeccably maintained and surrounded by lush forests and serene lakes. Some of the most sought-after spots are located near McGinnis Lake, which offers convenient vehicle access and breathtaking views.
Another highlight is the proximity to the Peterborough Petroglyphs, the largest known collection of indigenous rock carvings in Ontario, Canada.
Visitors who choose to camp in Petroglyphs Provincial Park are required to follow several rules to ensure the preservation of the park's natural and cultural resources.
Everyone must obtain a camping permit before setting up their campsite, and they must do so only in designated areas.
Fires are only permitted in fire rings and must be extinguished before the visitor leaves the park.
People camping at Peterborough Petroglyphs should bring their gear, including a tent, sleeping bag, camping stove, food, water, first aid kit, insect repellent, and a map of the area.
6. Engage in Photography in Petroglyphs Provincial Park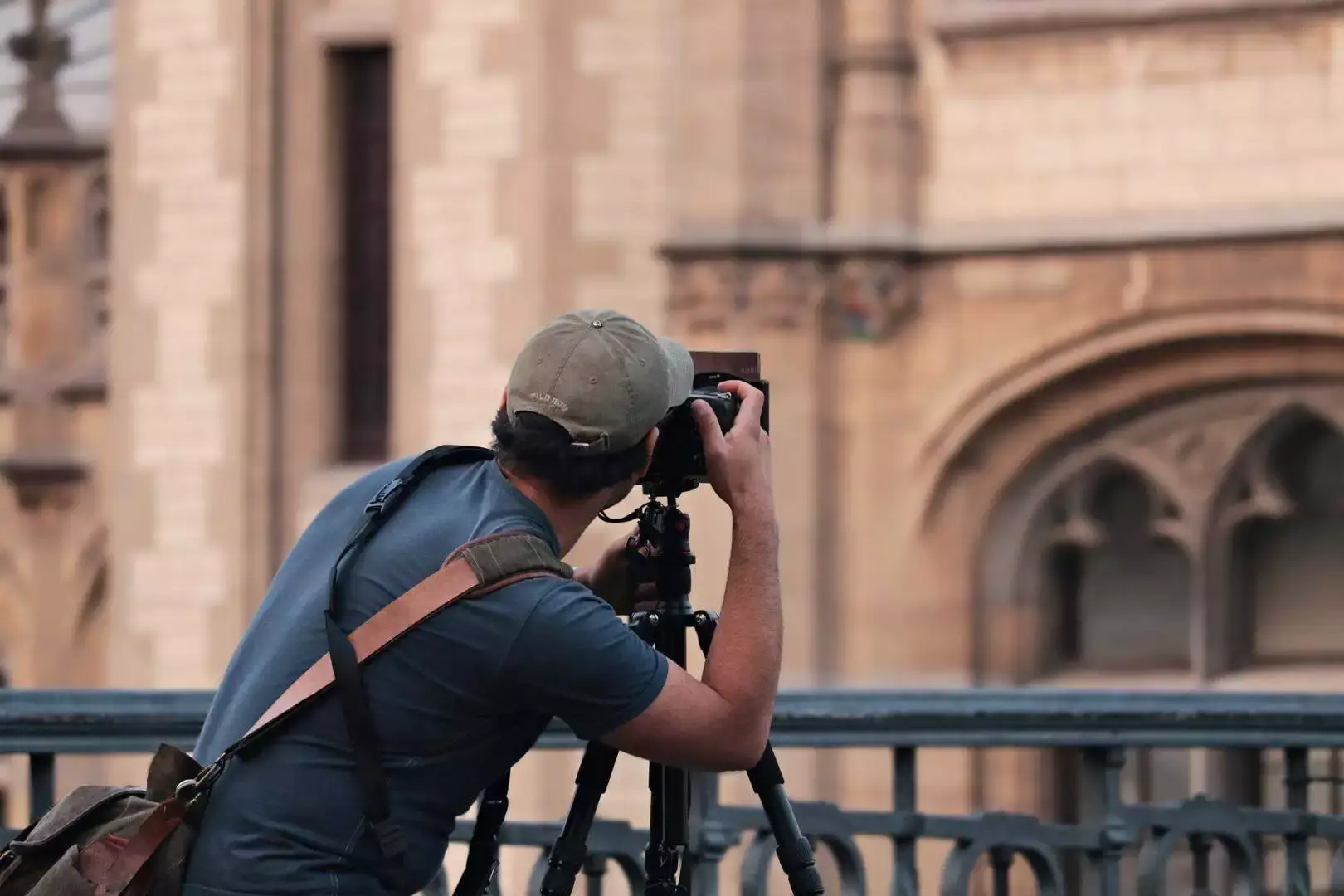 Petroglyphs Provincial Park boasts an awe-inspiring and unparalleled terrain, making it an ideal location for photography enthusiasts.
With its mix of ancient petroglyphs, stunning natural forests, and tranquil lakes, there is an abundance of photographic opportunities waiting to be captured.
It offers fantastic photography opportunities with its largest concentration of indigenous rock carvings, McGinnis Lake, and panoramic surrounding nearby.
The picturesque petroglyphs and serene McGinnis Lake provide stunning surroundings, and the rugged Canadian Shield, with its lush forest and profound crevices, epitomize the park's innate elegance.
Getting Ready for Your Trip to Petroglyphs Provincial Park
1. Essential Gear and Supplies
To fully enjoy your trip to Petroglyphs Provincial Park, it is crucial to bring along the necessary gear and supplies. A few must-haves to pack include:
Comfortable walking shoes: It has several hiking trails, so you will want to make sure you have a good pair of shoes to walk in.
Sunscreen and hat: This is located in a sunny area, so it is important to protect your skin from the sun.
Snacks and water: It doesn't have any food or water facilities, so be sure to bring along enough food and water to last you throughout the day.
2. Park Rules and Regulations
When visiting Petroglyphs Provincial Park, it is important to follow the rules and regulations set in place to preserve the area and its sacred site. Some of these rules include:
Respect the sacred site: The petroglyphs are a sacred place for the Indigenous people, so it is important to respect their traditions and beliefs.
Stay on the trails: Visitors can only walk on the designated trails to prevent damage to the petroglyphs.

Prohibited camping: This park is only designated for daytime use and does not permit camping.
3. Travel Tips and Recommendations
Maximize your trip to Petroglyphs Provincial Park by following these useful travel tips and suggestions:
Beat the Crowds: The park tends to attract many visitors, especially during peak season, therefore it is advisable to arrive at the park early in the day to circumvent the rush.

Check the weather: The weather can be unpredictable, so be sure to check the forecast before your go and bring along appropriate clothing.
Stop by Visitor Centre: The Visitor Centre is a great resource for information, including its history and the petroglyphs. Make sure to stop by to learn more about this amazing place in Ontario.
4. Park Rules for Photography
Do not interfere with wildlife – Do not approach or disturb the wildlife in the park. This concerns the safety of both you and the animals.
Follow park rules and regulations – Ensure you follow all park rules and regulations, including those related to photography.
Obtain permission for commercial photography – If you plan on using your photographs for commercial purposes, you must obtain permission from the authorities.
The Bottom Line
Petroglyphs Provincial Park is a unique and remarkable place where visitors can step back in time and discover the ancient indigenous rock carvings that have stood the test of time.
This national historic site and sacred place is a hub of learning and discovery, offering people a chance to learn about the indigenous cultures of Ontario, Canada, and the local traditions and beliefs of the people of the First Nation.
With its stunning lake, lush forest, and beautiful trails, Petroglyphs Provincial Park is the perfect place to escape from the modern world and connect with the spirit world.
Petroglyphs Provincial Park is the ideal place for you to visit, regardless of whether you are an avid nature enthusiast or simply seeking a tranquil retreat.
With its vehicles access, picnic area, and facilities, this day-use park is accessible and welcoming to people of all ages.
Why not take the opportunity to explore the magic and mystery of Petroglyphs Provincial Park this spring, summer, fall, or winter? Plan a visit to this sacred site and uncover its secrets.
Drop by the park's learning place, visitor center, or learning center to discover the indigenous rock carvings at Petroglyphs Provincial Park, near Peterborough, Ontario, Canada. Check the park's website for updates.
Enhance your trip by exploring the famous amusement parks in Canada and making it a memorable experience. Get ready to soar and have a blast!