Are you looking for the best restaurants in Fredericton NB or trying to find where to dine while you're there? If that is the case, then you have arrived to the proper destination.
Fredericton is a city that serves as the provincial capital of New Brunswick, which is located in Canada. The city can be found in the west-central part of the province, and it is situated along the Saint John River, which is also known by its Indigenous name of Wolastoq. The Saint John River flows from west to east and divides the city in half. The river is the primary natural feature that draws visitors to this part of the world.
The city, which is one of the major urban areas in New Brunswick, had a population of 63,116 people according to the Canadian Census of 2021, and the metropolitan area had a population of 108,610 people. It is the third largest city in the province, coming in after Moncton and Saint John respectively. Every trip to Fredericton, NB is complete with a few visits to the best restaurants to eat some of the amazing food. These incredible Fredericton, nb restaurants serve Caribbean and Cuban cuisine and the best seafood you've ever had.
What is the city of Fredericton, New Brunswick, known for?
The city is well-known for hosting an annual jazz and blues festival called the Harvest Jazz & Blues Festival, which features performances by jazz, blues, rock, and world musicians from all over the world.Fredericton is also a busy and essential hub for the best visual artists in the area. Many of New Brunswick's most famous artists live and work there.
How much does it cost per month to reside in Fredericton?
A single person who rents an apartment in Fredericton,nb may expect to spend approximately $2,990 per month as the city's average cost of living expense. This average is calculated using a number of different costs, such as the monthly rent, the cost of groceries, the cost of transportation, and the cost of entertainment.
There is a wide variety of places to dine in Fredericton, including cafes, bistros, pubs, and restaurants serving upscale cuisine. Here's a list of the 23 best restaurants in Fredericton NB.
Best restaurants in Fredericton NB
Let's have a look at some of Fredericton, New Brunswick's top restaurants that are ready to provide you with a wonderful gourmet fine dining experience.
1. The Palate Restaurant
The Palate is an intimate, high-end dining establishment that can be found in the center of downtown Kingston. It is situated at 462 Queen Street, Fredericton, New Brunswick, E3B 1B6 in Canada. An intimate interior surrounded by art and an open kitchen with elegant, varied cuisine and wines from across the world.
One of the best restaurants in Fredericton NB offers a more refined take on a more relaxed atmosphere. The Palate is a locally owned and operated restaurant, and it can be found in the middle of Fredericton's historic Garrison district. Fresh food is produced in an open kitchen where fine dining meets a casual, laid-back ambiance.
The menu items are meant to be approachable and reasonably priced, with a strong focus on using ingredients from nearby foragers, farmers, and fishermen. A changing selection of craft beers and ciders is also available in the area. They consistently serve up amazing food that is seasonal and locally sourced.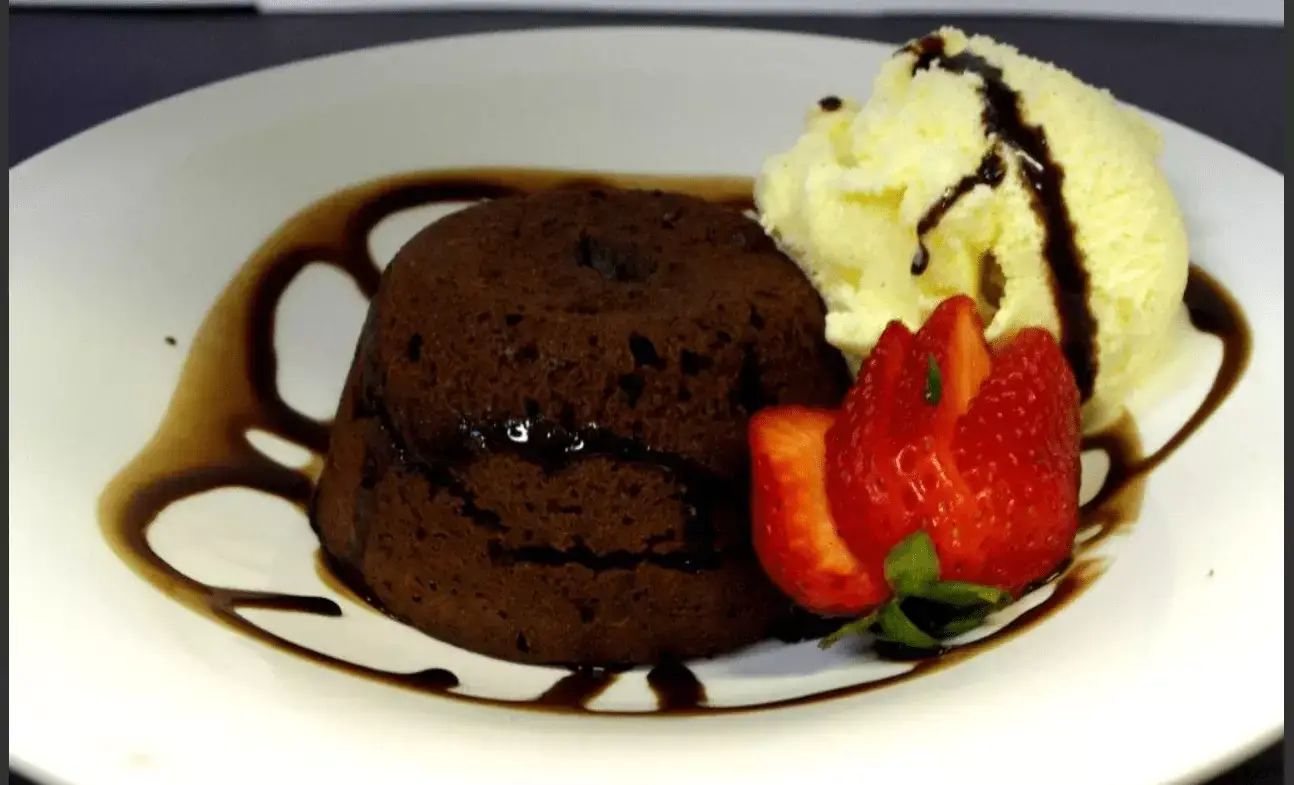 Additionally, they have a selection of excellent wines and local craft brews available by the bottle. The environment is laid-back and easygoing, and the service is consistently excellent. The Palate is perfect if you want to try something different for dinner.This restaurant have a great location.
2. Wolastoq Wharf
Wolastoq Whar is a seafood best restaurants in Fredericton NB that offers a high-quality dining experience and frequently needs customers to make reservations. The address is 527 Union Street, Fredericton, New Brunswick E3A 3N3, Canada. In a sophisticated atmosphere, diners can delight in upscale seafood such as whole lobster and pasta dishes. It may be challenging to get to, but this seafood restaurant in Fredericton's north end deserves the time and effort you put in.
The St. Mary's First Nation owns and operates the restaurant, receiving top ratings from Trip Advisor and Where to Eat in Canada. The restaurant is known for having the freshest fish in the area, and the most popular dishes are the seafood fettuccine and the seafood risotto.
Despite its brief appearance from the outside, the interior is exquisitely furnished and serves exceptional meals. Some locally sourced components include fresh lobster, clams, mussels, scallops, and fish. In addition to the daily specialties, this restaurant offers a wide selection of gluten-free and vegan choices. Be sure to reserve space for dessert.
3. Isaac's Way
Try out Isaac's Way if you're looking for a restaurants in Fredericton NB in the downtown area of Fredericton that's a little more laid back and quirky but still serves good food. It is situated at  649 Queen Street, Fredericton, New Brunswick, Canada, E3B 1C3, United Kingdom. The proceeds from selling the locally sourced, farm-to-table cuisine and the artwork are shown throughout the restaurant to support local charities.
The historic York County Court House, which traces its origins to 1855, is now home to the community kitchen that serves the local community. Everything, right down to the coffee mugs, is supplied locally in New Brunswick, starting with the meats from the area and going up to the local produce. The vibrant and upbeat decor places a focus on art.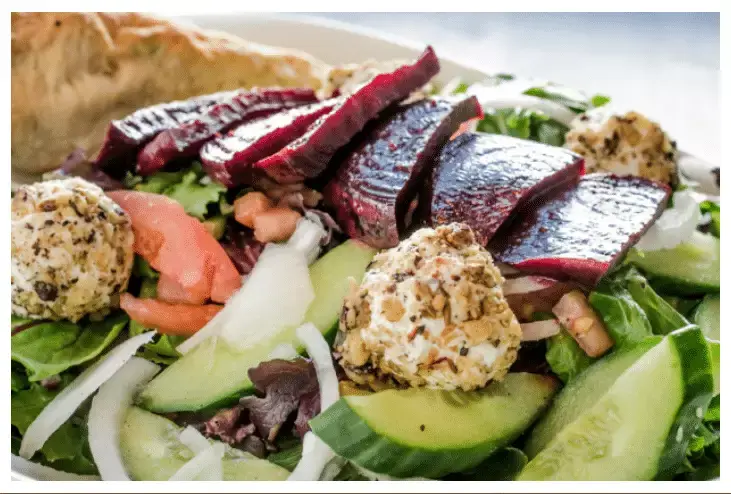 The walls are adorned with paintings by local artists, and these works will be sold to raise money for organizations supporting young people in the community. The evening menu offers a variety of dishes, including seafood, steak, and duck, while the lunch menu offers a wide selection of inventive soups, salmon salad, and sandwiches. There is a wide assortment of vegetarian foods available here, as well as gluten-free options.
4. Claudine's Eatery
Claudine's Eatery is another best restaurants in Fredericton NB because it is operated by a family. It specializes in traditional comfort food from the East Coast, and inventive takes on the eggs Benedict dish. It is located at 138 Dundonald Street in Fredericton, New Brunswick, Canada, and its postal code is E3B 1W8.
They are well recognized for the fantastic mimosa-filled benny breakfasts that they serve, but in addition, they offer an incredible variety of seafood meals for breakfast and dinner. The restaurant's new appearance is fantastic, bright, and fresh, making it a local favourite for a quick get-together with friends.
The restaurant is a neighbourhood hangout that offers a diverse selection of speciality mimosas, seafood, and eggs Benedict, among other breakfast foods. The restaurant takes pleasure in offering "East Coast Comfort Food." The restaurant's signature dishes are Homemade Seafood Chowder, Buttermilk Fried Chicken Eggs Benedict, Jumbo Lobster Rolls, and California Club Sandwiches. They are big fans of their local craft breweries and craft cider producers here.
Claudine's Eatery is an excellent breakfast restaurants in Fredericton NB. The setting is really charming, and the atmosphere is warm and inviting. The employees provided outstanding service. The breakfast was delicious and generously sized.
5. 540 Kitchen & Bar
540 Kitchen & Bar is the place to go if you want an excellent Gastro Pub experience while enjoying tasty food and a fantastic variety of craft beers. It is situated at 540 Queen St, Fredericton, New Brunswick, Canada, E3B 1B9. A neighbourhood gastropub with a laid-back atmosphere that serves hearty comfort foods alongside small plates and specialty brews.
The lunch menu is small but diverse, with options ranging from Mac & Cheese to Indian Butter Chicken. The fish tacos at the restaurant were outstanding, and the customers liked the Cuban sandwich. The sweet potato fries that came with the dish were cooked to a perfect crunchy consistency.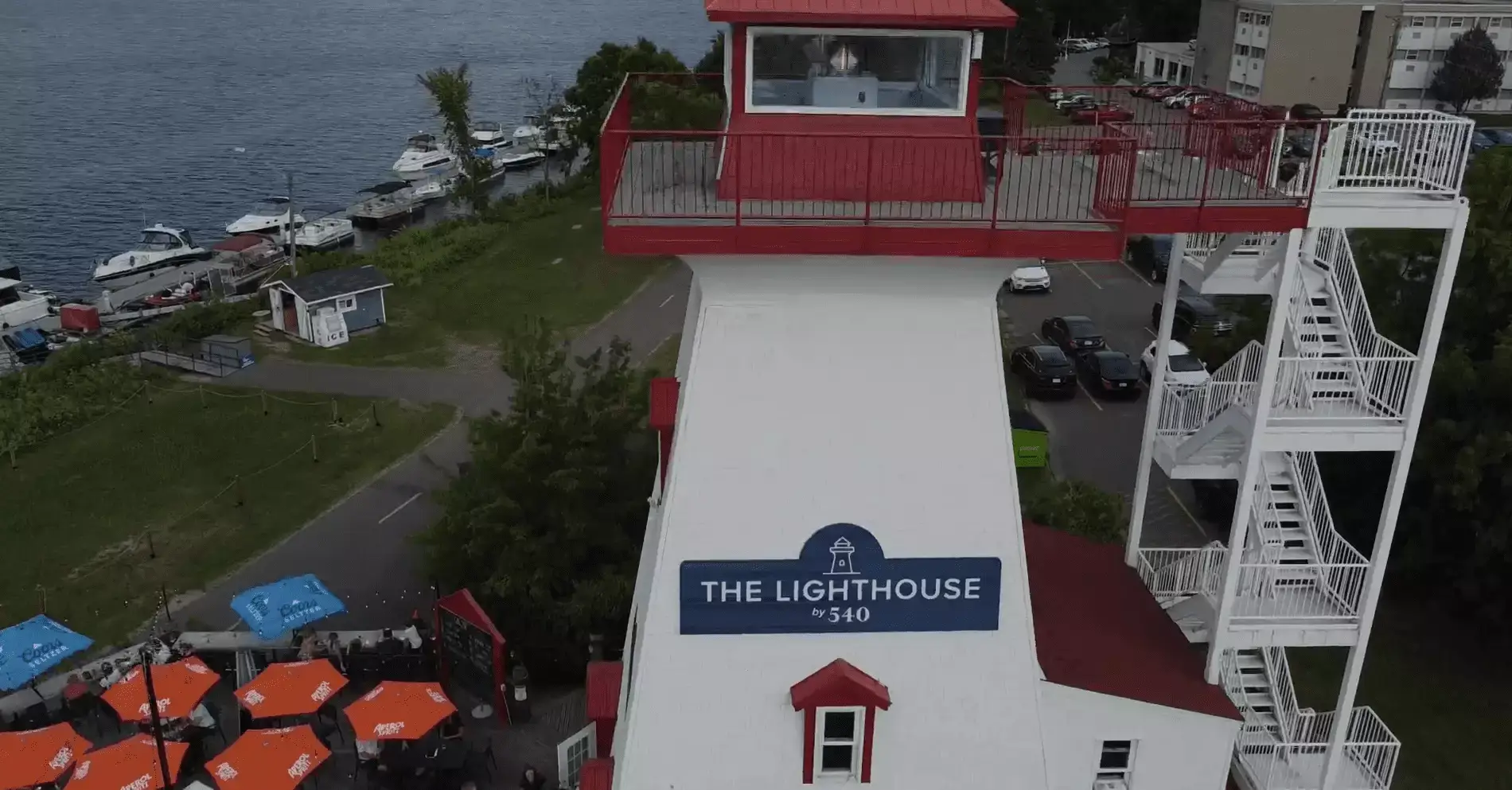 At the 540 Kitchen & bar restaurant, you can sample a blend of your favourite dishes from the world of fine dining and comfort food. To accommodate the whims of nature, economy, and regional taste, visit and try some of the best dishes of this this restaurants in Fredericton NB. The evening menu at 540 is more substantial and offers vegetarian, lamb, duck, steak, lamb, duck, and hog meals, among other options. The staff is kind and knowledgeable, and the atmosphere of the restaurant is fashionable and modern.
 6. 11th Mile
11th mile is a new popular pub and restaurants in Fredericton NB. It is located at 79 York Street in Fredericton, New Brunswick, Canada, and its postal code is E3B 3N4. In intimate settings known for their laid-back atmosphere, guests may enjoy creative drinks alongside shareable meals made with locally sourced ingredients. It is chef-owned and provides a social dining experience with specialty cocktails in the center of Fredericton.
You must go to this restaurants in Fredericton NB if you are passionate about good food. Incredible meals, beverages, and atmosphere all around. Unquestionably unbeatable in every respect. In the center of Fredericton, there is a hidden treasure. Try the beef tostada, the chicken paillard, and the scallion pancake at this restaurant.
Fantastic restaurant and wine bar in a cozy setting. The service is helpful and pleasant, and the cuisine is excellent. Appetites are similar to tapas in that they are small portions for sharing.
7. Mock Downtown
Modern Italian fare in a pleasant and welcoming setting. It is located at 100 Regent Street, Fredericton, New Brunswick, and it has the postal code of E3B 3W4. Pasta prepared from scratch, seafood, grilled steaks, and much more are just some of the items on the menu. Assured availability of evening meals every day.
A wine selection and drink menu that is both approachable and fascinating. Larger parties can be accommodated, and semi-private space is provided on the upper floor. Making a reservation in advance is advised but not required.
It fits what was anticipated. Both the food and the service are great, as is the cooking. People were pleased with the courteous, expert assistance and the regular use of hand sanitizer by their waitress in between serving clients. It is strongly advised that you go to Moco.
8. Rogue Lunar Pub
This is one of the best whisky bars and restaurants in Fredericton NB in the world, with over seven hundred varieties available. It is located at 625 King Street in Fredericton, New Brunswick, Canada, and its postal code is E3B 1E9. Long-standing bar with a retro atmosphere, outdoor seating, and a wide selection of international pub food. The food is excellent in this restaurant. And indeed, there are over 950 different whiskies to pick from.
An ideal means of relaxing after a long day of travel. The staff is friendly, amusing, helpful, and enjoyable to hang out with. Excellent encounters in every way. Whiskey and food options are both plentiful. Good beer is available, and service is excellent. After walking up and down the streets of Fredericton and looking at all of the adorable shops, we decided to reward ourselves with an afternoon drink at this restaurant. A nice assortment of beers, helpful staff, and a comfortable outdoor terrace are all highlights of this restaurant.
9. The Cabin Restaurant
This restaurants in Fredericton NB is the ideal choice if you're searching for a quick meal because it serves breakfast, lunch, and dinner all day. It may be found in Canada at 723 Woodstock Rd, Fredericton, New Brunswick E3B 6G4.
The servers in this restaurant are lovely. Every person is welcome in their establishment. The fact that the Cabin is steeped in history makes it one of a kind, and despite its diminutive size, it packs a powerful punch.
There is terrific cuisine everywhere. It's a lovely spot in the neighbourhood. Although it's okay if some people don't enjoy the cabin, sometimes it's beautiful to go to a tiny, delicious restaurant and eat with your family and friends rather than going to one of those enormous chain restaurants with 200 other customers.
10. Park's Noodles and Sushi
Park's Noodles and Sushi is the best restaurants in Fredericton NB, with outstanding sushi and noodle dishes. It is located at 602 Queen Street in Fredericton, New Brunswick, Canada, and its postal code is E3B 1C3.
If you are a fan of sushi or noodles, you owe it to yourself to dine at this restaurant. The food and service are both of the top calibre. The service is kind and accommodating. An amazing discovery in a little town!
Lunch was served with a large portion and an excellent meal that was quite nice. It was incredibly delicious, and the owners were lovely. In that place, you undoubtedly feel at home.
11. Papa Georgio's Pizza
The tastiest and most affordable pub food in all of Fredericton is available here. There are no gluten-free menu items available at this restaurants in Fredericton NB. It's one of the few pubs/restaurants on the Northside of Fredericton and has a relaxed environment.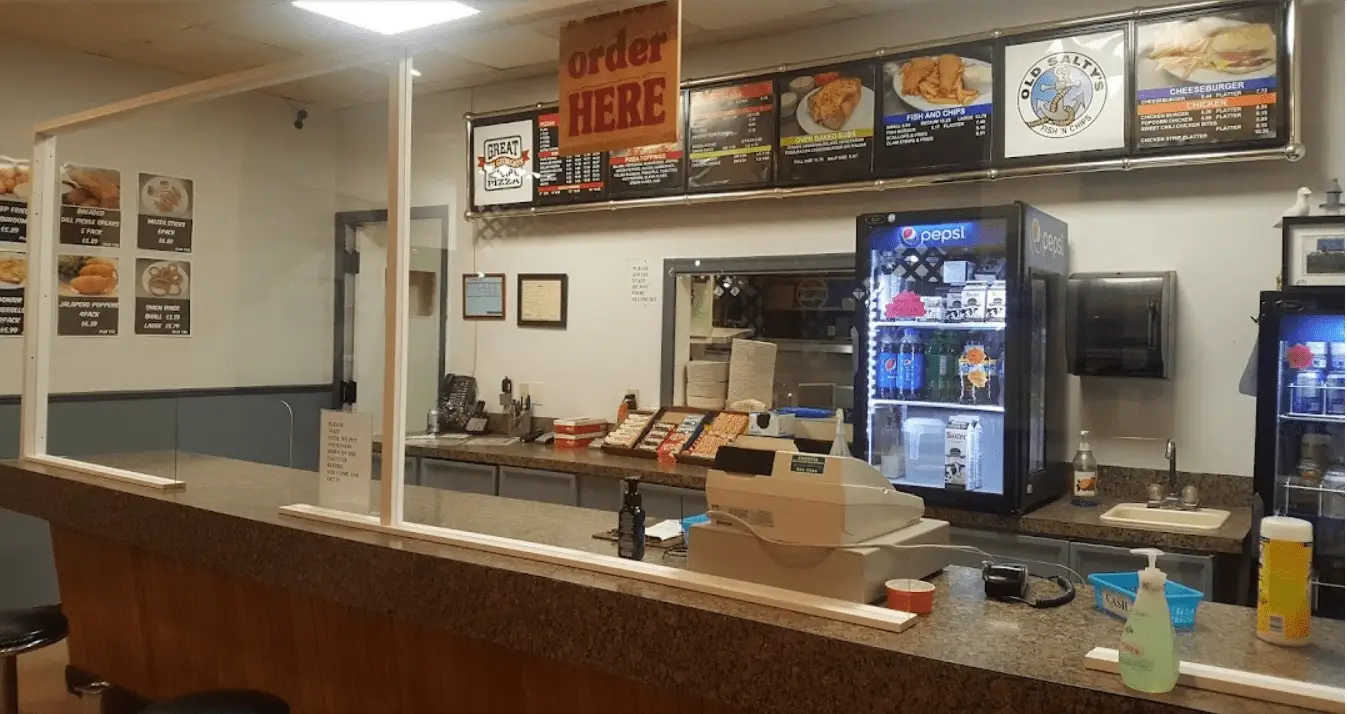 The food is only average, and the bathrooms are clean but should be addressed. They provide great service and are timely; however, they ought to offer more options for persons who are gluten intolerant. Both the food and the service were excellent. It serves good food. Every meal is delectable and of consistently excellent quality. The level of service is extraordinary.
12. Boston Pizza
Boston Pizza is the top restaurants in Fredericton NB. It has a casual dining brand that offers delicious menu items like gourmet pastas and pizzas, juicy burgers, and its well-known BP wings. This restaurant offers delivery and takeout of these dishes. The address of the location is 1230 Prospect St, Fredericton, New Brunswick, Canada, E3B 3C2.
All ages can enjoy a casual dining experience at Boston Pizza restaurants, which also feature a sports bar, take-out, and delivery options.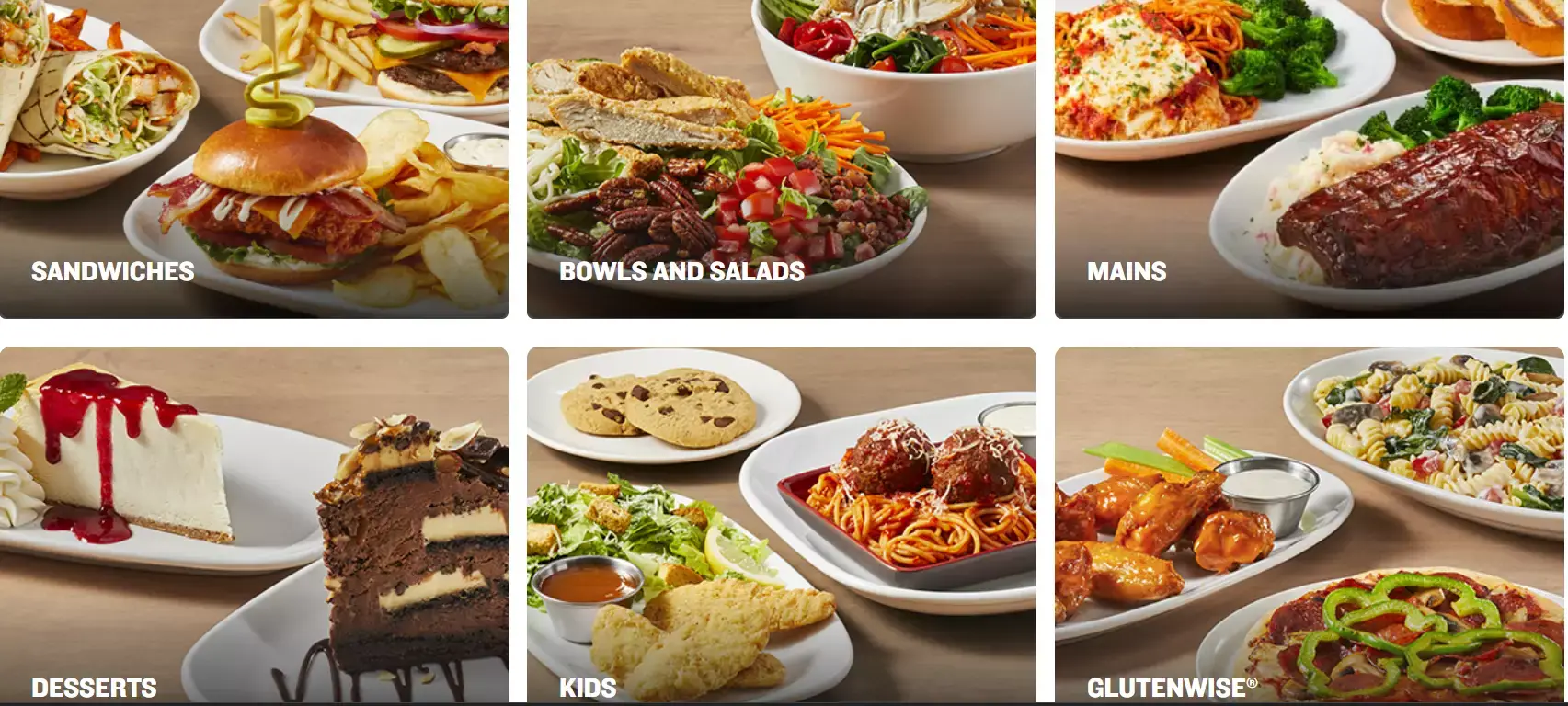 You can choose from various options for your dining needs, including vegetarian, gluten-free, and kid-friendly options. With capacity for up to 270 guests at each location, Boston Pizza is the perfect place to celebrate a birthday, graduation, anniversary, or other special occasion. You can find a Boston Pizza nearby because it has more than 390 locations. Stop by Boston Pizza and have a get-together.
13. Naru Sushi, a Japanese Restaurant
Naru Japanese restaurant is the place to go for quality sushi dining in Fredericton. It is situated at 536 Queen St, Fredericton, New Brunswick, Canada, E3B 1B7. It is a top-notch Japanese restaurant. A menu offering a variety of traditional and specialty rolls in a relaxed setting with comfortable furnishings.
After a few years of operation, they have become well-known for their delectable cuisine, calming atmosphere, and first-rate customer service. They offer takeout and free delivery on orders over $30 for the convenience of their customers. To place an order, call the restaurant right now and stop by to view their extensive menu.
14. Coffee Mill Restaurant
The Coffee Mill Restaurant is an excellent place to enjoy breakfast in Fredericton. It is situated at 1187 Smythe St, Fredericton, New Brunswick, Canada, E3B 3H4. A large selection of food is available, from freshly baked cookies and donuts to healthy snacks and delights like fresh juices and smoothies.
In addition to that, they offer their very own coffee that was roasted in-house by their sister firm, Milltown Roasters. Therefore, they can satisfy your breakfast, brunch, or lunch needs.
15. The Snooty Fox
The snooty fox is a cozy pub with a full bar in Fredericton that serves classic pub fare, including shepherd's pie and ribs. It is situated at 66 Regent St, Fredericton, New Brunswick, Canada, E3B 1C3. A cozy tavern serving ribs, shepherd's pie, and a rooftop patio. They also provide a rooftop patio for anyone who wants to use it and enjoy the weather.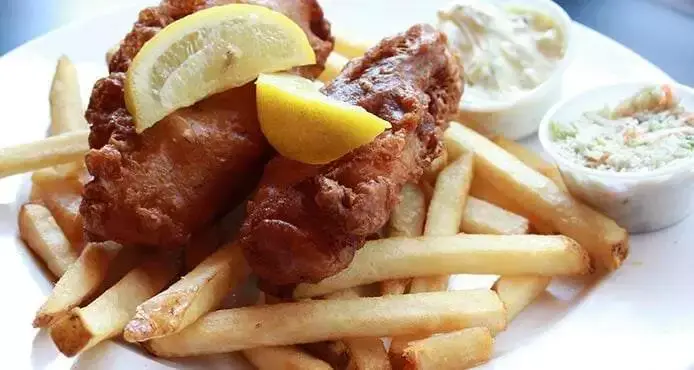 The pub was extremely crowded because of the friendly service. The lumberjack burger was great, and I highly suggest this restaurant overall. Try deep Fried Mushrooms which is just amazing.
16. Caribbean Flavas Restaurant & Catering
The Caribbean Flavas Restaurant & Catering is the only establishment in Atlantic Canada that can be classified as a casual dining FUSION restaurant.  It is situated at 123 York St, Fredericton, New Brunswick E3B 3N6, Canada. A vibrant halal restaurant serving farm-to-fork Caribbean cuisine with vegetarian and vegan options is available.
More than ten distinct cultures have inspired them, and for nearly 500 years,' secret family' recipes have been passed down to create genuine Caribbean meals, which are marinated & cooked with fresh herbs and spices. From Justin Bieber, Akon, and Hedley to Leonard Cohen, the Trailer Park Boys, and other celebrities, they have prepared food and provided catering. Caribbean Flavas Restaurant & Catering has received accolades for being the best restaurant in New Brunswick, tourism excellence, the best place to eat in Canada, and top ratings on Trip Advisor. They serve a great food.
Caribbean Flavas serves the following: Produce that is both regional and organic Local, free-range, grass-fed meats. Low sodium meals with 0 trans fats, no MSG, preservatives, or additives, as well as vegetarian and gluten-free options.
Meats that are Halal and Kosher approved by SFL The pears cocktail was fantastic and flavorful, and the food and service were both superb. You'll enjoy it here if you enjoy unusual flavours and various spices. Caribbean music is playing in the background, and the restaurant has many cultural features.
17. Sam Snead's Oak Grill & Tavern
Sam Snead's Oak Grill & Tavern is located in the Kingswood Lodge in Kingswood Park. Steaks and seafood are served at a restaurant decorated with Sam Snead memorabilia. The restaurant, which has plenty of free parking and is minutes from downtown Fredericton, is open all year long.
Come in and enjoy the beautiful wood décor and all of the memorabilia collected by Sam Snead himself as he made his way into golf history. Then pick from a wide variety of dishes grilled over an open flame using locally cured oak to produce the most distinctive flavours. Start with some small plates, then choose from the freshest seafood, ribs, Butter chicken, or aged, certified Angus beef.
A glass of great wine or your preferred liqueur drink will go perfectly with all of this. Sam Snead's Tavern also offers a large assortment of salads and sandwiches for those with lighter appetites. Make sure to end your dinner on a sweet note with one of Sam's handcrafted desserts. They are the only Sam Snead's Restaurant in Canada offering breathtaking views of Kingswood Golf.
18. Hilltop Pub
The Hilltop has the look and feel of an old-fashioned pub, with televisions tuned to sports channels and a noisy environment on weekend evenings when students take it over from the nearby universities. But if you go to the Hilltop for lunch, you'll discover a generally relaxed, welcoming atmosphere for families.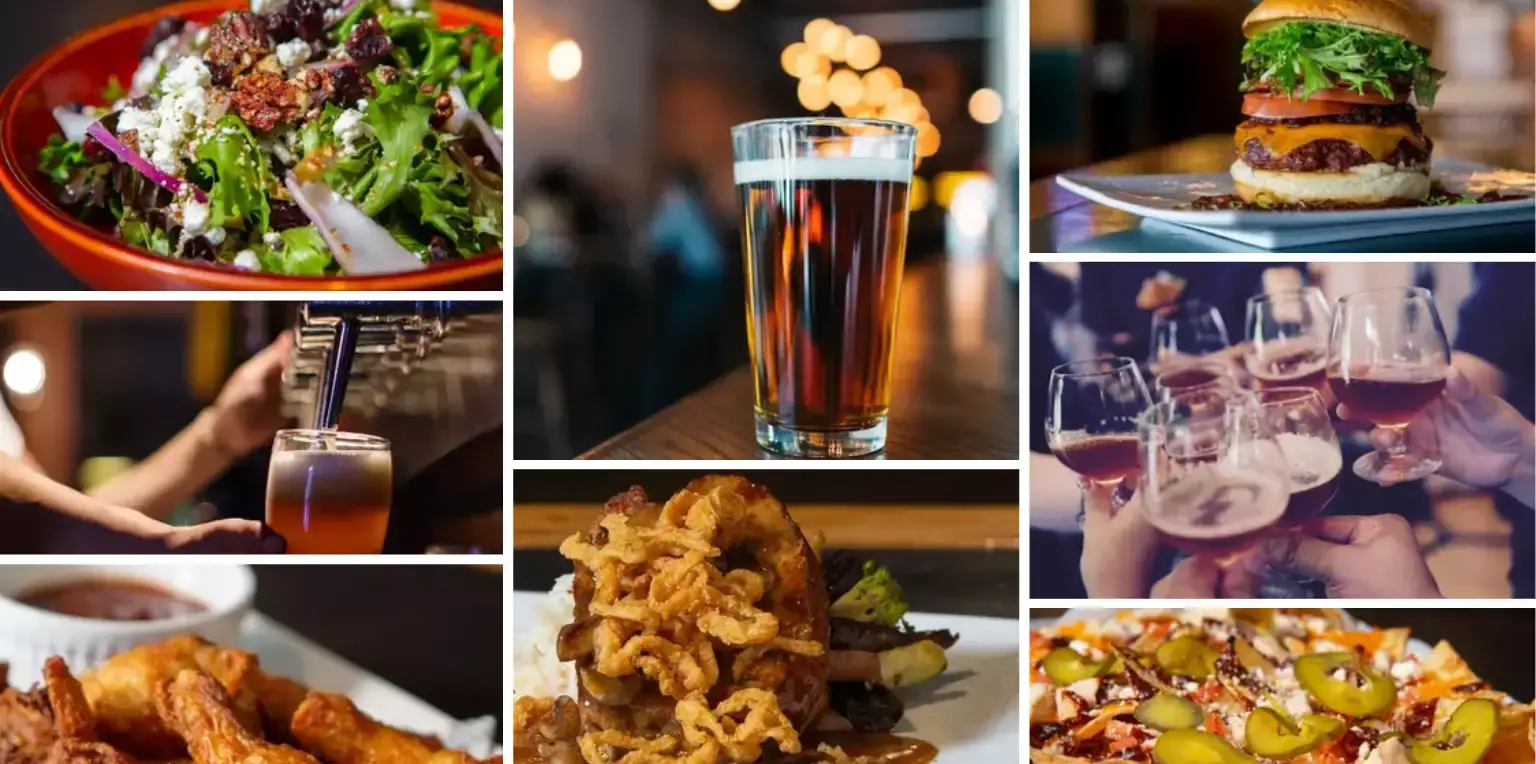 The Hilltop has a sizable menu with traditional pub food prepared to a high degree. The burgers are inventive. The Grilled Cheese Burger, which consists of a beef patty slapped between two grilled cheese sandwiches, is one of Andrew's all-time favourite foods. The sizzling wings and traditional famous Down East Cod Cakes are sure to please.
19. The Hilltop Maritime Tavern
The Hilltop Maritime Tavern is a bar and restaurants in Fredericton NB that serves casual fare. It is situated at 1034 Prospect St, Fredericton, New Brunswick E3B 3C1, Canada. A bar and grill that has been around for a long time, serving traditional tavern food such as burgers and steaks and breakfast on the weekends.
An excellent place to enjoy a tasty steak and a refreshing beer; the locals highly recommend it. It was satisfying. Staff members were prompt and quite pleasant. The prices were excellent, and the menu included a bit of everything.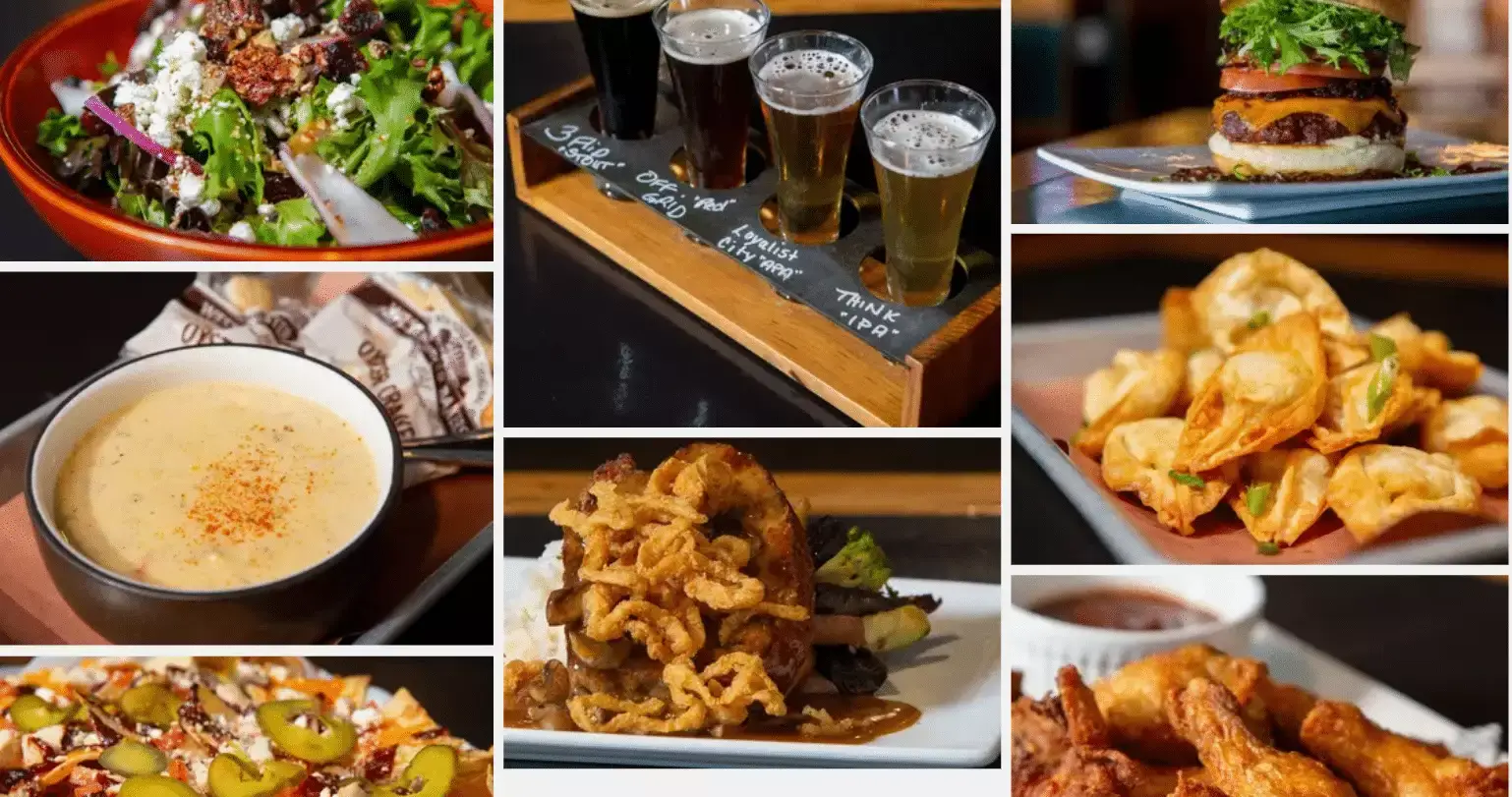 Good beer was plentiful, and the cuisine was excellent. It has large booths and a central bar in the middle, giving off a classic pub atmosphere. Incredible meals and drinks are served here. This location has a long history of entertaining local activities, music, and dancing and serving as a gathering spot for people of all ages.
20. Abbey Cafe & Gallery
The Abbey Cafe & Gallery is a well-known restaurants in Fredericton NB which is located in the area which has relaxed atmosphere and speedy service. It is situated at 546 Queen St, Fredericton, New Brunswick, Canada, E3B 1B9. A simple choice that serves craft cider, wraps, and other cafe favourites along with local art. The food is quick, quick, and healthful.
They provide vegan dishes, vegan desserts, Tea of Life Kombucha on tap, and Whitney Coffee which is made in the area. A gluten-free menu is also available. Enjoy our colourful Art Gallery while sipping some of our award-winning Red Rover Craft Cider.
The gallery features the works of over 20 local artists. They welcome families and are wheelchair-accessible. The Abbey is the best choice if you are hunting for restaurants that offer gluten-free and vegan options. The sweet potato burrito, which they shared, was excellent.
A small amount of heat is added to the sweetness in the ideal quantity of spice. The Abbey is INCREDIBLE in all respects. The energy is quite chill, and the ambiance is very welcoming.  Another notable benefit of eating at the Abbey is that the cuisine is of the highest nutritional quality and cleanliness that you can find while dining out, so you never feel lethargic or uneasy afterward.
21. Cinnamon Cafe
The Cinnamon Café can be found in Fredericton, New Brunswick, Canada, at 469 King St. The Cinnamon Cafe is a restaurant that was built with one goal in mind: to be the first restaurant in Fredericton to offer a large selection of only vegan and vegetarian appetizers, main courses, and desserts.
Items on the menu range from a falafel wrap to vegan burgers to coconut cream pies. They are all selections from a menu specially crafted from the bottom up to satisfy its vegan and vegetarian customers. For anyone wishing there were more vegan food options, this is literally one of a kind in Fredericton and a must-try.
In addition, they provide a cocktail menu with global influences, vegan wine, and sponsorship from Moosehead Breweries. Both vegan and gluten-free choices are available. The dinner was delicious, filling, and nutritious. Being vegan, locating meals at eateries on the east coast has been challenging, but Cinnamon Cafe was fantastic. You will be able to eat gluten-free with ease and assurance.
It is a Jewel in the Crown of Downtown Fredericton that Very Few People Know About. The dining area is modest, with only six tables; the restaurant also had a brisk take-out business. Original artworks adorn the walls. Persian foods are offered on the menu.
22. Sweet Belgian Desire
Sweet Belgian Desire is a restaurants in Fredericton NB that serves Belgian cuisine. The menu includes Belgian waffles, crepes, moules pots, fresh Belgian fries, chicken, and stews as specialties. It is situated at 23 Ashton Ct, Fredericton, New Brunswick, Canada, E3C 0H8.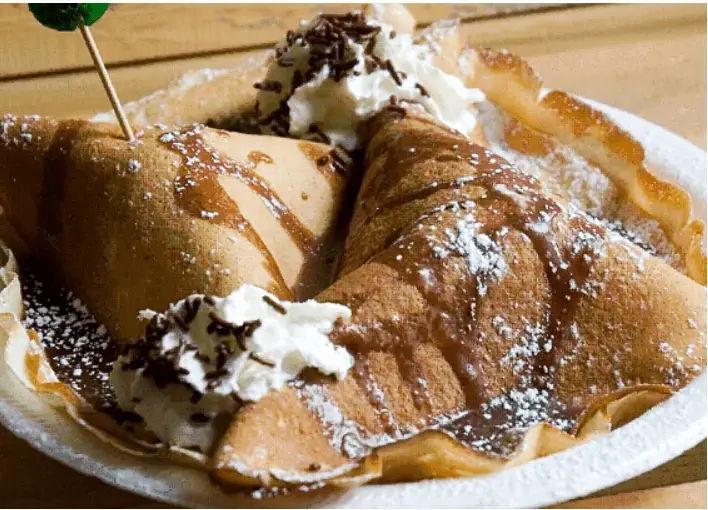 A cozy cafe serves breakfast and lunch items, Belgian waffles, specialty teas and coffees, sundaes, sweet and savoury crêpes, and other sweet and savoury treats. Fabulous sundaes and breakfast. Excellent breakfast with wonderful friends. Staff members are courteous and helpful.
The food was hot and tasty. There are many different options on the menu. The lighting and temperature are ideal for relaxing, and it's a great place to enjoy a hearty breakfast and a lovely cup of coffee. Very comfortable, with a delectable breakfast that was "homemade," excellent service, and a spotless, well-kept environment. Beautiful surroundings and setting.
23. The Joyce Pug
The Joyce Pub is one of the top dining experiences in Fredericton. It is situated at 659 Queen St, Fredericton, New Brunswick, Canada, E3B 1C3. The neighbourhood pub in Fredericton. The Joyce pub has the widest variety of New Brunswick craft beers and ciders available anywhere in the world, thanks to its impressive range of 36 draught lines.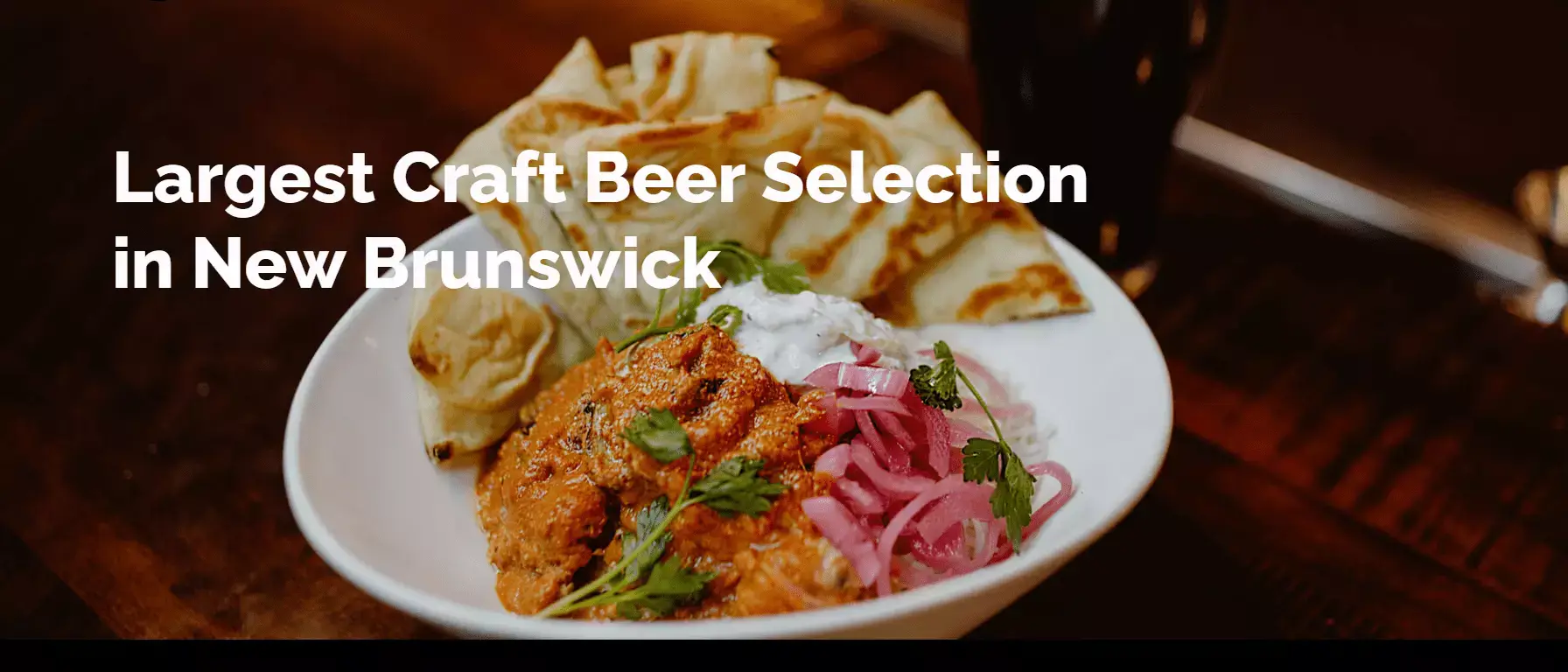 The James Joyce Pub is a popular destination for locals and tourists, featuring Irish pub meals and a picturesque view of the river from its outside patio. It is a fantastic option for beer lovers thanks to its exceptional variety of regional craft beers: a delicious meal and a charming environment. Like the poutine and the chicken wings, there is a significant portion and a happy crew. There is a large assortment of beers at the bar. The location, in the center of Ottawa's downtown, is ideal, and the staff is welcoming and helpful.
Conclusion
This restaurant guide should have helped you find the best Restaurants In Fredericton NB. You will always be satisfied if you visit Fredericton, New Brunswick, a famous tourist destination.
Along with its lovely landscape, distinctive shops, and beautiful architecture, Fredericton provides a wide selection of outstanding Restaurants In Fredericton NB.
Visit the restaurants on the above list, eat their best cuisines, and quench your craving for distinctive and contemporary cuisine. The excellent restaurants in Fredericton NB will never let you down.
Also Read: 12 Excellent Restaurants Tofino